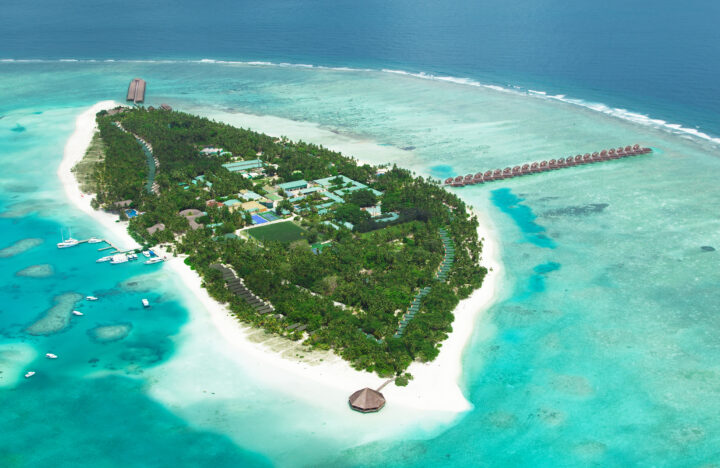 Meeru Island Resort & Spa wins prestigious TUI HOLLY AWARD 2018
Meeru Island Resort & Spa grabbed the prestigious TUI HOLLY AWARD 2018 at ITB 2018 which was held in Berlin, Germany from 7 to 11 March 2018, Meeru was acknowledged of being among the top three hotels worldwide in TUI's long-haul destinations.
In a press release, Meeru's General Manager, Walter C Kaufmann, said, "This award really belongs to the entire Meeru team, whose dedication to serve our guests above and beyond expectations is second to none.
Meeru has been for several decades, an example of true Maldivian heritage having provided our guests with a wonderful holiday experience that makes many of the guests want to come back time and time again."
He further stated that the award is a great recognition for the dedication and tireless efforts of Meeru's superb team. Many of whom have been working in Meeru for a very long time. "We are blessed to live in such a wonderful island paradise called Meeru and, more so, to share the incredible beauty of our island with so many guests, year-round."
Meeru Island Resort & Spa is situated in the North Male' Atoll, easily accessible in just under an hour speedboat ride from Velana International Airport, Maldives.
Approximately 1200M in length and 400M wide, Meeru offers powdery, white sandy beach, all around the island and a relaxing, casual atmosphere in a very natural setting.
The resort stated, "Meeru's vast selection of facilities and great value for money has been acknowledged by our many guests from all over the world, many of them returning time and time again. Our island's unique setting and the locations of our villas and facilities invites honeymooners, couples, and families with children alike to spend an unforgettable vacation in a tropical paradise. Much of Meeru remains untouched with its abundant vegetation, soft white sand and fringing coconut palm trees."