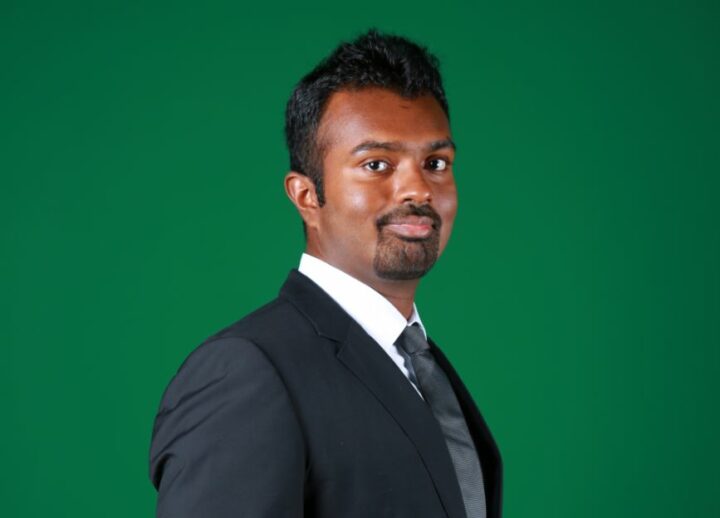 Exclusive: Mevan Gunatilleke, Executive Director of Sanken Overseas Pvt Ltd
Hotelier Maldives sits down with Mevan Gunatilleke, executive director of Sanken Overseas Pvt Ltd, Sri Lanka's largest construction firm. We talk a bit about the company, the construction of Amari Havodda, which was completed in a record 14 months, the interplay between construction and tourism industries, and the future of construction in the Maldives.
Hotelier Maldives: Can we talk first about the company, its resort construction side specifically? How long has it been since you started constructing hotels and resorts?
Mevan Gunatilleke: We're an international company based in Sri Lanka with offices in about ten countries. Sanken is about 40 years old, our first project was the Sri Lankan Parliament Building. Since then, gradually we've become Sri Lanka's largest construction firm. And since the late 80s, we've operated outside Sri Lanka, and Maldives was the first country in that respect. We constructed Theemuge, Bank of Maldives, and a lot of commercial buildings along Bodu Thakurufaanu Magu. In those days Sanken was an associate company of the Japanese construction giant Mitsui Construction.
As for the resort sector, we constructed Olhuveli Resort in the early 90s, that's how we got into resort construction. After that, we've worked with a number of resorts, doing partial constructions, refurbishments and extensions. To name a couple, Kanu Huraa resort and Sheraton Full Moon. Recently we did Amari Havodda, a resort we did on a turnkey basis, and we managed to complete the project in record time .After that, we were involved in a few new projects, like the new Lux Olhahali, an upcoming resort where we finished the back of the house. Also, we're finishing with Robinson Club Noonu, a 150-villa resort in Noonu Atoll. And we're building Miriandhoo resort, a turnkey project for Westin (a Starwood luxury brand).
HM: Tell us about Amari Havodda, what sort of obstacles did you face, how did you overcome them?
MG: So, I sometimes get surprised when I hear about a resort construction project taking five or six years. Projects rarely get delayed because of a material issue or a labour issue, it's mainly because of decision-making. Sometimes projects get delayed because they don't have a budget control in place, or a proper design in place, where the design changes as the construction progress.
Because of our experience we're able to identify issues. We planned the project meticulously, and we fixed the design and cost. And all the risks associated with construction were transferred to the contractor, whereas normally, those risks are borne by the developer. It was a turnkey project, and what really helped was that all the relevant parties were under one roof. The decision-making was a lot more streamlined.
In the Maldives, the main obstacle is obviously logistics. So when we selected material, we selected not only on the basis of whether they were cost-effective and easy to build on the site but also on whether they can be brought in easily.
This is a mistake that a lot of contractors make. They think 'Oh it's the Maldives so we need to have everything pre-fabricated.' Build them up somewhere and bring them in. But the whole cost of bringing something from Malé to the island, that's not factored in, and sometimes that is critical, that's the bottleneck.
When we built Amari, we even went to the extent of selecting dhonis ourselves. And we pre-fabricated some and built some material on the island. So with the material selection, the timing of procurement, everything was done very meticulously.
HM: How do you see the interplay between the tourism and construction industries?
MG: They go hand in hand. At the moment, the Maldives is experiencing a big boom, there are plenty of rooms being added. This is very good for the construction industry obviously, a good market for contractors.But when such a boom happens, it's very important that you handle it well and that you stick to your quality or code of practice. You get many examples where construction booms have happened, like in Phuket, where you would compromise on quality due to the urgency of time and demand.So in the Maldives, it's really important that you don't make such a compromise just because you need so many resorts in a year.
Whether this pace of construction is good for the tourism industry is another matter. We own Amari Havodda, so we're on both sides of the fence. But I think we're seeing some good signs with the airport expansion. The Maldives is, I think, still considered a niche market, because we've only got 100 or 120 resorts, and even if it goes double, we're only talking about 200 resorts or so.
HM: How do you see the construction industry in five years or so?
MG: I think there will be a dip because you cannot go building at this rate. I think the leisure market will be good for the next five years but there'll be a dip in the sector. However, there'll be progress in the housing and commercial sectors because I see that the government is trying to decentralise its commercial activities, with plans of improving the Gan International Airport for instance. Once this happens, there'll be a lot of commercial and logistical improvements required in the atolls. And I think that will have a positive impact on the industry.