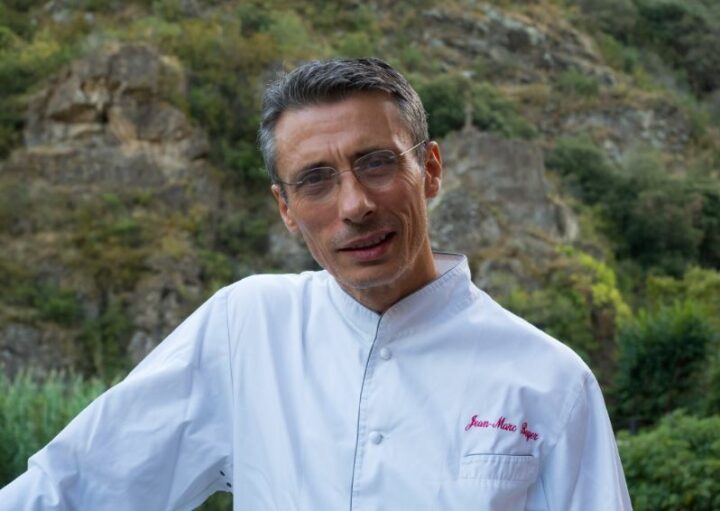 Michelin Starred Chef Jean Marc Boyer visits Hideaway Beach Resort & Spa
Hideaway Beach Resort & Spa is welcoming Michelin Starred chef Jean Marc Boyer as a guest chef for a gastronomic journey from February 26 to March 8.
"We are pleased to bring in Chef Jean and more of his calibre in the future and so I am thrilled to be able to create something exceptional for our guests that will delight and amaze their senses during their stay", says Christian Szabo, General Manager of Hideaway Beach Resort and Spa.
Chef Jean Marc Boyer who is from southern France, developed a passion for cooking at a young age which led him to set foot into the world of haute cuisine by starting as an apprentice at the two Michelin starred Le Reverbere restaurant in Narbonne. Since then he has worked at several other Michelin starred restaurants including the Bernard Loiseau Restaurant (three Michelin stars), Burgund and Lasserre (three Michelin stars) in Paris. After studying under Auguste Escoffier, he then moved onto work with some of the most popular culinary masters like Pierre Gagnaire, Gerard Mulot and also the Michelin Master himself, Chef Alain Ducasse. Learning from the best chefs and restaurants have inspired him to prioritize the freshness of the ingredients.Chef Jean Marc Boyer will be collaborating with Chef Olivier Ramos, the Executive Chef at Hideaway Beach Resort & Spa. Together they will be creating imaginative yet elegant traditional French cuisines with exquisitely balanced flavours that will present a sensory dining experience and delight the palates of guests.
"This collaboration with world-renowned Michelin chefs in the industry, by creating exquisite dishes that will surely elevate the culinary dining experience of our guests at the resort really excites me and the whole team. We want our guests to experience fine dining and brassiere concept at its best considering Chef Jean's speciality, and this, we will continue to enhance our culinary delights and do our utmost to cater everyone's desire", says Michael Wieser, CEO of Lily Hotels & Resorts Pvt. Ltd.Hideaway Beach Resort & Spa is located on the crescent-shaped island of Dhonakulhi in the northernmost part of the Maldives, almost 290 km away from the capital Malé. For more information about Hideaway Beach Resort & Spa and what it offers, please visit www.hideawaybeachmaldives.com.