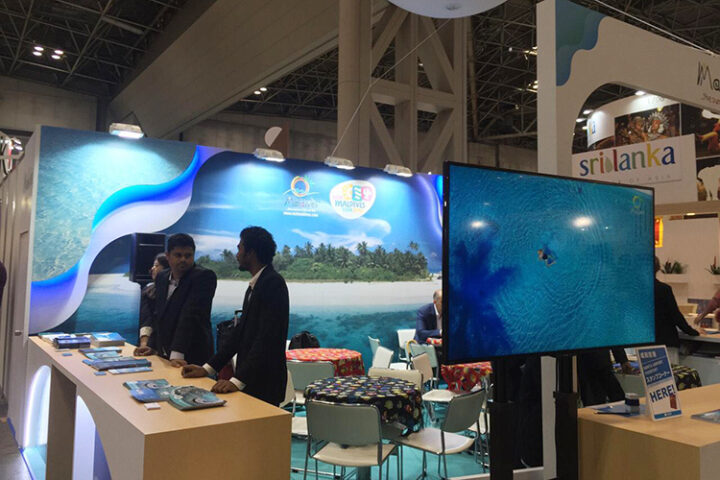 MMPRC participate in JATA Tourism Expo 2015 in Tokyo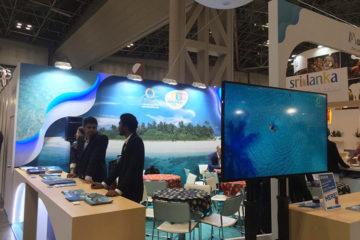 The JATA Tourism Expo Japan 2015, which took place at the Tokyo Big Sight in Tokyo, Japan concludes today. The expo which began on the 24th of this month, saw 7 different companies from the Maldives taking part, including the Maldives Marketing and Public Relations Corporation (MMPRC).
Participants from the Maldives stand attracted a lot of visitors by hosting different activities and programmes this year. The most popular game hosted by the stand was Bingo, where the winning prize was a holiday getaway at a selected resort.
The Maldives Embassy in Japan, together with the Maldivian participants of the fair also organised a music show where a Japanese singer performed a number of Maldivian songs for the visitors.
According to MMPRC's press release, though the number of Japanese visitors have dropped within the last year, through the right promotion and exposure at JATA Tourism EXPO Japan 2015, Maldives tourism could see positive growth with increasing arrivals from the Japanese market once again.
JATA Tourism EXPO Japan is an integrated leading tourism event by the Tabi Fair Japan and the JATA 'TABIHAKU' travel showcase. This event is host to international tourism forums, business meetings, travel showcase, award commendations and ceremonies.
The first of these events was held in 2014, where 157,589 visitors attended the fair, along with participation of 1129 companies/organisations from 151 countries/regions.
.