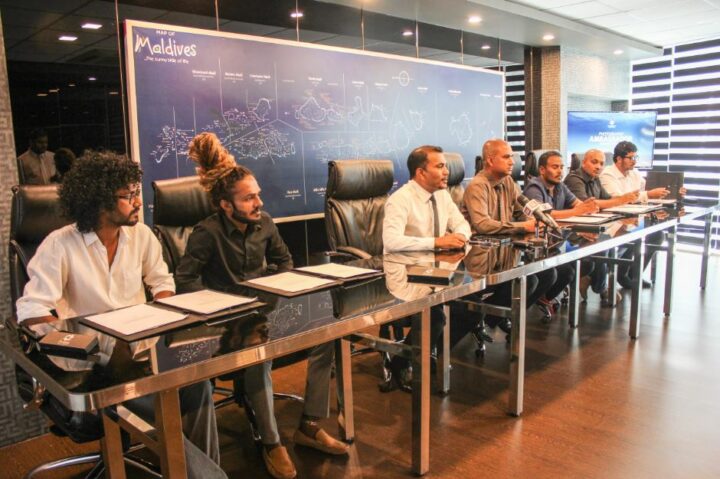 Five to capture Maldives' wonders as Photography Ambassadors
Maldives Marketing and Public Relations Corporation (MMPRC) has appointed five photographers as official Photography Ambassadors of the Maldives. According to MMPRC, the Photography Ambassador programme is an initiative designed to stimulate and empower the local photography industry.
It is created to offer a new platform for established as well as upcoming local photographers to be recognised internationally and venture into new international tourism based domains. After successfully passing vigorous tests of skill by a qualified panel of judges, the five exceptional photographers signed the initiative and will be working closely with MMPRC to promote the official tagline of the country, "Maldives, the sunny side of life".
"We aim to provide opportunities for these incredibly talented photographers and to allow them to be recognised for their talents and creativity which is undoubtedly on par with international photographers in the industry," says Haris Mohamed, Acting Managing Director of MMPRC.
"It is our wish to portray the Maldives better than ever before showcasing a multitude of creative talent that our young and rising photographers have and to exceed the benchmarks set by foreign photographers capturing the Maldives."
The photographs taken by these ambassadors will be utilised on the official social media channels of MMPRC, international travel and trade fairs such as ITB Berlin 2018, and the official website of Visit Maldives.