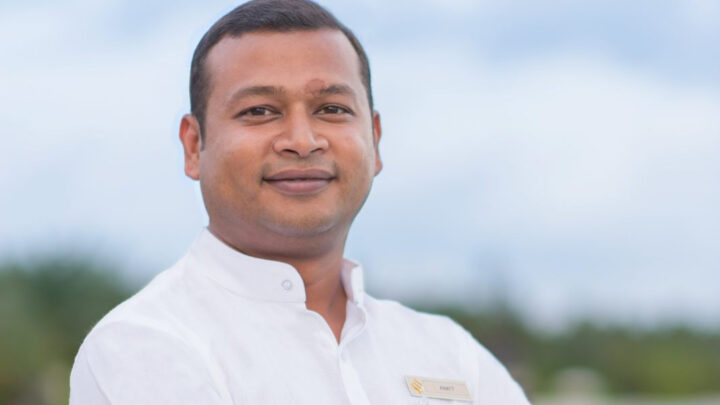 Amit Majumder appointed General Manager of Jumeirah Vittaveli resort
Luxury hotel company Jumeirah Group has appointed Amit Majumder as the new General Manager of the award-winning Jumeirah Vittaveli resort in the Maldives.
Majumder fills the position vacated by Graham Kiy who has moved on to a new role with Jumeirah in China.
"I am excited to be at the helm of Jumeirah Vittaveli which recently won number of awards at the World Luxury Travel Awards including best spa for our Talise Spa and best restaurant for Fenesse and Swarna. We are continuously increasing our Guest Satisfaction Score and I plan to continue this upwards trajectory," said Majumder.
An Indian national, Majumder first joined Jumeirah in 2002 at the prestigious flagship property Burj Al Arab Jumeirah, Dubai. A skilled Operations Manager, he re-joined Jumeirah in 2012 as Resident Manager at Jumeirah Vittaveli and was promoted to Resort Manager in 2013.
With a career spanning more than 15 years in the industry, Majumder has worked at leading companies such as the Mandarin Oriental Group, Kerzner International and The Oberoi Hotels and Resorts.
According to the resort, Majumder is supported by a strong team of managers and passionate colleagues who aim to ensure that guests experience thoughtful and generous service while holidaying at Jumeirah Vittaveli.
Jumeirah Vittaveli is located in South Male' atoll, surrounded by one of the most vibrant coral reefs. The resort can be reached by a 20-minute boat ride from the Ibrahim Nasir International Airport.
Jumeirah Group also operates the award winning Jumeirah Dhevanafushi resort in Gaafu Alifu atoll.
Jumeirah Group, the global luxury hotel company and a member of Dubai Holding, operates a world-class portfolio of hotels and resorts including the flagship Burj Al Arab Jumeirah.
Jumeirah Hotels & Resorts manages properties in Dubai and Abu Dhabi, UAE, and Kuwait in the Middle East; Baku, Bodrum, Frankfurt, Istanbul, London and Mallorca (Spain) in Europe; the Maldives and Shanghai in Asia.
Jumeirah Group also runs the luxury serviced residences brand Jumeirah LivingTM with properties in London and Dubai; the new contemporary lifestyle hotel brand VenuTM; the wellness brand TaliseTM; Jumeirah Restaurant Group DubaiTM; Wild Wadi WaterparkTM; The Emirates Academy of Hospitality ManagementTM; and Jumeirah SiriusTM, its global loyalty programme.
Future openings include luxury and lifestyle hotels in China, India, Indonesia, Jordan, Malaysia, Mauritius, Oman, Russia and the UAE.