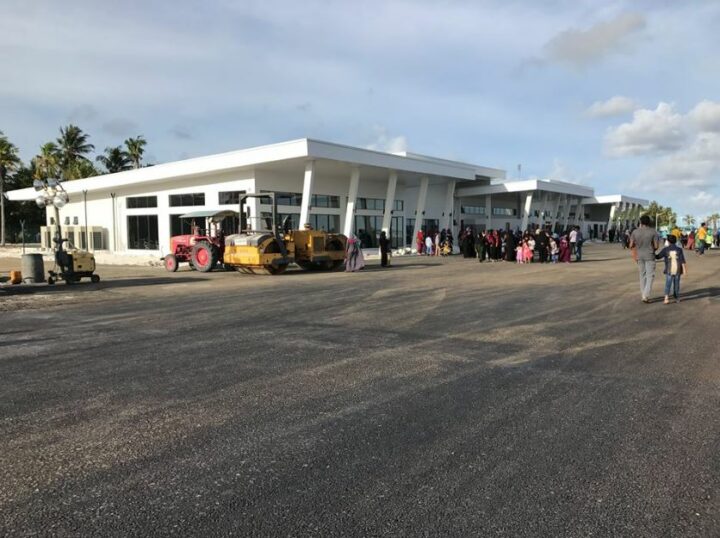 Newly developed Dhaalu Airport welcomes scheduled services
National carrier Maldivian has commenced scheduled flights to the newly developed Dhaalu Airport. Located in Kudahuvadhoo Island of Dhaalu Atoll, the new airport is now operational with the commencement of scheduled services.
"Dhaalu Airport will see its official inauguration soon," says Ahmed Latheef, general manager of Dhaalu Airport Holdings Company Pvt Ltd., the operator of the airport.
"It is one of the largest and most spacious domestic airports in the country, with a runway spanning 1,800 metres. "We are also one of the most modern domestic airports in the country, with our capacity to cater to three flights at a time in addition to parking facilities for private jets."
He adds that the airport will provide exceptionally high-quality services and it will continue to maintain its standards.Maldivian commenced scheduled flights to Dhaalu Airport on June 28 and will operate a daily service to the new destination.
"Our goal is to increase the frequency to three daily flights by the end of the year," says Abdul Haris, managing director of Maldivian, speaking with Hotelier Maldives."It is easy for the company to secure other aircraft, which will in turn increase capacity and skilled people in the company. This is also a huge convenience for people to send cargo such as perishables, spare parts and other items.
"There is a huge scope of traders and hoteliers in the region. Further, the opening of an airport in Kudahuvadhoo provides an ease of travel – medical, educational and other purposes in the region," adds Haris.The airport, constructed by private contractor Riolo Group, was developed on 62 hectares of newly reclaimed land. The project cost over US$20 million, according to Dhaalu Airport Holdings Company. It employs approximately 70 staff, of which around 90% are locals; most of whom are from Dhaalu Atoll.The new airport will ease tourist transport-related challenges in the region and is in close proximity to Niyama Private Islands, and newly opened Kandima Maldives – operated by Riolo Group, which opened early this year. Other resorts in Dhaalu Atoll include Sun Aqua Vilu Reef Maldives, Angsana Velavaru, aaaVeee Nature's Paradise and the St. Regis Maldives Vommuli."We have already been catering to resorts in the region through our seaplane connectivity. With Dhaalu Airport, tourists now have the flexibility to choose their mode of travel. The airport will also see further development of the atoll, in terms of tourism and employment," adds Haris.Dhaalu Airport is yet another addition to the series of air connectivity developments taking place across the country, with the government's plans to develop additional domestic airports to ease air travel and boost the country's tourism sector.