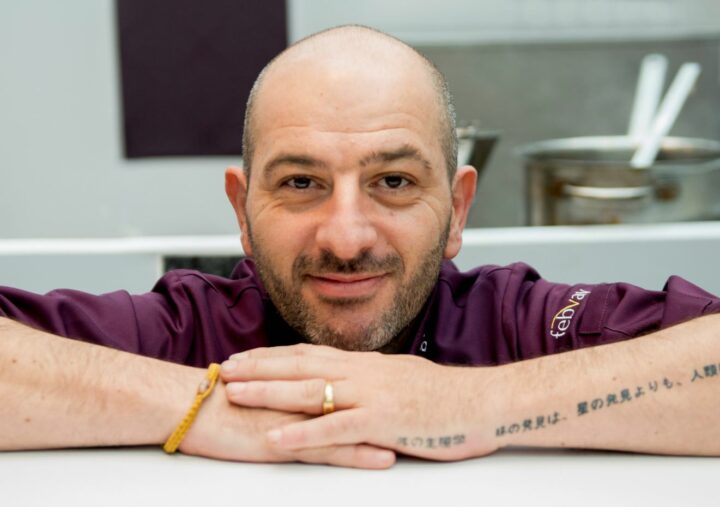 Niyama Private Islands to host "Manipulator of Flavours" Chef Hervé Rodriguez
Niyama Private Islands Maldives announces that it will be hosting Michelin-starred chef Hervé Rodriguez during the coming Festive Season. Chef Hervé, known for his contemporary, audacious, and complex creations, will serve guests at the overwater Edge restaurant at Niyama Private Islands from December 19 – 29, according to a statement.
Edge is Niyama's destination restaurant set 500m out to sea. Guests can feast perched over the crystal clear waters, with a cuisine inspired to rise to new heights by such an unrivalled setting. Known as the 'Manipulateur de saveurs' in French or the 'Manipulator of Flavours', a name bestowed upon him by no one other than the director of the Michelin guide, Jean-François Mesplède, Chef Hervé is known for his celebrated restaurant MaSa in France, a must visit for a gastronomy journey situated in one of Paris's most exclusive suburbs.
For ten days only, Chef Hervé will be presenting tasting menus of seasonal creations, with the freshest ingredients sourced from the four corners of the globe and served up with his legendary panache. Chef Hervé was born for culinary arts and knew from the age of five that he was destined to be a chef, such is his love for fine cuisine.
With nine restaurants and bars dotted across two islands – in a jungle setting by bonfire-light, high up in the trees, or 6m below the ocean's surface surrounded by corals and shoals of angelfish – Niyama Private Islands Maldives is a haven for enthusiasts of gastronomy to experience their culinary dreams. For more information, visit www.niyama.com/festive.