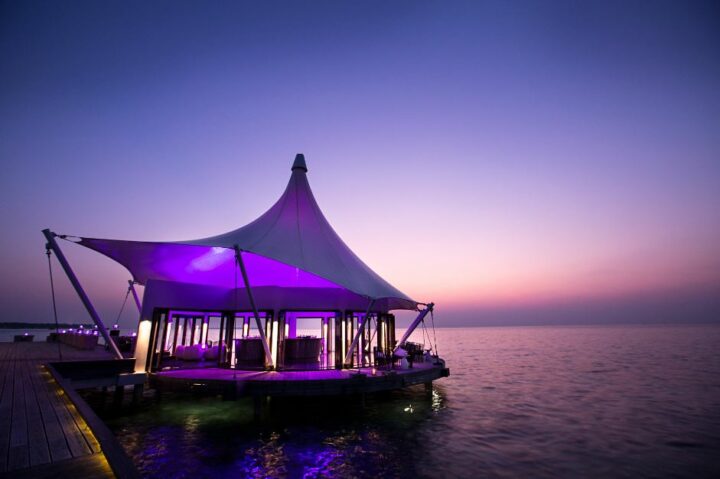 Niyama Private Islands gear up for an Indian Ocean Festive Season with a difference
Niyama Private Islands is inviting guests to an Indian Ocean Festive Season with a difference. According to a statement, the islands will turn into a winter wonderland of snow-white sands melting into the turquoise lagoon and never-ending Sapphire Ocean in the festive season. Neon and fireworks lighting up the starry sky in a countdown to the surreal as it invites guests to escape the mundane and live out the festive season with family, friends and lovers on the most exclusive of stages.
According to Niyama Private Islands, Christmas and New Year at the islands celebrates revelry for all ages. With twin islands to explore at Nature's Playground, it is inviting guests to let loose and indulges, dining in treetops, partying under the waves, seeking out romance or adrenaline-filled adventures, playing or chilling to each island's unique rhythms.
The New Year countdown promises to be our most exciting yet, with a special performance of Cats the Musical, a twilight feast overlooking the ocean, contemporary dance and opera performances, and a moonlit party on the beach to bring in 2018, says Niyama Private Islands in a statement.
Activities for little VIPs and their families abound at the Explorers Kids' Club throughout the holiday season. Catering for children from 12 months to 12 years of age, split into four age groups, little members can enjoy Christmas baking, ornament making, tree decorating and snowman building, as well as our signature experiences of guided snorkelling expeditions, water fights and more, according to the resort.
Teens and adults are invited to join the Active programme, with island exploring, dolphin watching, a host of beach sports and authentic Maldivian cultural activities on offer, and a romantic movie night under the stars.
Radiance is all the island rage this festive season, as Niyama Private Islands invites guests to visit the sublime Drift Spa by Niyama for some holiday magic, with non-surgical facelifts from Beverly Hills plastic surgeon Dr David Alessi and transformational rejuvenation from health and longevity expert Paulo Fernandes. To learn more about Niyama Private Islands and its offers, please visit niyama.com/en.