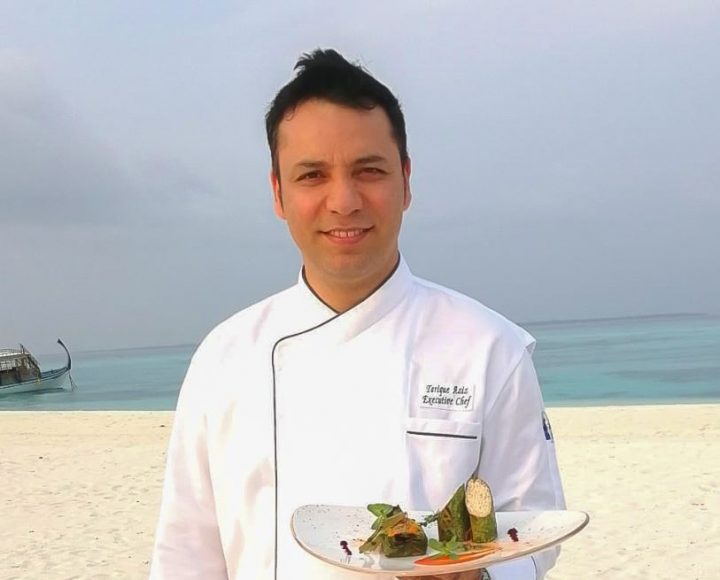 Noku Maldives welcomes modern French cuisine expert Tarique Aziz as new executive chef
Noku Maldives has appointed Mohammed Tarique Aziz as the resorts new executive chef. Born and raised in West Bengal, India, he was inspired by his father to join the culinary industry. During that time, his interest and desire for improvement led him to enrol into a Hotel Management college programme in India.
Upon graduation, Chef Tarique embarked on his first culinary journey at Le Meridien Hotel, Bangalore in 2006. He started off as a kitchen executive at the age of 21 and was promoted to Chef De Partie after two years of hard work. During this time, he also found the opportunity to work alongside two decorated Michelin Star chefs.
He further challenged himself with his first overseas stint at the Cove Rotana Resort and Spa Res Al Khaimah, United Arab Emirates. As part of the pre-opening hotel team, he gained a lot of experience and honed his culinary and plating skills further. Chef Tarique continued to undertake more roles in different hotels and resorts and was later promoted to the ranks of Sous Chef De Cuisine, Executive Sous Chef and Executive Chef De Cuisine.
During his tenure in the Middle East, Chef Tarique became an honorary member of various culinary associations like SR.Member of Saudi Arabian Chefs Table Circle and a member of Workchefs WACS (World Association of Chef Societies). He also received "The Best restaurant in Doha" Award at the BBC Good Food, Middle East Awards in 2014.
With over 13 years of experience in countries such as India, United Arab Emirates, Qatar and The Gambia, he has honed his skills to his cuisine of speciality as modern and classic French, which he will bring with him to the Maldives.
Regarding chef Tarique's appointment, Justin Heng, general manager of Noku Maldives said, "We are delighted to have Chef Tarique as the Executive Chef of Noku Maldives. I am very sure with his culinary expertise, guests will have their taste buds tantalised with the Asian, Maldivian, French cuisine that he will put together for guests at Palms and Thari Restaurant."