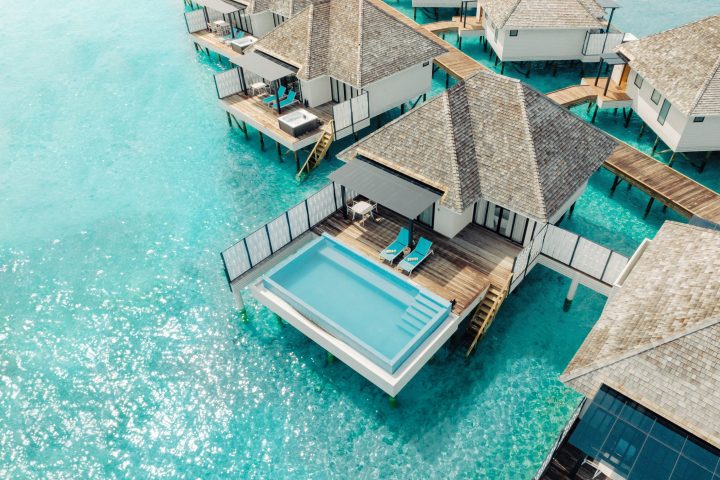 Nova Maldives, A New Star is Born
Nova, the new property developed and managed by Pulse Hotels & Resorts, was launched with a 'big bang' on Saturday evening. A special familiarisation visit, gala dinner and an exciting launch party with a line-up of local artists. A group of business partners and industry connoisseurs were in attendance.
Nova is located in Ari Atoll, a 25-minute journey by seaplane from Velana International Airport. Unlike many of the recent openings, Nova is a natural island with lush vegetation and surrounded by white powder beaches. The lagoon and house reef are some of the best in the Maldives.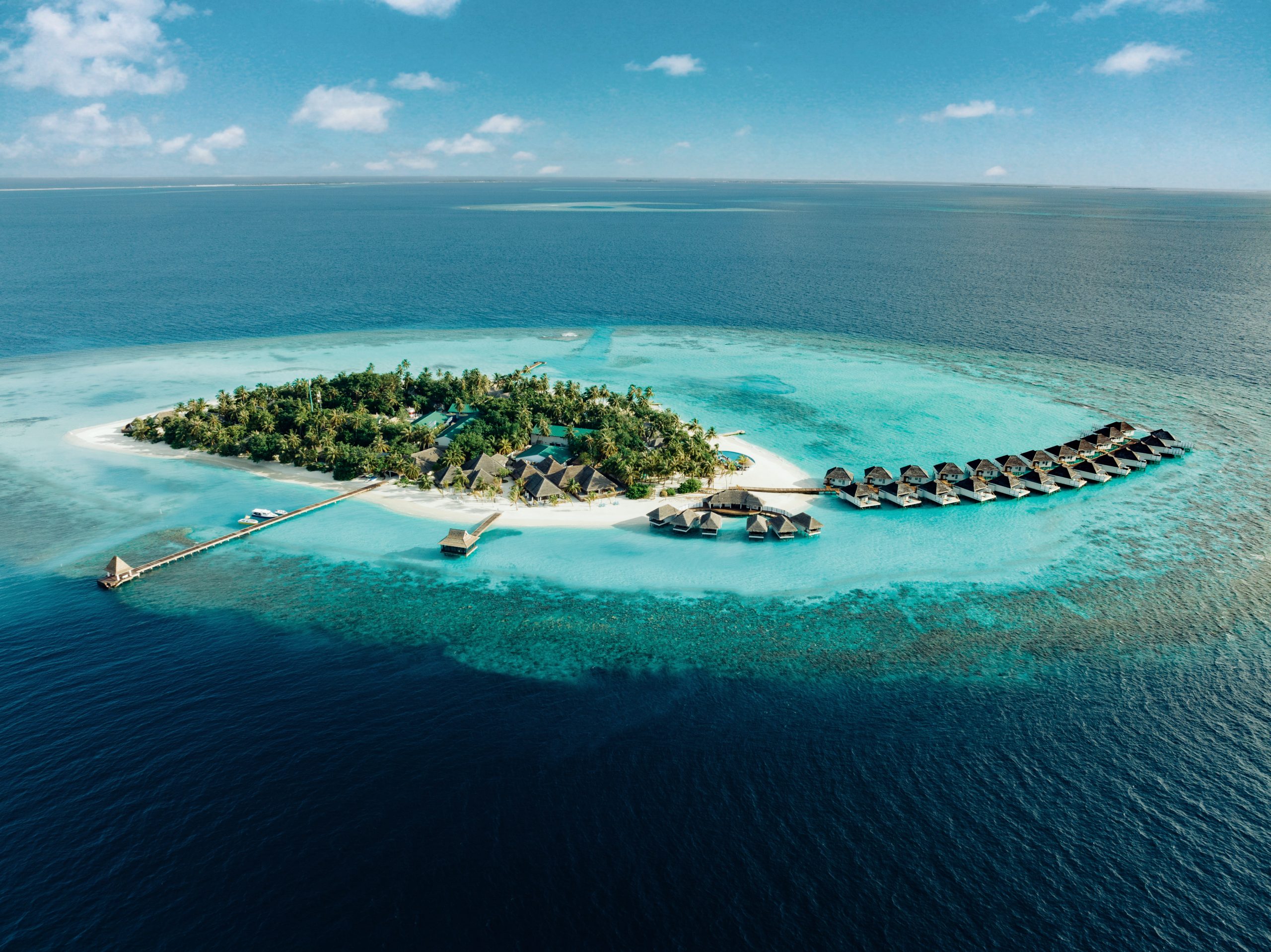 Featured Image: Nova Maldives
The island resort has 76 spacious villas split between overwater villas and beach villas in 10 categories. Beach and water villas with private terraces, endless Indian ocean views, natural splendour, and much more abound. Awash in custom-made furniture, warm light, and natural materials, the pared-back and minimalistic interiors deliver a truly relaxing atmosphere. Accommodations are equipped with king-size beds, rainfall showers, Apple TV, high-speed internet, and plastic-free and refillable luxury bath amenities.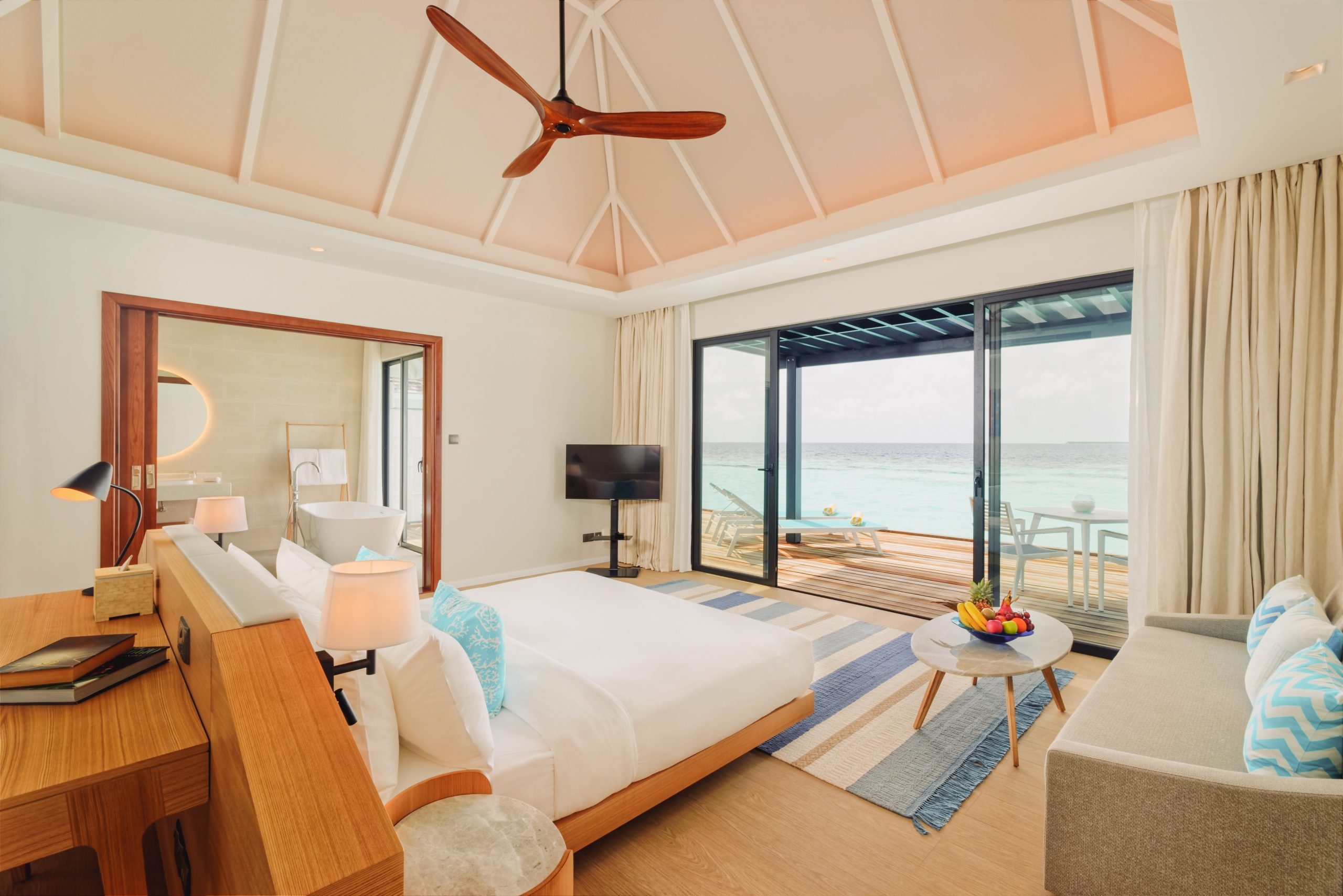 Featured Image: Nova Maldives Water Villa Interior
Pulse Hotels & Resorts is the umbrella brand for three brands, Kandima Maldives, The Nautilus Maldives, and Nova Maldives, and new projects are in the pipeline.
The fast-growing hospitality company manages and operates its resorts with a philosophy shaped by playful, smart, responsible, human and rooted values.
"We at Pulse Hotels & Resorts are genuinely delighted to have officially launched our bright new star – Nova! Nova is a welcoming all-inclusive soulful island that sparks joy, connection and the uplifting spirit of the Nova community. With Nova we target the Millennial travellers and intend to immerse our guests in the natural beauty of the Maldives, inspire good soul days that leave them feeling more joyful, at their best, and more connected to new friends," said Ali Althaf, COO of Pulse Hotels & Resorts.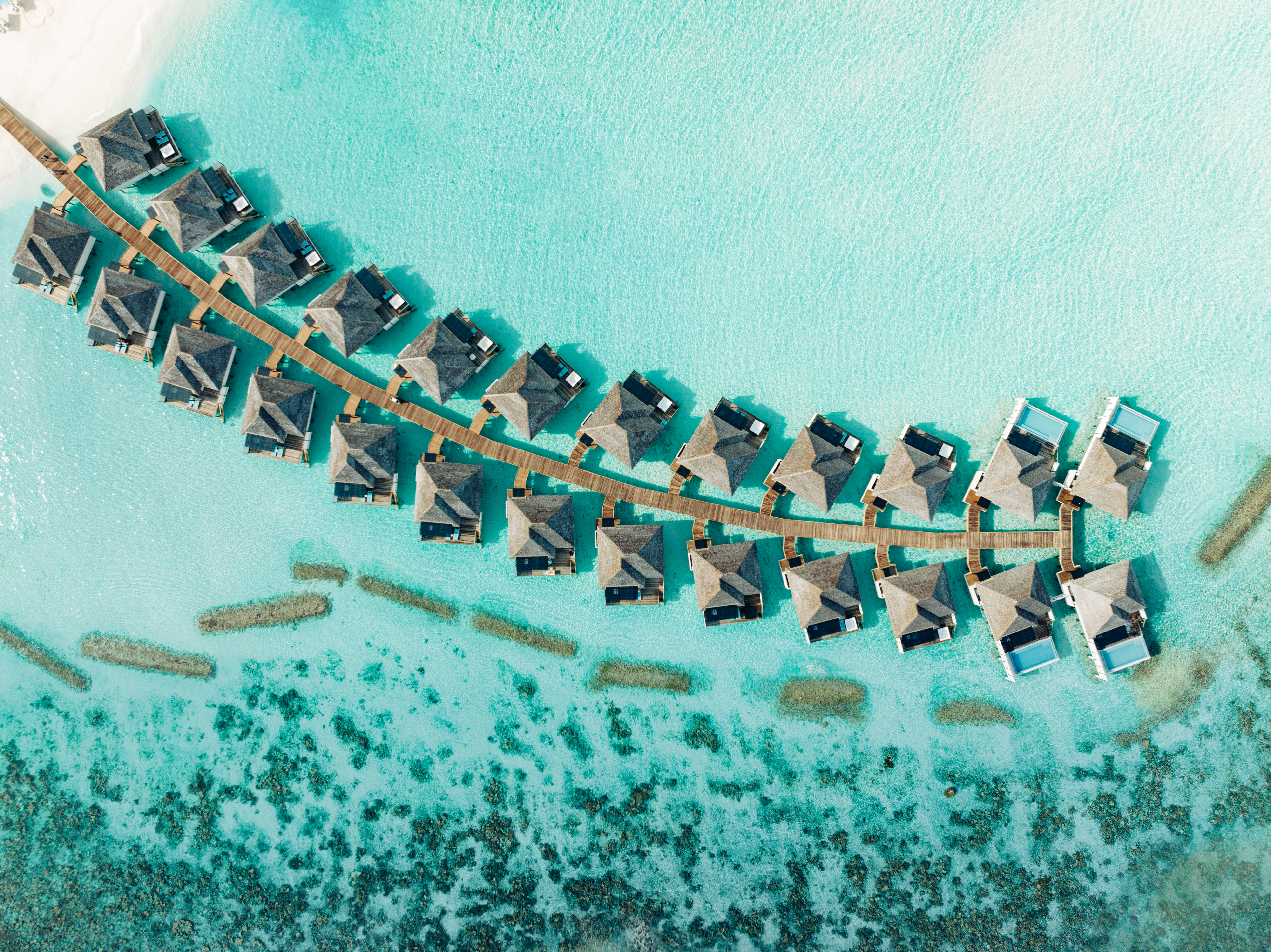 Featured Image: Nova Maldives Water Villa