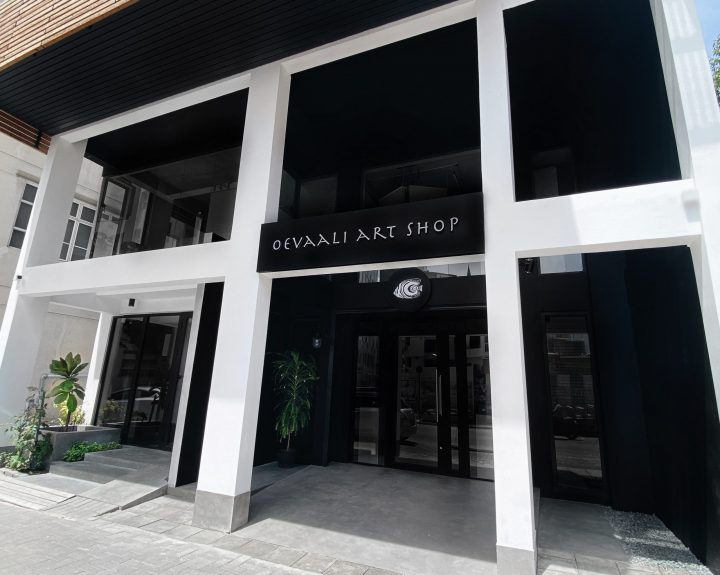 Oevaali Art Shop Opens Brand New Showroom in Male' City
A fine arts studio featuring Maldivian art and design, Oevaali Art Shop has moved to a new location. The store is now situated in Sosun Magu, Male' City and officially opened to the public at 16:00 on 9th October 2021.
Imagined and conceptualised by the Oevaali Art Shop partners, the new showroom was built by all-Maldivian architects, builders and artisanal crafters. From the showroom to the dedicated art gallery, the echoes of Oevaali Art Shop's love for natural textures, straight lines and contemporary minimalism can be perceived throughout the purpose-built 2-floor space.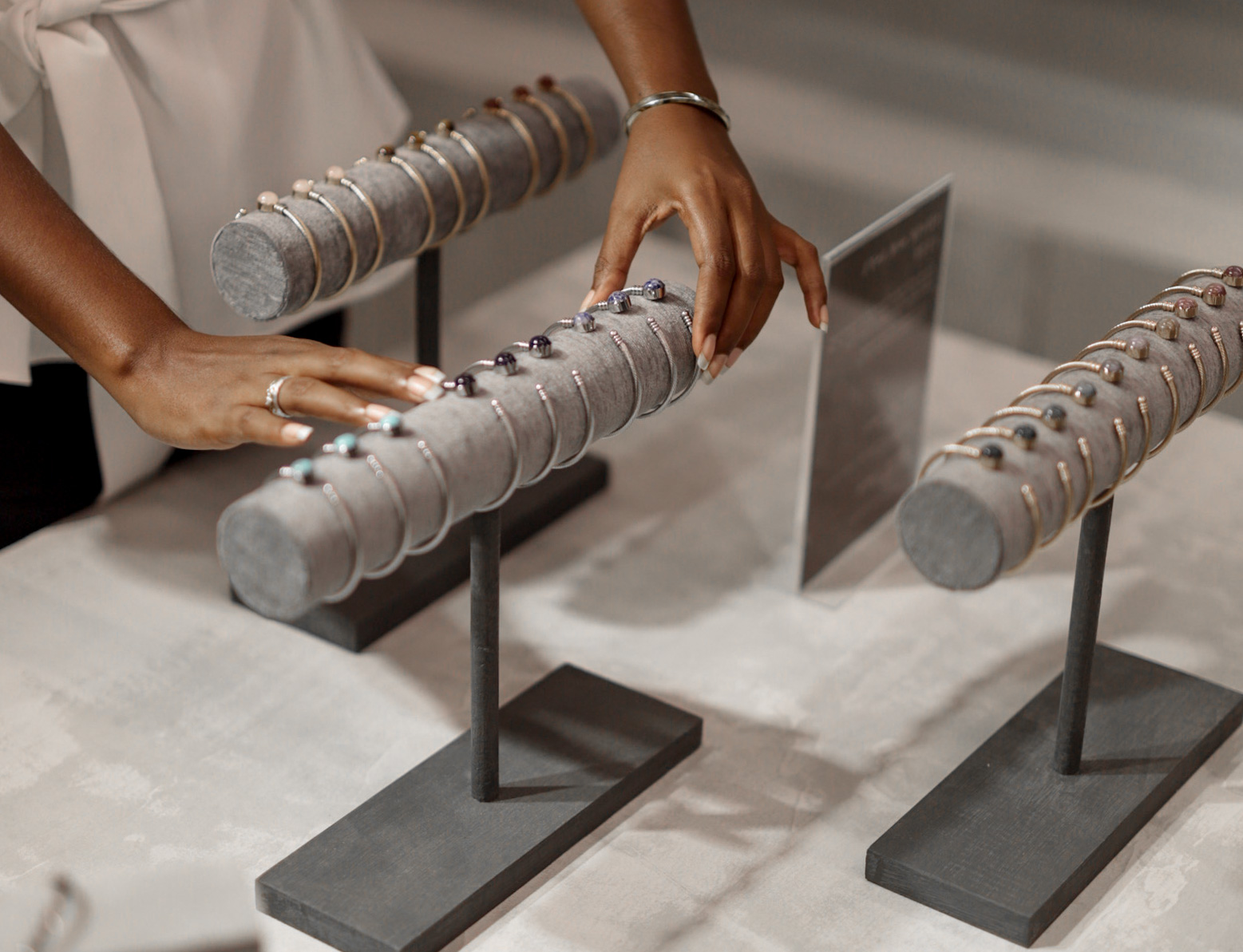 The entrance, in a facade of charcoal black, glass and ornamental lights draws you in to the ground floor, home to Oevaali Art Shop's lifestyle collections, with the backdrop of seamless, concrete finished titanium floors, walls and ceilings. A black staircase leads to the next floor, up to an in-house Art Gallery and meeting spaces. Green potted plants throughout the shop and gallery resonate with the mesh of natural textures and modern finishes that is characteristic of Oevaali Art Shop's art and design philosophy.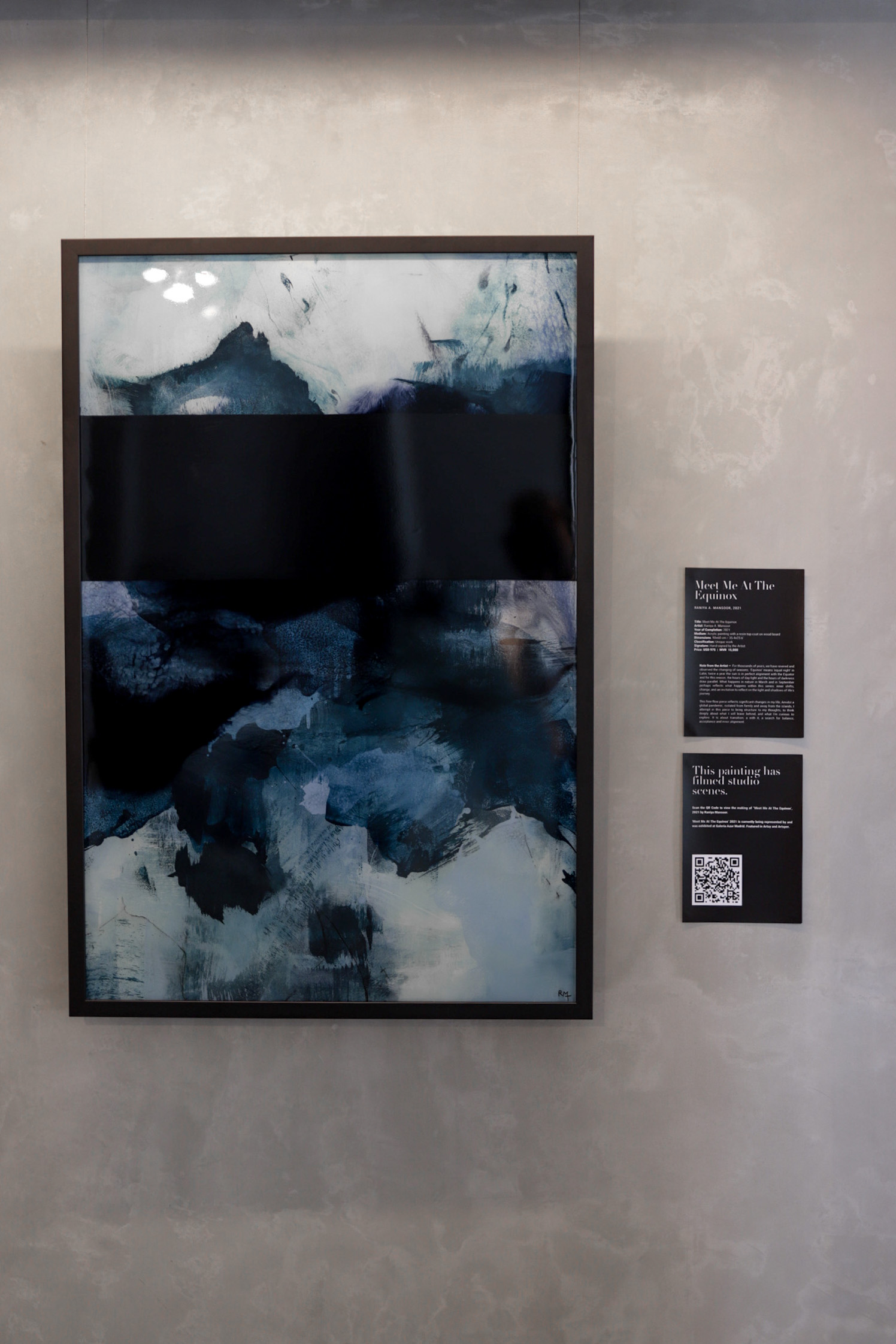 Oevaali Art Shop was founded in 2015 by sisters Raniya and Raya Ahmed Mansoor, later joined by brothers Ajuwad Rasheed and Ali Ajeel Rasheed. The fine arts studio opened its first outlet in Male' in September 2018. Speaking about the relocation, co-founder Raya Mansoor said, "After almost six years since the launch of Oevaali Art Shop, today we are so happy to welcome our customers to the new store, and we truly appreciate the overwhelming love and support for our art and design throughout these years. I believe that sudden growth and expansion should not be forced on a business. Instead, it needs to come naturally, and is a beautiful process with hard work and passion. Natural growth and expansion requires the trust of your most valuable asset – the clients, a whole lot of learning, and an excellent plan to sustain the business.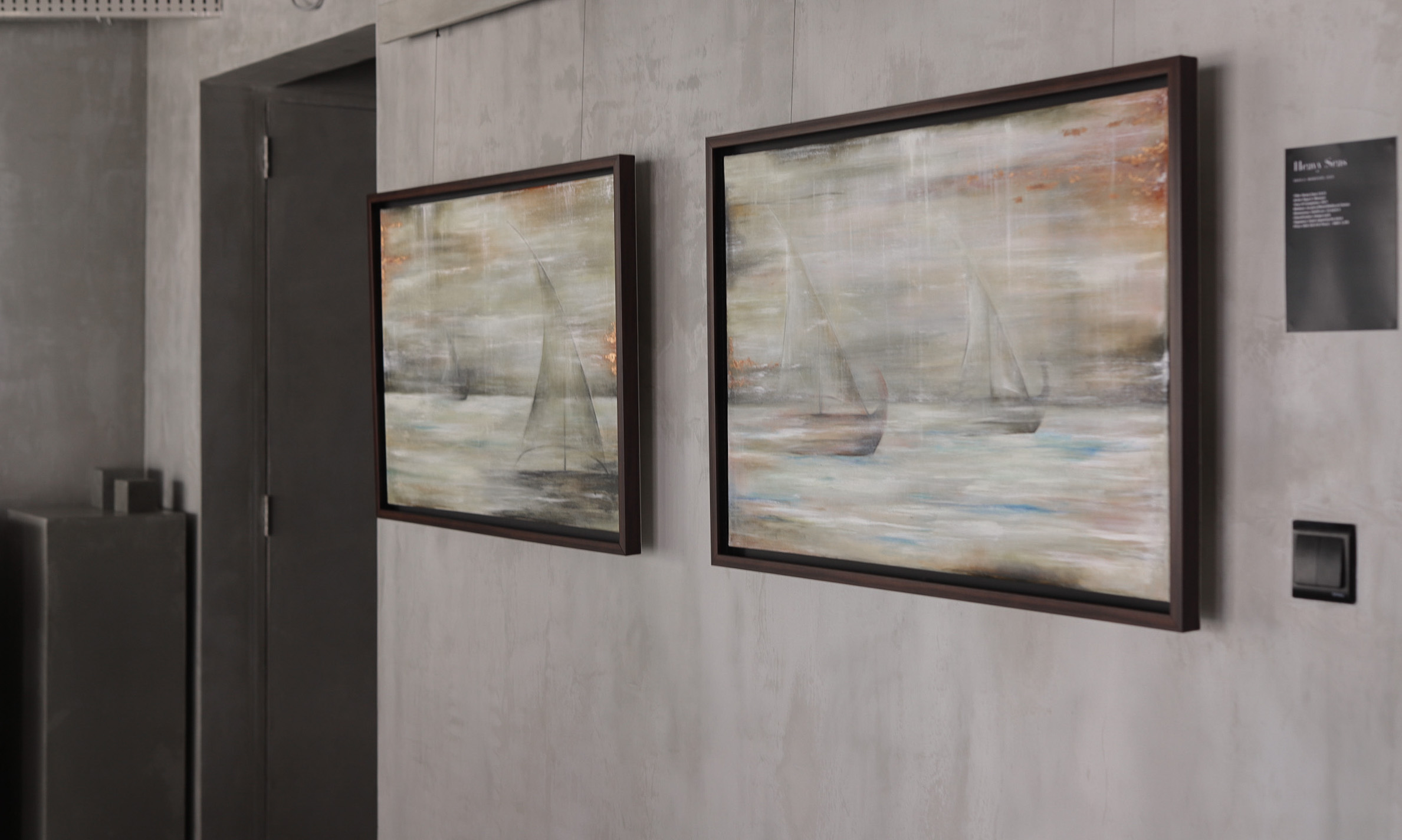 "Our goal is to enjoy this process, keep learning through this journey to stay on top of the market and being focused on the direction that we want to head towards. These initial years are what is going to shape our business and most importantly, make a worthy impression."