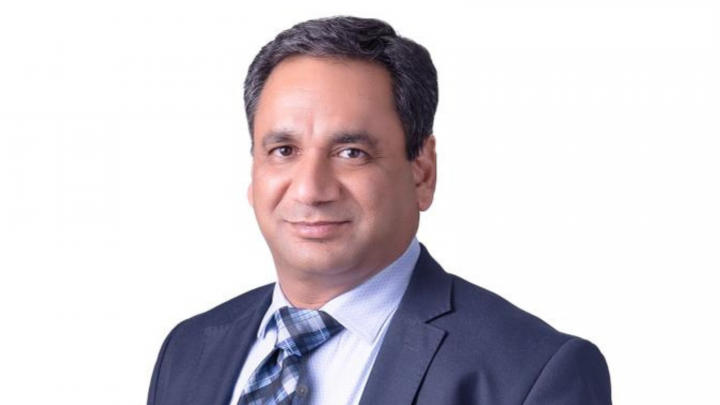 Ooredoo Maldives' Chief Business Officer Rajesh Mehta to address ICT challenges at Hotelier Maldives GM Forum 2023
Hotelier Maldives, the leading tourism and hospitality publication in Maldives, has announced that Rajesh Mehta, the Chief Business Officer at Ooredoo Maldives, will give a presentation titled "Powering The Future" at the upcoming Hotelier Maldives General Managers (GM) Forum 2023. The event is scheduled to take place at Bandos Maldives on October 19, 2023, and Mehta's presentation promises to shed light on vital Information and Communication Technology (ICT) challenges facing the hospitality industry.
Rajesh Mehta, a seasoned professional with over 23 years of experience in the Telecom and ICT sector, has been a driving force behind Ooredoo Maldives since joining the company in January 2018. His journey within Ooredoo Maldives began as the Head of Enterprise and Director Enterprise, and he has steadily risen to the position of Chief Business Officer.
Mehta's career trajectory is a testament to his expertise, with significant experience gained from his roles in Koshika Telecom Ltd (India), Bharti Airtel (India, South East Asia, Netherlands & Kenya), Ooredoo Group, and Ooredoo Qatar. He has successfully led mobile data, solutions, and partnership management, and his proficiency spans strategic business unit management, B2B sales, business development, product development, marketing strategy, product roadmap & platforms, digital transformation, and project management.
Rajesh Mehta's academic background is equally impressive, with a Postgraduate Diploma in Business Management and a Bachelor of Science degree. He has also honed his skills through professional certifications such as Leadership Development Programme from Harvard, CISCO Business Value Practitioner, Analyst, and Specialist, and Managing the Managers Certificate from Gordon Institute (South Africa).
In his upcoming presentation, "Powering The Future," Rajesh Mehta will explore the ICT challenges that the hospitality industry faces, with a particular focus on security and risk management. He will provide valuable insights into how Ooredoo Business solutions are well-equipped to provide the necessary services to elevate businesses in the Maldives.
"The role of ICT in the hospitality industry has never been more critical than it is today. Rajesh Mehta's extensive experience and expertise in this field make him an ideal presenter for our forum. His insights into security, risk management, and how Ooredoo Business solutions can address these challenges will undoubtedly benefit our attendees," Ali Naafiz, Editor of Hotelier Maldives, said.
The Hotelier Maldives GM Forum 2023, which is the most anticipated event for hoteliers in the Maldives, will be held at Bandos Maldives resort on October 19, 2023. The forum is expected to attract over 100 hoteliers from various resorts and hotels in the Maldives. This year's forum is sponsored by several leading companies in the hospitality sector, such as Ooredoo Maldives, Fuel Supplies Maldives, Far Horizon, Bestbuy Maldives, Manta Air, Coca-Cola Maldives, Alia Investments, Villa Hakatha, Swimsol, Souvenir Marine, and more.