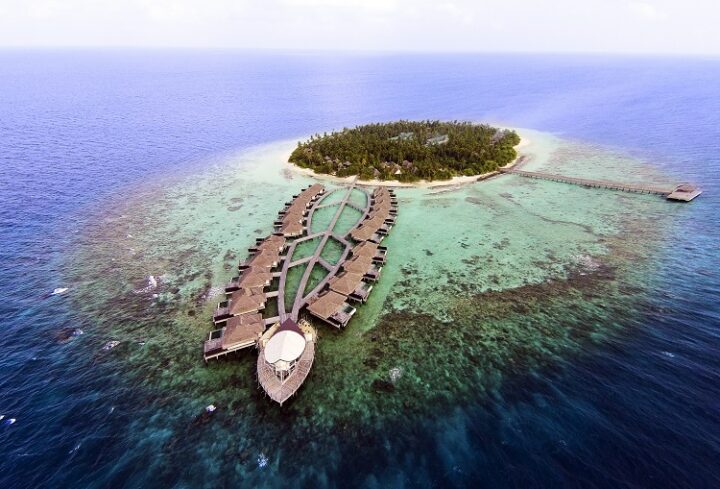 Outrigger Konotta Maldives Resort unveils exciting menus ahead of August opening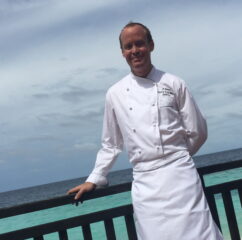 Outrigger Konotta Maldives Resort has unveiled just exactly what its restaurants will have in store for guests when the resort opens its doors on August 1st.
The Outrigger Konotta Maldives Resort will have four innovative outlets: Blue Salt for international and regional dining; Poolside dining overlooking the ocean; the Nala Rah teppan and sushi bar ("exquisite fusion and interactive dining with stunning ocean and island views," says Archdeacon); and in-villa dining with the option of a personal chef and butler.
Jed Archdeacon, Executive Chef and Director of Food & Beverage, at the Outrigger resort explains his approach saying, "Our concept is to offer guests a holiday-defining dining experience with exquisite menu offerings from the Indian Ocean as well as international signature dishes prepared and presented in an uncomplicated yet sophisticated way."
Commenting on his passion for making an impact with his food, he added: "We want the Outrigger island setting, taste and service to be a highlight, maybe the highlight of the whole holiday experience."
What's more, Archdeacon has revealed that the menus are not only about sourcing the best ingredients. Apart from taste, table-side service is key. For example, the salt and charcoal baked chicken is marinated for 24 hours in wild mushrooms and truffle, then baked until the dough becomes hard. It is then cracked open at the table with a hammer for the guests.
The signature breakfast will be the salmon and truffle scrambled eggs served with shaved truffles and salmon caviar.
Seafood lovers have much to look forward to. Indian Ocean dishes include Maldivian lobster, steamed grouper, baked jobfish and oysters (with a choice of coriander chutney or vodka granita) and Peruvian ceviche (local jobfish served with freshly made coconut cream, island-grown lime, and Konotta garden herbs).
"Our dishes and cocktails celebrate Indian Ocean, regional and international influences," says Archdeacon. "Whatever is available locally is featured on our menus – for example, freshly line-caught reef fish, yellowfin tuna and lobster. Regional spices, herbs and flavours such as passion fruit, lemongrass and coconut are also recurring themes in our preparation."
Iconic international favourites made with flair also feature. Guests can opt for Tasmanian salmon, Australian Black Angus beef fillet, achari lamb, and Sri Lankan jumbo prawns, among others.
The Outrigger Konotta Maldives Resort is located in the stunning atoll of Gaafu Dhaalu, 340 kilometres south of Malé. The Outrigger is accessible via a 55-minute flight to Kaadedhdhoo Airport, followed by a 30-minute luxury speedboat journey. Check-in takes place aboard the boat, leaving guests free to enjoy a unique sense of arrival at the idyllic island.