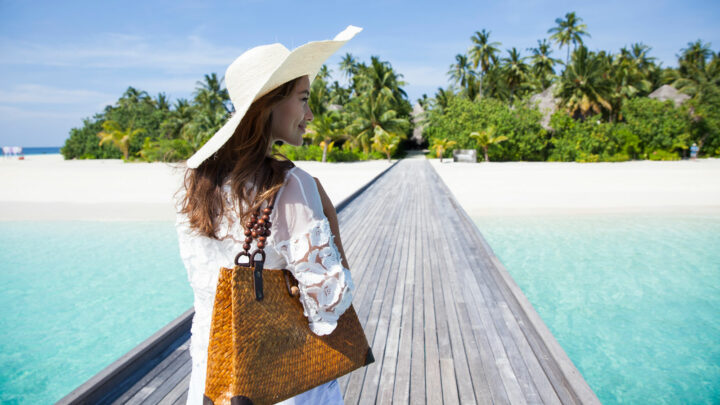 Outrigger Konotta Maldives unveils a 'solo traveller luxury rejuvenation package'
The Outrigger Konotta Maldives Resort has teamed up with Barefoot Traveller to offer a seven-night 'Solo Traveller Luxury Rejuvenation Package'. The offer has been created for individuals seeking to rejuvenate body and soul in a luxurious, safe and serene setting with crystal clear blue water and soft sandy beaches.
"Single holidays is one of the fastest growing segments in the UK," says Mark Delpachitra, general manager of Barefoot Traveller.
The package includes accommodation in a 211 sq.m. beach villa with a private pool, breakfast and dinner (half board), a range of water sports activities, free use of hydro pool and steam room, sunrise and sunset daily yoga sessions, free non-motorized water sports such as kayaking, paddle boarding, snorkelling, and a 20% reduction on pre-booked luxury spa sessions.
Guests can upgrade their meal plan to full board (three meals a day) for 7 nights, or go all-inclusive (including beverages, according to Outrigger Konotta Maldives.
"Many single holidaymakers are working, widowed or single females. That's why we have chosen destinations such as the Maldives where you can indulge in well-earned rejuvenation to undo the stresses from your busy work life or challenges at home," adds Mark.
Established in 1991, Barefoot Traveller is a UK based independent tour operator with over 26 years of Expertise as a leading provider of tailor-made holidays to some of the world most exotic destinations.
Outrigger Konotta Maldives Resort is accessible via a 55-minute flight from Velana International Airport to Kaadedhdhoo Airport followed by a scenic 30-minute journey on a luxurious private speedboat. The resort boasts 29 Beach Pool Villas, 21 Ocean Pool Villas, two Lagoon Pool Villas and a masterful three-bedroom Grand Konotta Villa, offering guests a complete sense of privacy and intimate luxury.
A wide variety of sports, leisure and cultural activities are also available with entertainment for all ages and thrill levels. Diving, snorkelling, Jet Ski, wakeboarding, sea bob, parasailing, wave surfing and much more can be found at the water sports centre. In addition, cooking classes, massage lessons and fun experiences designed for younger guests are also available.
For more information about the offer, please visit barefoot-traveller.com.