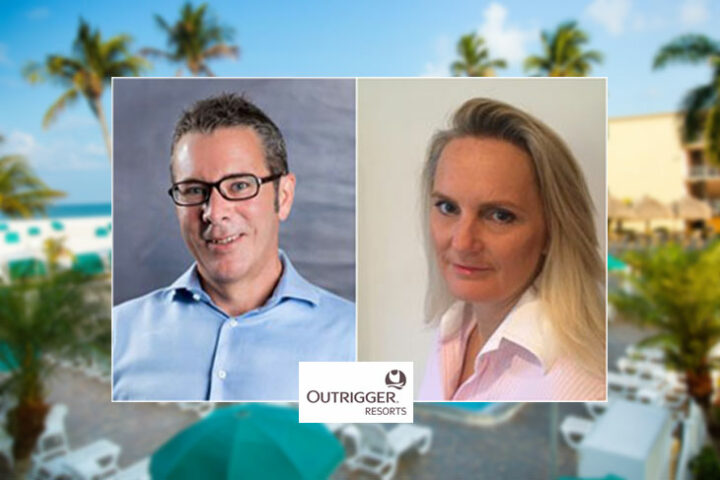 Outrigger Resorts appoints new UK sales and marketing representatives
Outrigger Resorts has enlisted UK-based PR firm Hills Balfour as its representative for sales, marketing and public relations support.
The premier beachfront resort company, with its main headquarters in Hawaii, U.S.A, and Asia Pacific office in Phuket, will work closely with three key personnel from Hills Balfour.
Andrea Hogg, account director of Hills Balfour, will be the key person for UK sales and marketing on behalf of Outrigger Resorts. She will be supported by Executive Director Julian Mills and Account Manager Freya Boucher on UK market PR activities for Outrigger Resorts.
"The UK is a very important market for Outrigger, especially for our recently acquired properties in Phuket and Koh Samui, Thailand, the Maldives and Mauritius," said Mark Simmons, Outrigger vice president of sales & marketing, Asia-Pacific.
"With Hills Balfour's extensive network of contacts and proven ability to leverage relationships, they will grow sales and marketing and show the UK trade that Outrigger Resorts is on a journey to become the premier beach front resort brand in the world."
"We are thrilled to have been appointed by Outrigger Resorts to undertake their sales and marketing solutions for the UK market. With such a diverse and exciting property portfolio across such a variety of international destinations, we are confident that our results-oriented approach will take the brand from strength to strength," said Amanda Hills, CEO of Hills Balfour.
Hills Balfour is one of the United Kingdom's leading travel representation and PR consultancy firms, providing a range of services from media relations to consumer marketing and social media.
Outrigger Enterprises Group is one of the largest and fastest growing privately-held leisure lodging, retail and hospitality companies operating in the Asia Pacific, Oceania and Indian Ocean regions.
Guided by more than 68 years of family leadership, Outrigger runs a highly-successful, multi-branded portfolio of hotels, condominiums and vacation resort properties, including Outrigger® Resorts, OHANA® Hotels and Resorts, Hawaii Vacation Condos by Outrigger®, Embassy Suites®, Holiday Inn®, Best Western®, Wyndham Vacation Ownership® and Hilton Grand Vacations™.
Outrigger operates, or has under development, 40 properties with approximately 9,000 rooms located in Hawaii, Guam, Fiji, Thailand, Mauritius, Maldives, Vietnam and China.