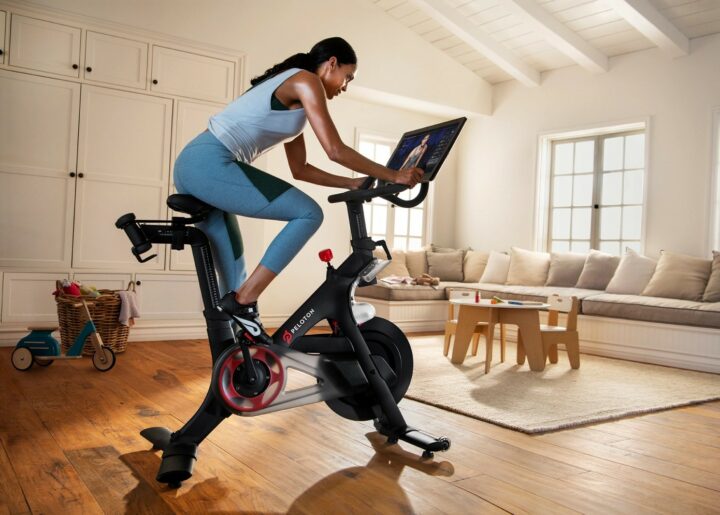 Peloton to acquire fitness equipment maker Precor
The leading interactive fitness platform Peloton has announced that it has entered into an agreement to acquire Precor, one of the largest global commercial fitness equipment providers, in a transaction valued at $420 million USD. With the acquisition, Peloton plans
to establish U.S. manufacturing capacity, boost research and development capabilities with Precor's highly-skilled team, and accelerate Peloton's penetration of the commercial market.
Precor President Rob Barker will become CEO, Precor and General Manager, Peloton Commercial, reporting to William Lynch, Peloton's President. Precor is a division of Finnish sporting goods company Amer Sports, which is owned by an investor consortium including ANTA Sports FountainVest Partners, Anamered Investments Inc. and Tencent Holdings Limited. The transaction is expected to close in early calendar year 2021.
About Peloton
Peloton is the leading interactive fitness platform, with a loyal community of more than 3.6 million Members. The company pioneered connected, technology-enabled fitness, and the streaming of immersive, instructor-led boutique classes for its Members anytime, anywhere. Peloton makes fitness entertaining, approachable, effective, and convenient, while fostering social connections that encourage its Members to be the best versions of themselves. An innovator at the nexus of fitness, technology, and media, Peloton has reinvented the fitness industry by developing a first-of-its-kind subscription platform that seamlessly combines the best equipment, proprietary networked software, and world-class streaming digital fitness and wellness content, creating a product that its Members love. The brand's immersive content is accessible through the Peloton Bike, Bike+, Tread, Tread+ and Peloton App, which allows access to a full slate of fitness classes across disciplines, on any iOS or Android device, Apple TV, Fire TV, Roku TVs, and Chromecast and Android TV.
Founded in 2012 and headquartered in New York City, Peloton has a growing number of retail showrooms across the U.S., UK, Canada and Germany.
About Precor
Precor, headquartered in Greater Seattle, WA, has been a pioneer in delivering fitness experiences for commercial customers and exercisers for more than 40 years. Precor serves more than 100 countries worldwide with offices in the Americas, EMEA, and APAC and operates two U.S.-based manufacturing locations. Precor products and services span across all major categories, including cardio, strength, functional fitness, group training, and connected solutions. In 2020, Precor reached the milestone of recording one billion workouts in its Preva® fitness cloud. That number represents more than 140,000 connected units in over 13,000 facilities. On average, Precor exercisers record more than 20 million minutes of workouts each day as recorded by the Precor digital platform Preva®. Precor segments include commercial clubs/facilities and the verticals of Hospitality, Multi-family Housing, Corporate, and Education.
Precor in the Maldives; represented by ProFitness
Precor is represented in the Maldives by ProFitness; founded in 2016 by Ibrahim Asneem Adam, and later joined by co-founder Aznym Adam.
While ProFitness started with only Precor fitness products, the company has now expanded to represent other international fitness equipment brands in the Maldives, with a major focus on the hospitality market.
Notable hotel projects undertaken by ProFitness in the Maldives – equipping hotel gyms with Precor equipment – include The Waldorf Astoria Maldives Ithaafushi and Radisson Blu Resort Maldives.
Precor is also the preferred brand by other leading hospitality brands including Banyan Tree, Hyatt and Pullman. Popular and prestigious Maldivian hospitality brands Baros, Milaidhoo and Kandima also have gyms equipped with Precor fitness equipment.
In 2018, Precor was a Silver Sponsor of the Hotelier Maldives GM Forum.
To contact ProFitness; email: sales@profitness.online or info@profitness.online