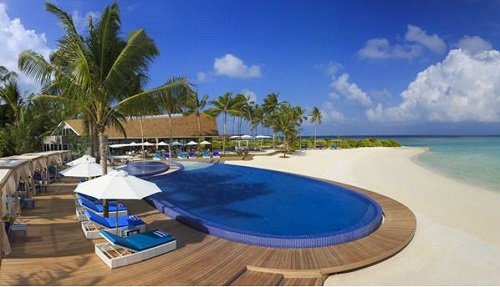 Per AQUUM announces opening of second island 'Play'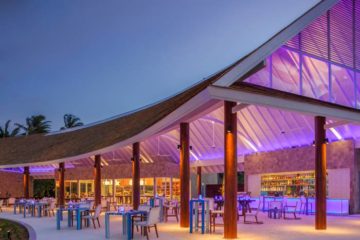 Niyama, a Per AQUUM resort located in Dhaalu atoll, has announced the opening of its second island 'Play.'
 Play is connected via bridge to Niyama's original island, 'Chill.'
 "With 48 new villas, Play offers fresh, ground-breaking concepts including Nest, the treetop dining experience and BLU, the laid-back beachfront restaurant, plus new facilities for every generation including the most exciting children's club in the Maldives," Per AQUUM revealed in a press release on February 17.
 BLU offers all-day family-style beachfront dining alongside a large infinity pool with a dedicated children's area. Its poolside ice cream parlour's menu features smoothies, sherbert, and crêpes, whilst poolside cabanas provide a private haven.
 Per AQUUM promises that the Nest restaurant is a unique dining concept for the Maldives. Nestled amongst Banyan trees, the restaurant's gourmet menu includes Asian specialities from Thai to Teppanyaki.
 "The innovative multi-level treehouse design provides spectacular locations from private pods suspended six metres above the ground to culinary theatrics in domed pavilions burrowed amongst the trees, all linked by wooden walkways adding a sense of adventure to the jungle experience," the press release stated.
 Play also features Explorers, a new children's club run by an internationally renowned operator. With qualified childcare professionals and local team members making up an exceptionally high ratio of carers to children, the Explorers club caters to children from 12 months to 12 years.
Niyama is the only resort in the Maldives offering a club for children under three years of age, Per AQUUM noted, adding that special facilities for younger children include a sleeping room for daytime siestas.
"Children will be split into four age groups with activities tailor-made to their abilities and interests," Per AQUUM explained.
"Theme days include Jungle Safari, Pirates & Princesses and Circus Fun as well as activities such as sandcastle building, salt dough making and 'bubble trouble'. Older children can enjoy their own space with activities such as football skills, beach cricket, tennis, snorkelling safaris and Master Chef Classes as well as expeditions to nearby islands. Highlights include water games, a climbing wall and a trampoline.  Budding thespians will have the time of their lives treading the boards at the club's own amphitheatre."
Niyama by Per AQUUM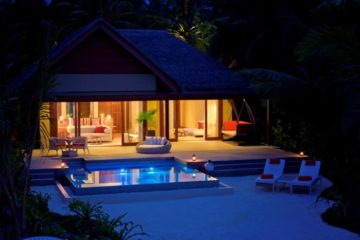 New accommodation options at Niyama include the one-bedroom Beach Pool Suites; the Beach Pool Suites with direct beach access and ocean views from bed as well as a 'family-sized' plunge pool; and the two-bedroom Family Beach Pavilion facing the lagoon.
 All the accommodation options come with Niyama's signature touches, including a personal Thakuru – butler service 'Maldivian-style' – 'Deli-In,' a refrigerator brimming with gourmet drinks and treats, including complimentary popcorn and ice cream, and an in-room entertainment system with LED TV, Bose 5.1 Surround System and a wide range of international and foreign language movies.
 The Niyama Resort is a 45-minute seaplane flight from the Male' international airport. Since opening its doors in 2012, Per AQUUM noted that the resort "quickly established a reputation for redefining the Maldives experience."
 The resort also boasts the world's first underwater music club.
 "The new facilities on Play complement the venues on Chill, including LIME Spa which promises to bring guests out of their shell with a range of cutting edge treatments. Dining options on Chill include Tribal, the innovative African dining experience, fine dining at Edge, which is only accessible by boat, and Subsix, the underwater playground."
 Per AQUUM is a globally renowned brand in the travel industry and operates the multi-award winning Huvafen Fushi Resort in the Maldives.
 In 2013, Bangkok-based Minor Hotel Group (MHG) acquired a 50% stake in Per AQUUM. MHG's portfolio includes more than 100 hotels, resorts and serviced suites under the Per AQUUM, Anantara, AVANI, Oaks, Elewana, Marriott, Four Seasons, St. Regis and Minor International brands.