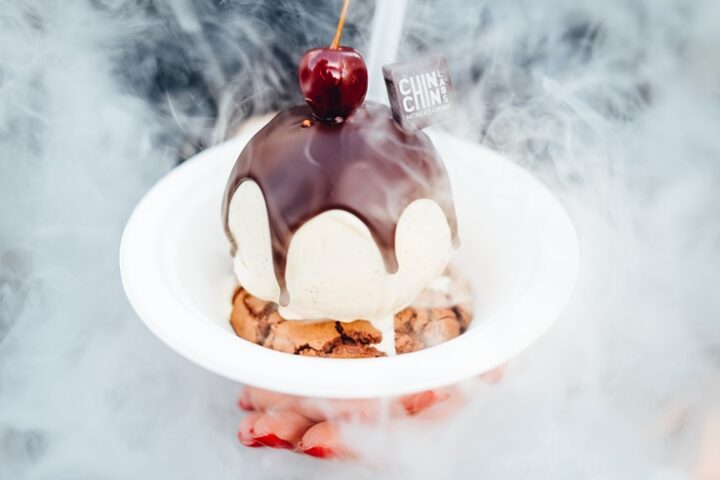 PER AQUUM Niyama to welcome pioneers of artisanal liquid nitrogen ice cream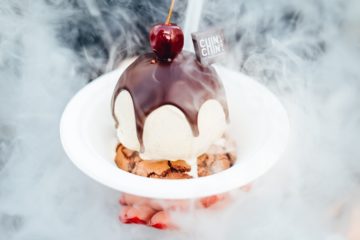 Chin Chin Labs, the pioneers of made-to-order artisanal liquid nitrogen ice cream, will be conjuring up culinary creations and haute cuisine ice cream at PER AQUUM Niyama from 16th to 21st March.
"Part of PER AQUUM's PULSE line-up for 2016, adults and mini VIPs alike will be put under the spell of the ice cream magicians, straight out of London's Camden Market, as they unveil exotic limited-time flavours at the pop-up parlour on the resort's new island, 'Play," the resort explained in a statement.
All of Chin Chin Labs' ice creams are made fresh to order. The company's exclusive flavours will feature ingredients from the resort chef's own herb garden, including roasted sweet coconut curry, mango and saffron, banana blossom and jasmine, and dairy-free options such as passionfruit and raw cacao nib.
Guests at the PER AQUUM Niyama will also have the opportunity to participate in a hands-on Nitro Workshops at BLU's Cooking School on 17th, 19th  and 21st March.
Chin Chin Labs' creations have been hailed as the 'Best ice cream parlour in England' by The Times and the 'Future of Ice Cream' by The Observer in the UK. The company has achieved a cult status amongst chefs, ice cream aficionados, and children from across the globe.
Since 2010, Chin Chin Labs has been creating artisanal ice creams to order, frozen with liquid nitrogen and billowing with clouds of 'ice' and pioneered liquid nitrogen ice cream as a retail concept. Liquid nitrogen is used at -190 degree celsius to freeze their handmade bases, which then boils away in a vapour cloud and creates fresh ice cream.
"The family fun does not stop with ice cream at PER AQUUM Niyama, known as Nature's Playground, where children can ditch their parents and join one of the tribes at Explorers, the only children's club in the Maldives to accept children as young as 12 months," the statement continued.
"The resort has established itself as one of the Maldives' leading destinations for gastronomic experiences – from the treehouse restaurant, Nest, to underwater dining at Subsix, or fine dining at Edge, 500m offshore, there is no chance guests will spoil their appetites despite the tempting lure of Chin Chin Labs' pop-up parlour."
Other fun-filled, family activities available at the resort include Turtle Quests, Dolphin Cruises, Coral Adoption, scuba courses for beginners, fun tubing and sailing.
"As they say, families that spa together, stay together.  PER AQUUM Niyama's LIME Spa family packages include Family SPArty, Mother & Princess, Daddy & Prince, the Family Massage Workshop and Family Yoga – the perfect antidote after indulging in Chin Chin Labs' sweet treats," the resort suggested.
PER AQUUM Niyama is inviting ice cream lovers to experience the magic of Chin Chin Labs in the Maldives. Guests can take advantage of the Extraordinary Maldives Getaway Offer with up to 35 per cent savings via www.peraquum.com/niyama.
For bookings made via peraquum.com, guests will enjoy a complimentary 60 minute massage for two during their stay.
Upcoming PULSE experiences include a special appearance in April by celebrated US Chef, Akira Back, the former professional snowboarder who specialises in Japanese cuisine with a Korean twist, and Nappa Dori, Indian artisans of leather, who will be holding masterclasses at PER AQUUM Huvafen Fushi in mid-2016.
For a taste of Chin Chin Labs and the PER AQUUM Life follow #PERAQUUMLife and #PULSEbyPAQ