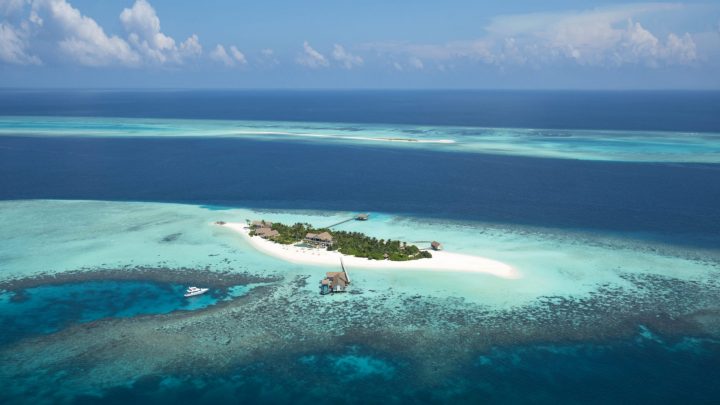 Private destination club Euconica launches in Maldives
Euconica, the Maldives' first Private Travel Destination Club, offers its members exclusive access to an immense portfolio of private jets, luxury yachts, resorts and private islands, as well as a plethora of uber luxury lifestyle experiences and unparalleled benefits that are not available to the general public.
An annual membership fee of US$ 5,000 presents members with access to high-quality concierge services provided by the local insiders, whose extensive knowledge and expertise about the Maldives' culture, customs and unique experiences ensure every trip is a memorable one. To maintain the top-notch service levels only, Euconica limits its new members to 75 per year only.
The membership benefits are:
Ultra-luxury travel and exclusive stay options across 130 private islands, resorts, residences, luxury yachts and private jets by over 50 brands worldwide including the top 1% with availability confirmation within 2-4 hours.
Pre-reservation of the whole trip, personalised VIP lifestyle experiences and curated itineraries with access to exclusive amenities, events and partners' reward programs and special offers.
100% eco-friendly stays featuring 120 trees being planted annually for every membership, which is enough to achieve a net zero carbon footprint on the Maldives' ecosystem by two travelling couples or a big family.
US$ 1 million basic liability insurance policy for up to 4 people per stay.
24/7 concierge services.
Flexibility with reservations and their duration, which always guarantees a positive stay experience, regardless of what happens.
Loyalty points that can be redeemed for stays at other resorts.
Meeting other like-minded travellers and making new friends.
Euconica is a modern nexus for creative professionals, nightlife aficionados, foodies and world travellers who are looking for a more collective and curated experience than those found in public spaces or via organisations of similar nature. The Club offers a unique combination of physical locations, world-class amenities and services, hyper-targeted programming of activities, that gives Euconica members a complete sense of privacy, freedom and tranquility to enjoy meaningful moments and intimate celebrations with their inner circle.
"We wanted to create an innovative luxury private member club offering benefits far beyond existing members clubs who we feel all offer now outdated experiences. We are dedicated to creating a destination club that not only inspires and guides you as a traveller but also ensures that your journey is environmentally friendly, hassle-free and fully covered. Whether you are travelling with family or friends, our goal is to provide you with 21st-century experiences that bring joy and guide you to adapt to a fast-changing world," explained Euconica Managing Director, Ibrahim As-ad.
For more information, please visit euconica.com  or email hello@euconica.com 
Photo courtesy Four Seasons Hotels & Resorts