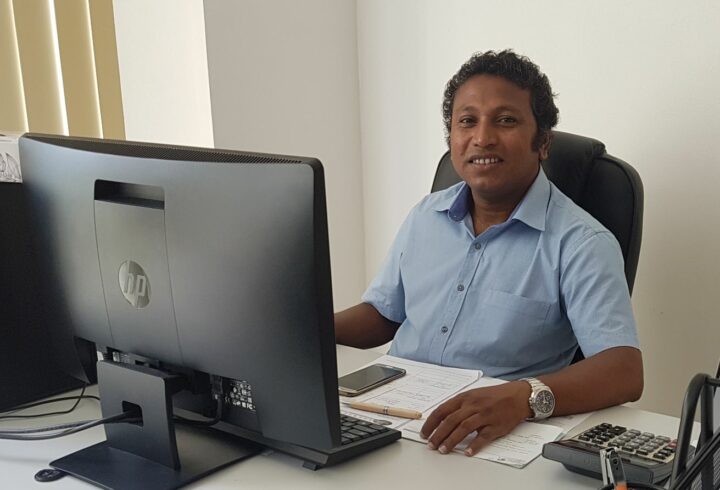 Purchasing Power: Ali Shareef, Purchasing Manager, Vakkaru Maldives
Hotelier Maldives speaks with Vakkaru Maldives' Purchasing Manager Ali Shareef about his take on the industry and his idea of an ideal supplier.
Hotelier Maldives: How long have you been in purchasing?
Ali Shareef: I've been working in purchasing since 2007, and I joined the team at Vakkaru Maldives in August 2017.
HM: What do you look for in a product?
AS: Sustainability is a key factor for us, especially in keeping with the ethos of our brand: is it a recycled product? Can it be recycled? Is there a plastic-free alternative, etc.? Does it look and feel natural, earthy yet elegant?
The price of a product is, of course, another factor, but an eco-friendly product is more important to us that the price. As the saying goes "you get what you pay for".
HM: What area of the hotel are you most proud of?
AS: I am proud of all areas of the resort, including the little things which make an impact on the guest experience. Everything we do and everything we procure for the resort is of the highest possible standards.
HM: Tell us about one of your most successful deals? 
AS: We recently signed a deal to acquire an 85-foot supply boat from a local builder. And as per our agreement, we have been provided with a vessel by the builder which we can use until our new boat is ready and operational.
In some cases, especially when something has to be made or built, suppliers often take longer than the agreed deadline to deliver the product. As such, this is a significant deal, as we will not be incurring any losses due to a possible delayed delivery of the new vessel.
HM: What does a supplier have to do to impress you?
AS: A supplier needs to be considerate and dedicated to their customers. When we make a request, we expect a tailor-made solution and not the standard catalogue. Suppliers need to consider what we're looking for and reply accordingly.
I also think it is important for suppliers to get back to us in a timely manner, and are flexible when it comes to timelines and other details. Packaging and delivery are also important. We recently made a purchase of a large number of menus, which were ill-packaged, and some could not be used. It is not a supplier we'll be keen to work with in the future.