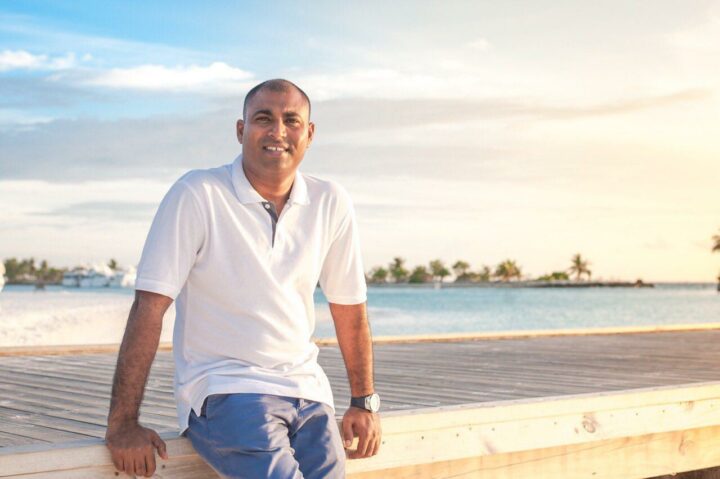 Qaisar Naseem named Group General Manager for Villa Hotels & Resorts
Qaisar Naseem has taken over as the Group General Manager of Villa Hotels & Resorts. Qaisar, who joined the hospitality industry two decades ago, had been serving as the General Manager of Paradise Island Resort & Spa since January 2010 prior to his new appointment.
"My perspective for the future will be analysing, designing, developing, delivering and evaluating all operational aspects of Villa Hotels & Resorts within the framework of the group's properties," says Qaisar, commenting on his new role.
"This includes bringing together an exceptional team to lead each operation to positive organisational culture change and building high performance backed by experience in corporate policy. I look forward to working with an exciting team to shape my future perspective within the group."
Qaisar Naseem, originally from Fuvahmulah City, began his career in the hospitality industry at Thudufushi as a receptionist. He joined Villa Hotels & Resorts a year later at the Royal Island Resort & Spa in Baa Atoll.
In Royal Island Resort, which was then under construction, Qaisar oversaw administration and the development work. He took over as the Assistant Manager when Royal Island Resort opened in 2001 and was soon promoted to the Acting Manager.
"I am privileged by the promotion and this affirms my beliefs that the company recognises my efforts and that of their other employees," Qaisar adds. "Villa enables workers like us to rise up and realise more about our potential. While many of today's companies drain their employees' energy, creativity, health and happiness, Villa strives to foster all that towards more positive paths."
After completing higher education in the field of hotel management in Malaysia, Qaisar took over the reins as the Resort Manager at Paradise Island Resort in 2010. He was promoted to the post of General Manager a year later and has since held the position.
When asked about his advice for those working in the hospitality industry, Qaisar says: "Whatever you do, do it with determination. Be passionate and committed to what you do, and nothing will stop you from climbing up the ladder."
Qaisar believes that discipline, commitment, taking initiative and hard work is behind his success in the hotel industry. His management philosophy revolves around teamwork and understanding the concerns of team players. Qaisar and his team are behind a number of accolades received by Paradise Island Resort; he was also named the Best General Manager in the Indian Ocean category at the World Luxury Hotel Awards 2015, and Tourism Personality of the Year 2017 at the MATATO Maldives Travel Awards.Editor's Note: Featured image courtesy of Ibrahim Asad