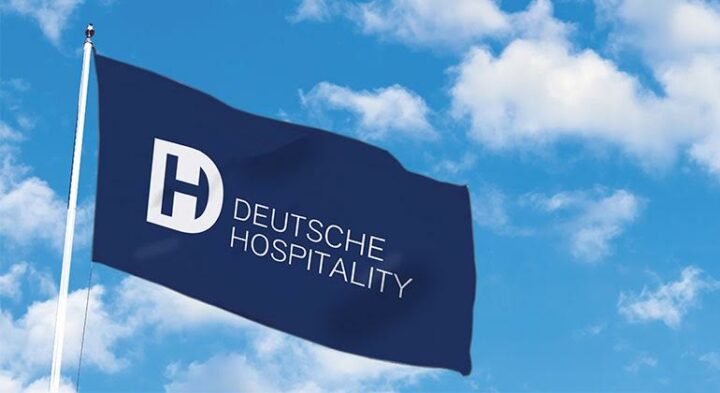 Germany's Steigenberger Hotel Group unveils rebrand
Germany's largest hospitality company, the Steigenberger Hotel Group has been rebranded as Deutsche Hospitality. The company unveiled its new name, logo and brand strategy at Expo Real in Munich yesterday.
Continuing Steigenberger's tradition of creating excellent hotels with renowned service, the newly christened Deutsche Hospitality is positioned to be the benchmark of German hospitality and industry innovation as the company expands into new territories around the globe.
"Deutsche Hospitality embodies a culmination of German precision and global vision," said Puneet Chhatwal, CEO of Steigenberger Hotels AG.
"To give up the name that a company has carried for over 85 years, and transition into something different, is a very big change. But change is the only constant, and I'm very proud to be a part of this journey, because I believe that the new name is far more powerful, far more global and far more attractive to investors, owners, stakeholders, shareholders, employees and everybody else in the company. The new brand is a vital lever that will unleash dynamism, help us to expand internationally and drive innovation."
Deutsche Hospitality's collection of hotel brands also includes the efficient IntercityHotel – with properties located in prime transportation hubs – and the funky, experience-led Jaz in the City, which will soon launch its newest property in Stuttgart.
Hospitality branding specialists QUO – who also developed Jaz in the City and refreshed IntercityHotel – formed Deutsche Hospitality's new brand architecture after a rigorous analysis of key assets, market trends and long-term business objectives.
"Combining the German word 'Deutsche' with the English word 'Hospitality', the company's new name was chosen to make it more accessible in foreign-language markets while retaining the company's pride in its rich history," QUO said in a press statement.
"By separating the name of the management company from that of its leading hotel brand – Steigenberger Hotels and Resorts – Deutsche Hospitality now has the flexibility to quickly broaden its portfolio of brands, services and properties."
According to QUO, the bold name and contemporary visual identity were inspired by a dynamic new brand culture, which emphasises innovation and a cosmopolitan approach to German hospitality.
"This brand culture acts as a foundation for Deutsche Hospitality's future plans, which include a wide range of inventive and engaging hospitality concepts," the company said.
QUO's CEO, David Keen, said, "It has been a pleasure to have worked so closely with the board and management team at Germany's largest hotel company on such a historic rebranding project.
"Deutsche Hospitality's new brand architecture gives them a strong base from which they can pursue future growth, and the new name positions them as the country's preeminent provider of hospitality excellence. I am exceedingly proud of the tremendous work we have done together, and offer my most heartfelt congratulations to everybody at Deutsche Hospitality."