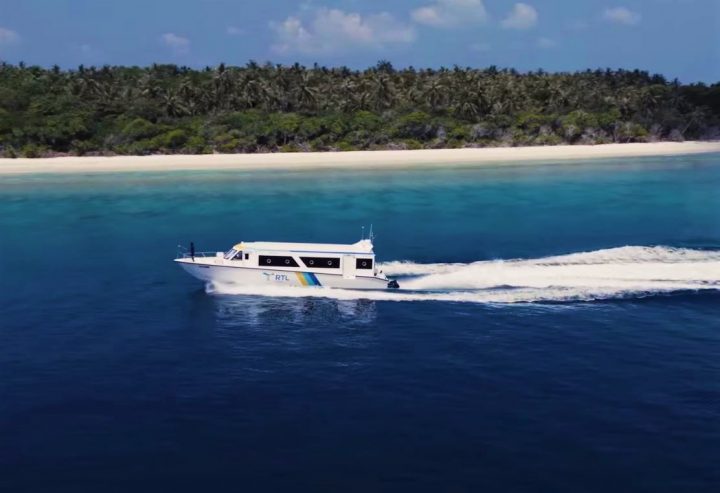 'Raajje Transport Link' to Connect Maldives Through High Speed Ferry
Maldives Transport and Contracting Company (MTCC) has announced the inauguration of 'Raajje Transport Link' (RTL) under the government's initiative 'Integrated National Public Ferry Network'. Service officially commences from 12 June 2022 and tickets can now be booked online per a pre-set schedule.
Announced in 2021 and spearheaded by the Ministry of National Planning, Housing and Infrastructure; RTL was conceived to be delivered to the public over three phases by MTCC. Phase One connects the islands of Haa Alif, Haa Dhaalu and Shaviyani atolls within Zone One. Phase Two connects the islands of Noonu, Raa, Baa and Lhaviyani atolls within Zone Two, the islands of Gaafu Alif and Gaafu Dhaalu atolls within Zone Five and the cities of Fuvahmulah and Addu within Zone Six. Phase Three connects the islands of Kaafu, Alif Alif, Alif Dhaalu and Vaavu atolls within Zone Three and the islands of Meemu, Faafu, Dhaalu, Thaa and Laamu atolls within Zone Four.
The project initially began from 2 May 2022 in Haa Dhaalu Atoll, where MTCC began services of the Transport Link free of charge with the aim of acquainting locals. The company also held a familiarization programme in Haa Alifu Atoll from 6th to 9th June.
The ferry boats were designed for ease of access and comfort with each vessel having the capacity to carry fifty passengers at time. According to MTCC, the ferries feature airline style seats; designated seating for wheelchair passengers; and securable mechanism for medical stretchers.
Children below the age of three and people with special needs registered under NSPA enjoy the service free of charge. Tickets can be purchased through the website and the RTL Travel App available for android and IOS.
Featured Image: Government of Maldives on Facebook