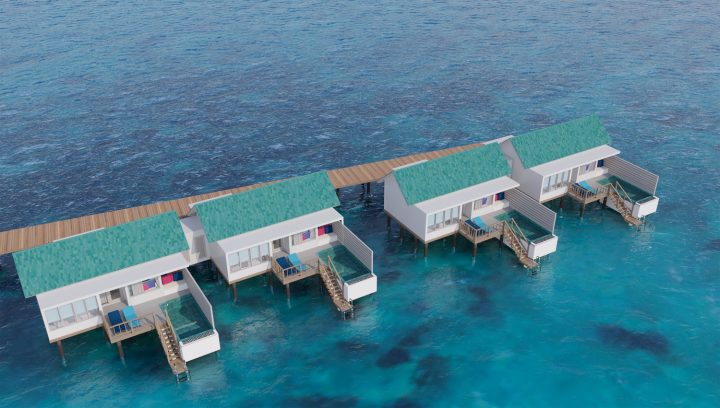 Recruitment open day scheduled for OBLU NATURE Helengeli before Dec reopening
OBLU NATURE Helengeli by Sentido, set to reopen in December with a new look and a new concept, has announced a recruitment open day in Male.
The resort is looking for candidates who are passionate and motivated to join its opening team. The resort will hold a walk-in interview on November 10 at Maagiri Hotel. The interview will be conducted in two slots: from 11am to 1pm, and from 2-4pm.
Candidates who are interested in applying for the resort's various positions should bring their updated CV, passport copy, and police report. The resort offers attractive benefits and incentives for its employees, such as accommodation, meals, transportation, and medical insurance.
OBLU NATURE Helengeli by Sentido is part of the Atmosphere Core group, which operates several resorts in the Maldives and is expanding to several South Asian destinations.
Atmosphere Core is collaborating with Sentido, a hospitality brand under DER Touristik, to undertake a comprehensive renovation of their resort, OBLU NATURE Helengeli by Sentido. The four-star resort temporarily closed in May for extensive renovations and is set to reopen in December.
The renovation will emphasise its natural surroundings, catering to nature enthusiasts and divers. New additions include 37 Water Villas and a Two-Bedroom Water Suite with private pools and overwater decks. The resort will expand its existing 117 villas and suites to a total of 153 accommodations across seven categories, including 20 Family Beach Pool Villas.
The dining experience will also see upgrades, with a new progressive Indian restaurant and enhancements to the 'Just Grill' culinary concept, incorporating an 'Italian Twist.' Additionally, the all-day restaurant will be revamped with live counters and an overwater bar.
The resort's main bar will be transformed into a vibrant hangout spot, and there will be improvements to the family pool and an expanded deck area. A new kids' club will offer nature-based educational programs, and the spa will be upgraded with new salon facilities. An overwater gym and La Promenade with a boutique will further enhance the island experience.
This collaboration aims to infuse Sentido's signature luxury elements with the unique tropical environment of OBLU NATURE Helengeli, creating a nature-oriented retreat in the Maldives.