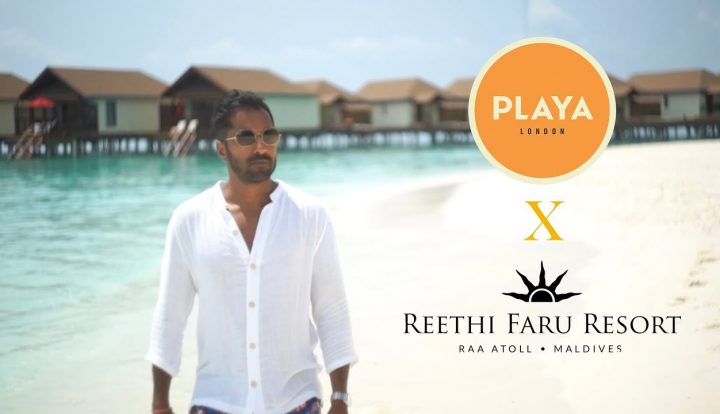 Reethi Faru Resort Partners with Organic Clothing Brand Playa London
Reethi Faru Resort has launched 'Reethi Shirt' in collaboration with the organic clothing brand Playa London.
Based in London, UK, Playa London designs shirts that are socially responsible in every way throughout the production line and are tailored as per a location's culture and climate. Their shirts are produced for destinations such as Bali, Maldives, the Mediterranean and the UK. Both Reethi Faru and Playa London are known for its sustainability efforts.
The Reethi Shirt is made of thin and white organic peshtemal cotton and sustainably sourced oak buttons, with a grandad collar and ¾ length Playa sleeves. Its classic fit design and lightweight fabric perfectly suit the warm climate and summer vibes to be worn in the Maldives. The shirt is now available in five sizes on Playa London website.