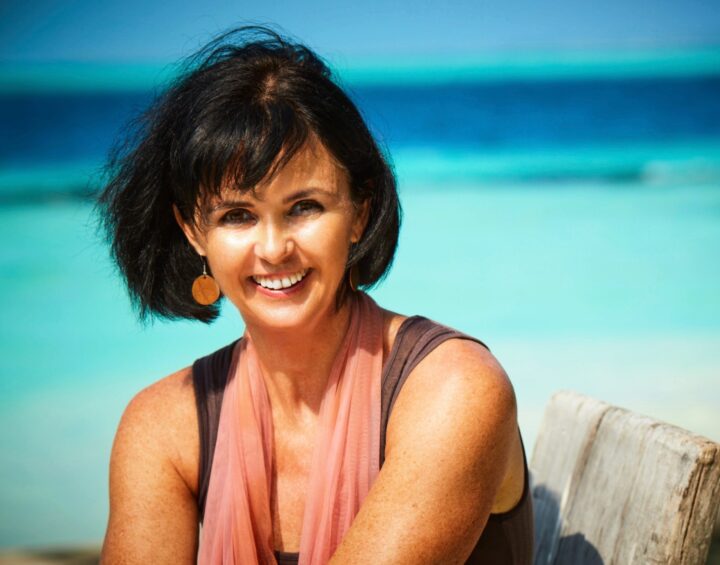 Renate Hermes, Group Spa Director/Co-Owner of Duniye Spas
Renate Hermes is Group Spa Director and Co-Owner of Duniye Spas, a company founded in 2002 by a group of international hotel owners. With spas at ten locations in the Maldives, Duniye Spas is currently one of the leading spa management and consultancy companies here in the Maldives.
Originally from Germany, Renate joined Duniye Spas in 2004. Renate has worked in the international health, spa and wellness industry for more than 20 years, and has setup and managed award winning resort spas and wellness centres at destinations such as Turkey, Indonesia, Sri Lanka and the Seychelles in addition to the Maldives.
Hotelier Maldives sat down with Renate to find out more about her inspirations, observations and experiences regarding the spa and wellness business, especially here in the Maldives.
HM: You have been in the wellness industry for a long time, what was your initial inspiration?
RH: From a very early age in my life I was drawn to be very active, engaged and practiced a lot of different type of sports/dance disciplines and was health oriented; I always had a special connection with nature and enjoyed being out in the woods, climbing trees (to the dislike of my parents), sit up there and listen to the sounds of nature.
When I look back at my school days, from primary school onwards the class that I was excelling at was sports & exercise physiology and this was consistent even through to my A-levels. So I felt a natural calling to further explore the field of bodywork and therapy, fitness & movement and its contribution to healthy and holistic living.
I guess this is what my life is about to inspire others to lead a balanced, healthy and joyful life. Throughout my university years I was blessed to have met great teachers and mentors along the path who encouraged me on that aspiration. I always appreciated and deeply enjoyed educating, teaching and coaching in the different areas of my field; particular teaching/coaching different audiences on how to embark on a path of health and wellness and to find quality and happiness in their life. So maybe I was born with this mission?
HM: Could you tell us a little bit about Duniye Spas, the early days and how it has evolved over the years?
RH: When I came here in 2004, Duniye Spas was just 2 years old and in its early infant stages. Some spas were already set up and my first impression was 'oh it's a beautiful company, beautiful locations, beautiful spas, but there's so much more to do in terms of customer awareness and customer services.'
I think I came here with a vision of "holistic wellness & customer service" and I wanted to go beyond the traditional concept of spa. Of course you need your core program which are the treatments that you offer, but I think the areas in which we really evolved is a holistic approach to service quality delivery, a personalized caring approach to our guests and the establishment of an unique and solid corporate culture which connects our team on a deeper level throughout our multiple locations.
And yes, there is so much more to do in terms of holistic wellness, which is an on-going implementation process. An extensive and unique training program is the foundation of all that; we spend a lot of time and effort with our training programs. In this industry your team members are your biggest assets.
HM: What's the most important factor that you consider when operating a spa, especially in partnership with hotels and resorts?
RH: For me what's really important is "Partnership". That's number one. It's very important that you work towards one common vision. I think Spa Operator and Resort could enter into more open dialogs and conversations how to develop this common vision, defining the USP of the spa and wellness offering and develop mutual marketing strategies to market the spa & wellness aspect to the international audience. We all have the same goal to run a profitable business.
I believe a new way of working together must evolve as times are becoming tougher, the market dynamics have changed and the competition increased.HM: What role does a spa play in the marketability of a property and bringing return guests?
RH: Now every new resort has a spa. You can say it's a necessity. But it should move from necessity to USP.  And I do believe that a spa can play a significant role through a well thought out concept that is consistently marketed to the audience, to the different target markets. Maldives is known as a dive, honeymoon, couples destination, but it can also move towards becoming a wellness destination because there is so much opportunity for that. Bali is since long time known, as spa destination so is Thailand; Sri Lanka is known for Ayurveda, but for the Maldives I think there's still a lack of wellness awareness.
HM: What are the challenges of running spas especially in the Maldives, and how does the Maldives compare with the destinations you've worked at before?
RH: If you compare Maldives to for example Seychelles, Bali or Turkey, I think it's effective and profitable to run, though things a have changed a bit over the years as we know. From an administrative and organisational point of view, I am not saying that it's always easy, but things get handled very effectively (compared to other destination). The challenge could lie in logistics. In terms of spa supplies not much is locally available and if so, the price point can be an issue. As said earlier I would wish that marketing campaigns would far more include the wellness element of the Maldivian holiday experience.
HM: Could you describe some of the main trends you've observed over the years?
RH: Customers are more educated. They know what they want. They simply expect that there is a good spa, and just good is not good enough anymore. The expectations are high and price sensitivity has increased. I think on all levels (Owners, GM's, Tour Operators etc..) is a slow, but evident shift toward the acceptance that wellness/spa/health are evolving to be critical important aspects of the Maldivian holiday experience. Studies show that especially Millenials are viewing the spa as part of their holiday experience and people are increasingly going to the spa to de-stress, re-connect, to become more mindful and to find a break; a sense and need to be inspired, to be touched and cared for defines a fundamental motivation why wellness and spa offerings are so important.
HM: What kind of changes do you anticipate for the future?
RH: I see different trends. On one hand I definitely see an increase in mindfulness, general awareness, holistic living and having a holiday experience that's wellness and health related. There is also an increasing demand for "digital –detox", 'emotional-detox" and to address the effects of burnouts. Customers moving towards an experience that provides value and gives them something they can take back home. It could be a newly learned skill, it could be an awakening insight, it could be an 'a-ha' moment, which is important for a lot of people. And of course there is an embrace of a more natural, authentic lifestyle; being eco-friendly and having an environmental consciousness becomes the new norm.
I also think there is a significant shift toward high quality natural products. Consumers are rightly far more critical and watch what they put onto their skin, where the products come from and how they are produced.  On the other hand there is also a trend towards quick fix, quick result driven procedures and treatments that are performed in medical spas. I personally don't see it as a trend for the Maldives in the Island Resort settings, but could be linked to the topic of medical/beauty tourism in connection with hospitals (as it is happening in Malaysia or Thailand).
HM: Since we've reached the end of our interview, is there anything you want to add?
RH: I think for us spa operators it is very important to understand our responsibility we have in terms of developing ethical, authentic and true spa and wellness experiences, which give real value to the customers; and then to market this in effective and transparent ways together with our resort partners.
Thank you for the opportunity to share these thoughts with you.