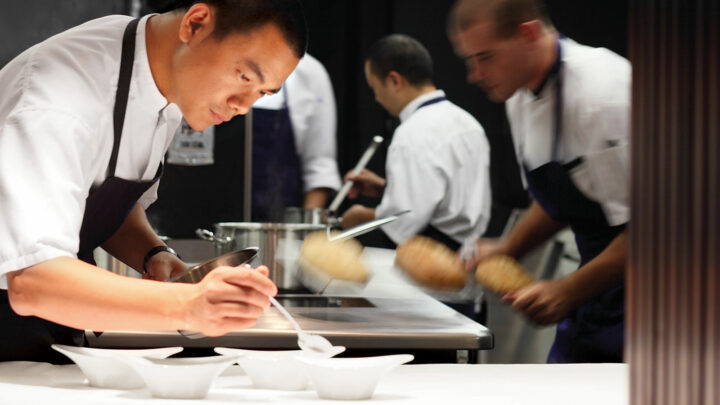 Renowned Chef Andre Chiang to visit Kurumba Maldives
Renowned Chef Andre Chiang from the famed Restaurant Andre in Singapore is set to visit Kurumba Maldives this August.
As part of his World Octaphilosophy Tour, Chef Andre Chiang will be at Kurumba Maldives from 14th to 16th August 2016, at the waterside Thila restaurant, to offer an exclusive menu for guests.
The concept of Chef Andre's Octaphilosophy revolves around a multi-course cuisine, with no starters or main courses; all dishes are regarded as equally important.
The experience will be centered on eight elements of gastronomy that inspire Chef Andre Chiang: salt, texture, memory, pure, terroir, south, artisan and unique. Dishes are highly seasonal with a Southern-French influence and combined with the technical precision of the Asian gastronomy.
Glen Cooper, Executive Chef of Kurumba Maldives said: "Kurumba Maldives is very excited to welcome Chef Andre Chiang and his team for this truly innovative and unique experience. Aside from the variety of restaurants available in our resort, we always look at special and memorable collaborations that result in something simply amazing and out of the ordinary for our guests."
This unique culinary event will also include a cooking demonstration on 16 August. Limited space is available. Interested guests are requested to contact the resort to make bookings prior to this date.
Restaurant Andre's most recent accolades include:
Asia's 50 Best Restaurants 2016 – Restaurant ANDRE #3 Best Restaurant in Singapore
World's 50 Best Restaurants 2016 – Restaurant ANDRE #32