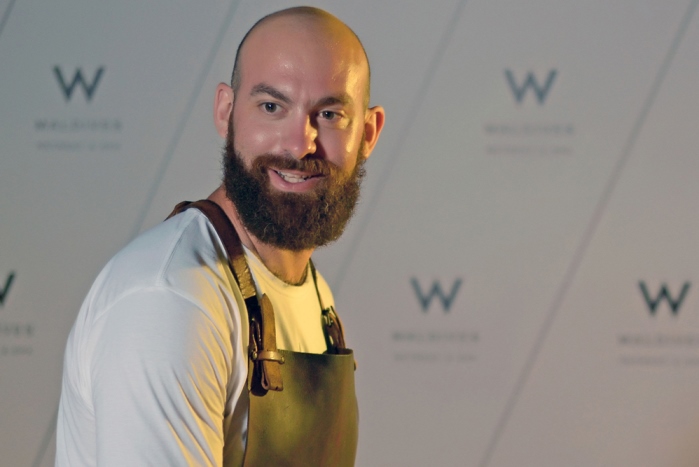 Renowned chef Dave Pynt to host 'Foodie's Paradise' at W Maldives
Dave Pynt, the owner and Head Chef of Burnt Ends, is returning to W Retreat & Spa – Maldives to host 'Foodie's Paradise,' a series of exclusive culinary events. Pynt will serve as a Guest Chef and Barbecue Ambassador from April 21-23.
"While on the retreat's luxury playground, the renowned Chef will also train the W talents in preparation and presentation methods of barbecue dishes and will sparkle his passion for playing with fire," the resort said in a statement.
"During his stay, Pynt will present his standout signature dishes at FISH, the overwater signature seafood restaurant, and FIRE, the al fresco barbecue venue offering dishes from charcoal grill, tandoor oven and spit roaster. The menu highlights include Smoked Quail Eggs and Caviar, Jamaican Chicken, Pork Cheeks, Dry Aged Striploin with Lobster Hollandaise, and Kingfish Head Kebab."
Originally from Perth in Australia, Dave Pynt comes from a heavy weight culinary background, staging and working under legends such as Tetsuya Wakuda (Tetsuya's and Waku Ghin), Rene Redzepi (Noma), Victor Arguinzoniz (Asador Etxebarri), Nuno Mendes (Viajante and The Loft Project) and Fergus Henderson (St John and St John Bread and Wine) to name a few.
Pynt's famous restaurant Burnt Ends in Singapore was featured among Asia's 50 Best Restaurants by the Diners Club®. The list is created by the Diners Club® Asia's 50 Best Restaurants Academy, an influential group of over 300 leaders in the restaurant industry across Asia, each selected for their expert opinion of Asia's restaurant scene.
Epicurean at every turn, W Retreat & Spa – Maldives boasts an overwater signature restaurant FISH; all-day dining venue KITCHEN; BBQ restaurant FISH; sunset and pool bar WET; and 15BELOW, the only underground nightclub in the Maldives, located 15-steps below the island's surface, offering more than 90 varieties of vodka and glowing cocktails.
W Retreat & Spa – Maldives has also launched two online packages to unveil Dave Pynt's visit to the island. These include 3 night accommodation for two and an exclusive access to all three events curated by the Guest Chef. For more information, please visit http://www.wretreatmaldives.com/en/burntends