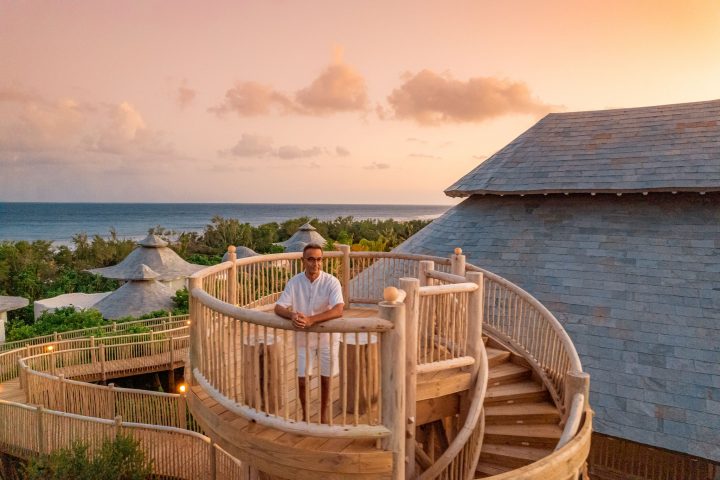 Resort News Weekly Roundup
Soneva Launches New Wellness Concept, Soneva Soul
Soneva has launched Soneva Soul, a new wellness brand that combines thousands of years of ancient healing with modern science and medicine to reconnect mind, body and soul.
"Wellness permeates all that we do at Soneva: our sustainable, barefoot philosophy that reconnects our guests to the earth; our life-affirming natural locations; our delicious yet health-focused cuisine; and our life-changing guest experiences," says Sonu Shivdasani, CEO and Co-Founder of Soneva.
"Soneva Soul is the culmination of everything we have learned since we launched our spa at Soneva Fushi in 1995, the very first resort spa in the Maldives. Much like Soneva, at Soneva Soul we are pioneering an approach that combines apparent opposites to offer our guests a transformative and personalised wellbeing experience."
Offering each guest a personalised pathway to health, happiness and fulfilment, Soneva Soul will encompass resort spas; movement, sleep, yoga and meditation programmes; wellness and lifestyle products; a global network of acclaimed wellness specialists; and innovative, regenerative modalities and medical services. As the brand grows, it will tailor integrated care plans guided by the principle of 'lifestyle evolution', helping guests realise their utmost potential and achieve their long-term wellness goals.
Soneva Soul is operational at Soneva Jani and Soneva Fushi in Maldives and Soneva Kiri in Thailand. View the spa menus here and the factsheet here.
W Maldives Support's Maalhos School's Digitalization Programme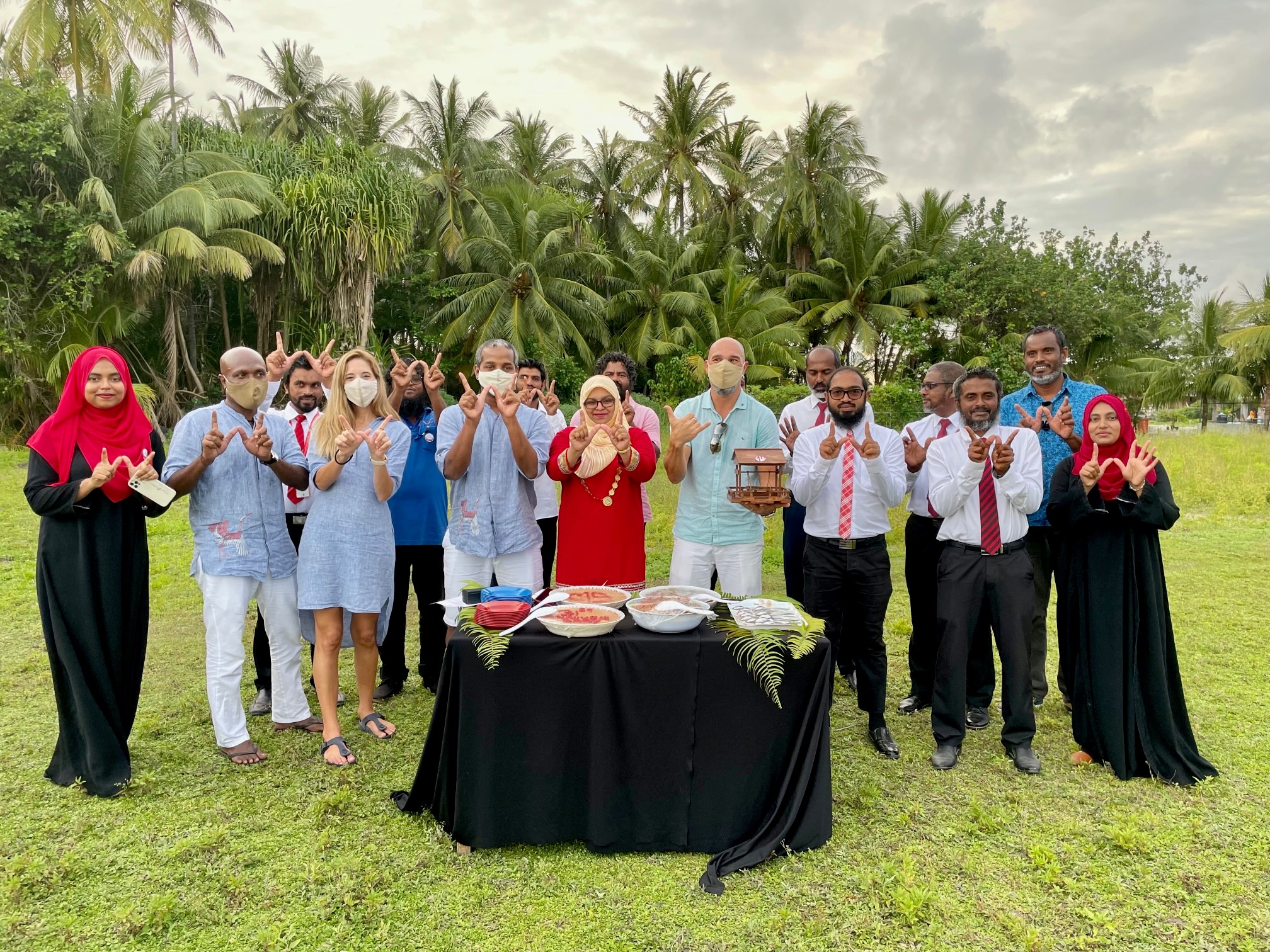 The W Maldives team took part in AA. Maalhos School's 31st anniversary celebrations on 24th November 2021. The school has taken on two important projects recently – the implementation of an open air library and the digitalization programme, which involves installation of smart TV's in the class rooms to enhance the learning experience. W Maldives contributed towards the initiative by donating a 55-inch TV to the school.
General Manager Idu Ribeiro said, "I'm thrilled to represent the W Maldives Team in supporting our community. The two projects at Maalhos School will definitely give the students an opportunity to enhance their learning experiences and I congratulate Principal Fathimath Shimana for this fabulous initiative as well as all the faculty and students on their milestone 31st Anniversary.
"Serving our community is a key priority and one of the most beautiful things we do at Marriott International. With limitations and restrictions over the past few months, visiting our local communities has been difficult. I am happy that we are moving forth and wish that 2022 will be a great year where we will be able to work closely with our neighboring islands and support them in many more initiatives. Thank you to all the parents, teachers and students for the warm welcome and opportunity to support such beautiful cause."
DJ Emirali to Perform at Sun Island Resort and Paradise Island Resort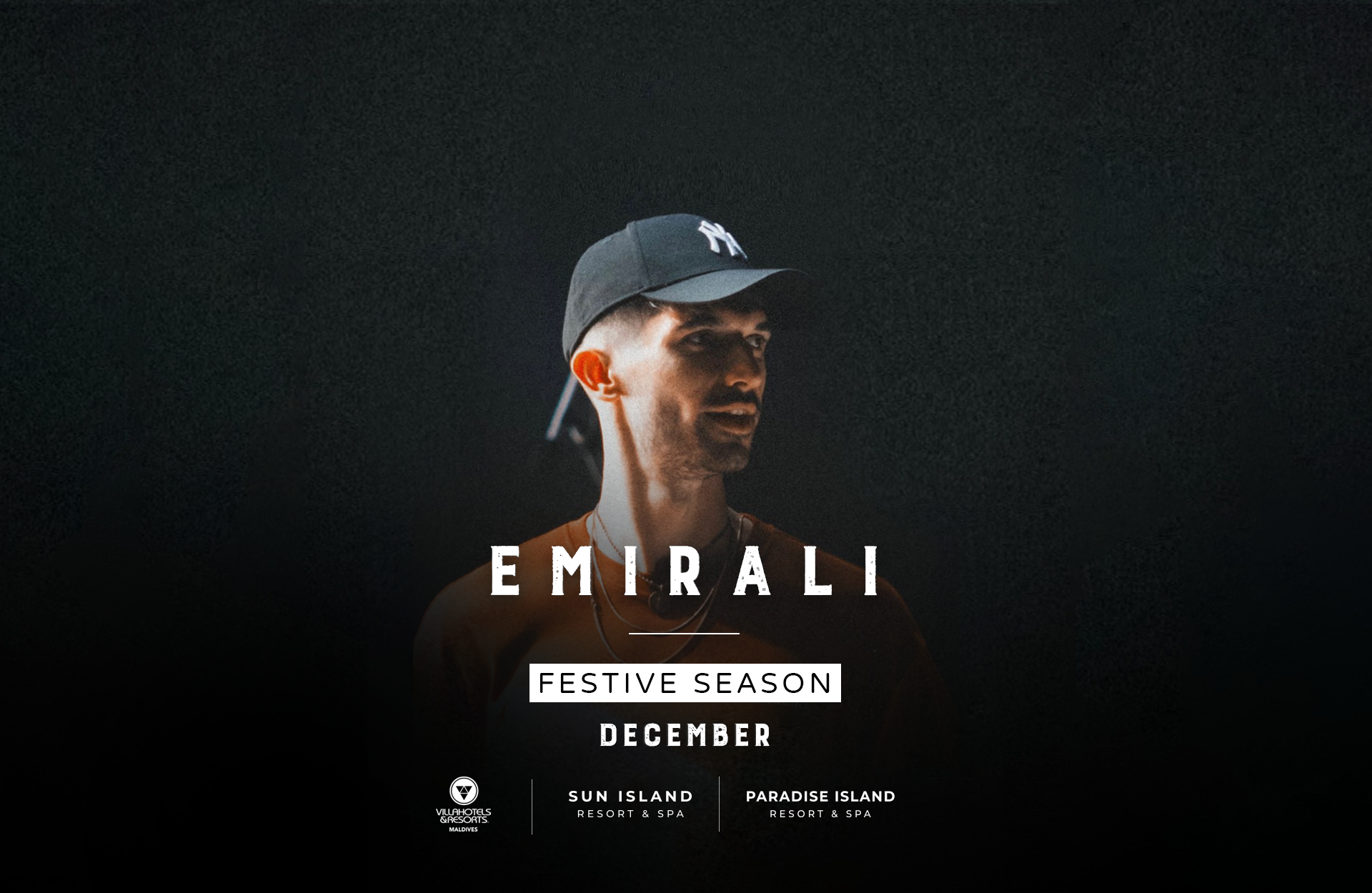 This Festive season, DJ Emirali will be performing as part of an electric line up of celebrations at Sun Island Resort & Spa during Christmas and Paradise Island Resort & Spa on New Year's night.
Istanbul-based music director and DJ, Emirali is best known for his electric mix of hip hop, funk jazz and soul. Introducing his inspiring high dose of energy and good vibes to the Maldives for the very first time, DJ Emirali is brining street music to the tropical white shores.
Fushifaru Maldives Unveils New Two-bedroom Villas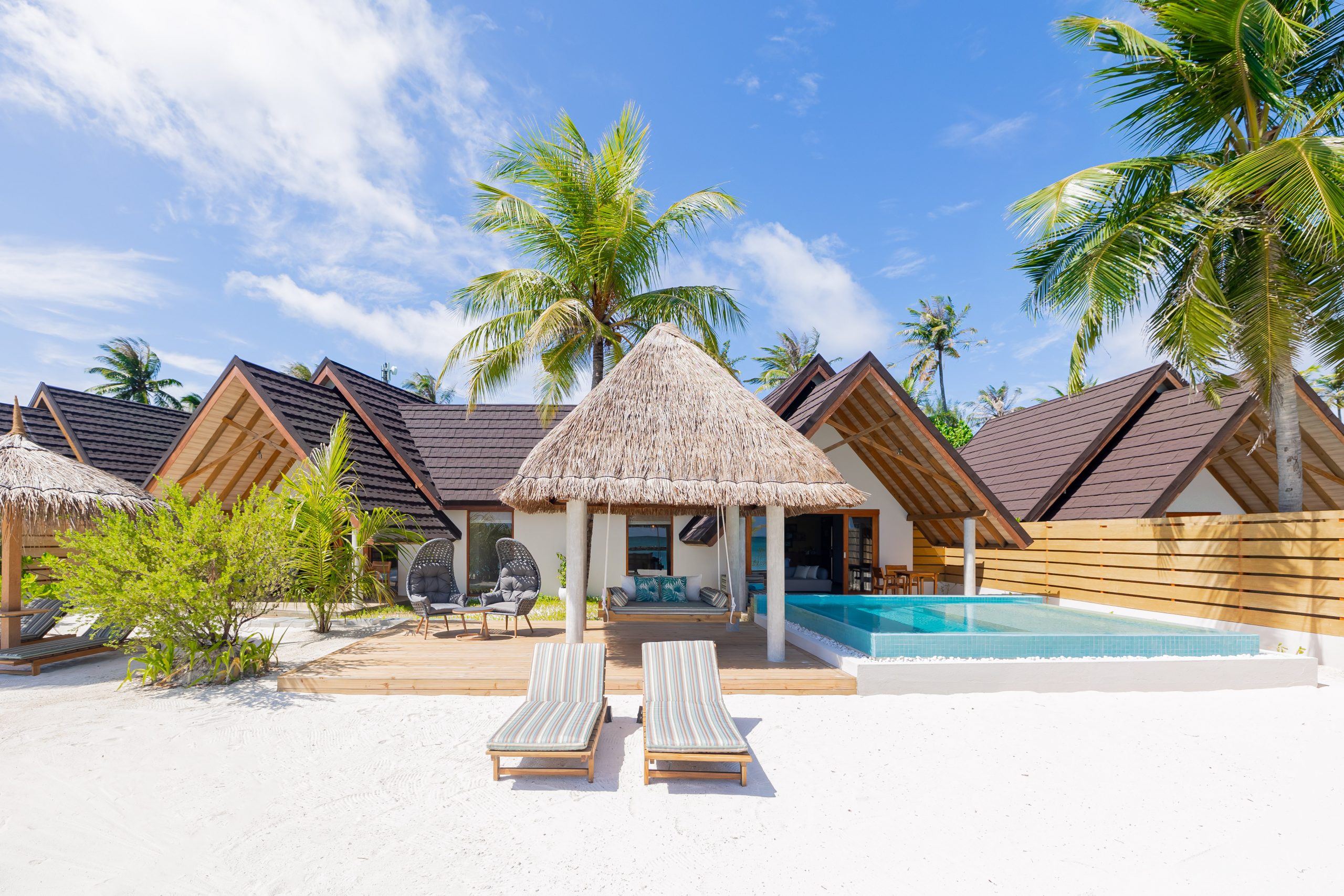 Fushifaru Maldives has revealed the resort's new Beach Duplex Villas and a Premium Beach Duplex Villa, both located on the eastern side of the island with unmatched view of the sunrise. The villas have been carefully positioned to provide maximum privacy and offer guests the chance to be enchanted by the beauty of the Maldivian flora and fauna in the privacy of their own villa.
The sprawling two-bedroom Premium Beach Duplex and Beach Duplex Villas are connected by a lavish living room, and the seamlessly fusing tropical outdoor setting allows guests to relax, sip cocktails on the private wooded deck, take a plunge in the private pool or simply laze on the terrace while soaking up the sunshine. Ideal for families and group of friends, these spacious beachfront villas can accommodate up to six adults or four adults and four children aged up to twelve years.
Further, the unique family retreat, Premium Beach Duplex Villa exudes tasteful contemporary decor with Maldivian accents and offers a private gated entrance, outdoor bathrooms, beach Sala with a swing and a living area complete with wine cellar and decadent amenities.
LUX* South Ari Atoll Resort & Villas Presents 'Once in a Lifetime' Festive Programme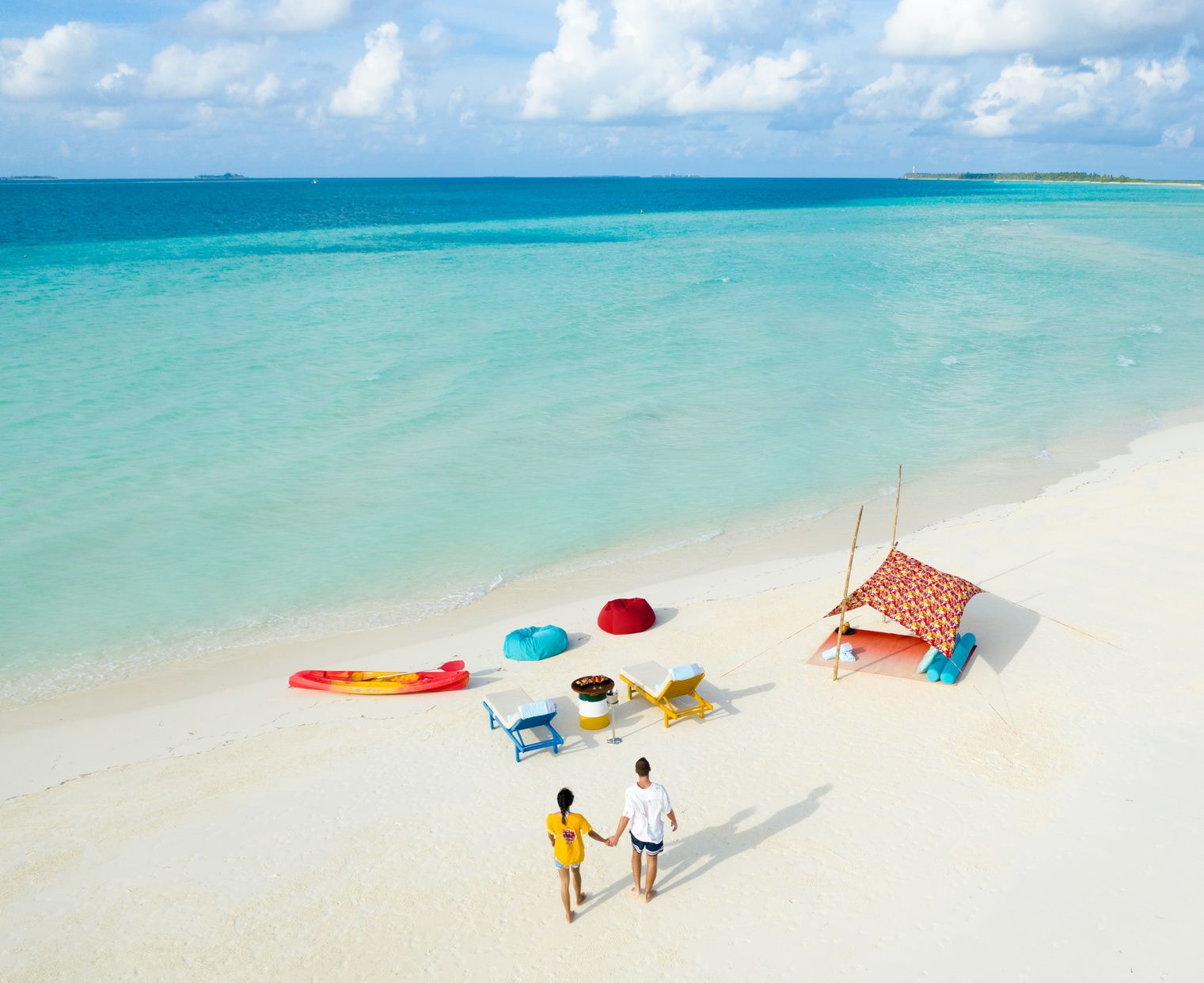 LUX* South Ari Atoll Resort & Villas has announced its festive programme, which includes an exciting Moulin Rouge-theme New Year's Eve Countdown. From 22 December 2021 to 7 January 2022, the 'Once in a lifetime' programme captures the soul of the Indian Ocean with activities and events that highlight the rich art, culture and heritage.
Guests can enjoy painting workshops led by talented Maldivian artists and bring home their own ocean-themed creations, as well as sail away on the Last Sunset Cruise of the Year on a traditional Maldivian Dhoni Boat. The Christmas Tree Lighting ceremony is followed by an extraordinary feast of flavours across the resort's eight restaurants and five bars. From special themed dinners starting with a traditional Maldivian night with a modern twist, fresh Italian produce at the Taste of Italy event, Asian favourites along the Spice Route as well as a delectable assortment of seafood and fish, the options are endless.
General Manager Patrice Aira said, "This year has made us realise the value of celebrating the little joys of life and togetherness. Our Once in a Lifetime festive programme ensures that there's something for everyone — couples, families, singles, and the little travellers. Our promise — good vibes guaranteed.
"To mark the occasion of LUX* Resorts & Hotels' tenth Anniversary, and the celebration of 50th Anniversary of the Maldivian Tourism, we are proud to introduce the Coral Adoption programme, where our guests can play a part in helping to restore damaged and degraded reef around the island by adopting a coral frame and planting it on our reef."
For more information or to make a reservation, visit www.luxresort.com, email stay@luxmaldivesresort.com or call +960 668 0901.
Featured Image: Soneva Jani