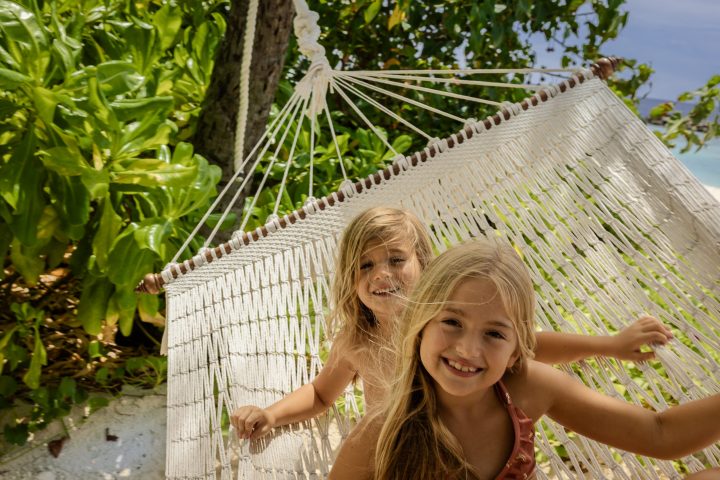 Resort News Weekly Roundup
Easter Celebrations at The Nautilus Maldives
This Easter, The Nautilus has curated activities for young and old alike to suit every taste and every requirement. Spectacular culinary offerings include blind champagne tasting at Zeytoun, a sake masterclass hosted by Executive Chef and sake master Michael Pataran, and inquisitive Nautilus guests can learn to make chocolate like a pro or master the art of tea preparation and appreciation.
Further, families can bond over joyful activities such as a dolphin cruise, coral reef planting and learning about the rich underwater world from the resident marine biologist. They may also enjoy private Easter afternoon tea anywhere in the resort and beyond, take a Maldivian cooking class with Chef Nalaka, play beach games, race on kayaks, and go on a fun-filled snorkelling scavenger hunt.
The Young Wonderers team of child care professionals has designed a creative Easter programme. Amongst the many inspiring types of play and discovery are educational nature walks, Maldivian palm leaf origami, bunny gymnastics, carrot hunting, Easter bracelet making, bunny tattoo making, and movie parties. A children's pool party and mini-Olympic beach games are also on the agenda.
On Easter Sunday, guests can look forward to a floating Easter breakfast to enjoy in their private pools, an Easter egg hunt, a bonfire on the beach at sundown where everyone can sing and dance to the beat of live Maldivian boduberu, a special yoga session to herald fresh, new beginnings, and an adrenaline-packed SUP race.
Check out the full programme here
The Red Mat at Hard Rock Hotel Maldives to Welcome José Aldo and Leo Santos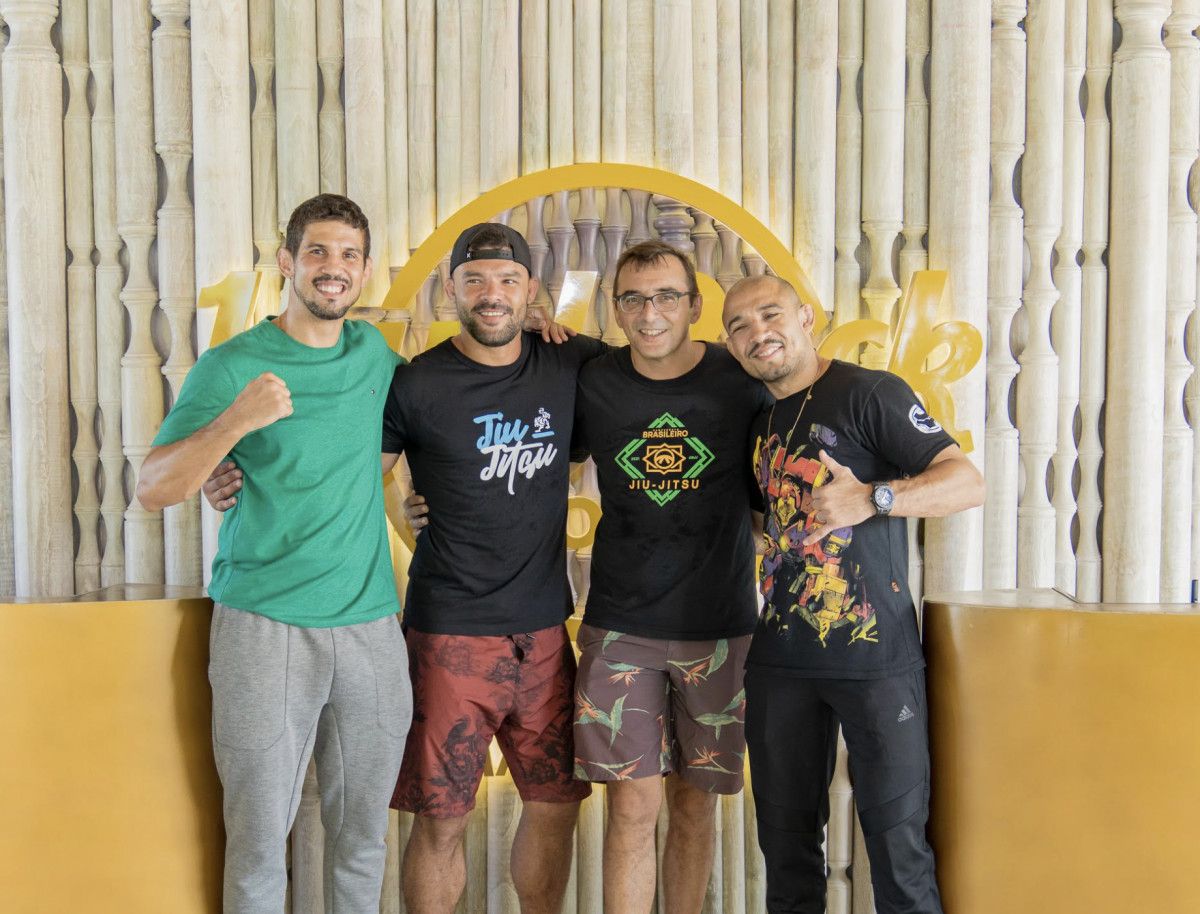 The Red Mat at Hard Rock Hotel Maldives is set to welcomes the MMA, BJJ & UFC champs, José Aldo and Leo Santos during their five-day holiday break.
José Aldo, with a screen name "Junior" is a professional Mixed Martial Arts (MMA) fighter from Manáus, famous for his Muay Thai fighting style and a black belt in Brazilian jiu jitsu, where he excelled in the early 2000's prior to his MMA career.
Leonardo Santos, a four-time World Cup champion of Brazilian Jiu-Jistu is also currently vacationing at Hard Rock Hotel Maldives along with José Aldo and family.
Hard Rock Hotel Maldives offers Brazilian jiu-jitsu (BJJ) and self-defence classes designed for adults and children of all levels led by certified coaches from CheckMAT Academy under guidance of Master Leo Vieira. This iconic hotel is no stranger to many of the world-renowned top-level fighters and martial art practitioners, who regularly visit The Red Mat and choose Hard Rock Hotel Maldives as their preferred vacation spot. Amongst them are the famous Fabrício Werdum, Antônio Rodrigo Nogueira or famously known as Minotauro (Big Nog), Ronaldo "Jacaré" Souza, Marcus Buchecha, Renzo Gracie, Tainan Dalpra, & Lucas Lepri.
 Exclusive Culinary Experiences at Sheraton Maldives with Renowned Chef Andrei Shmakov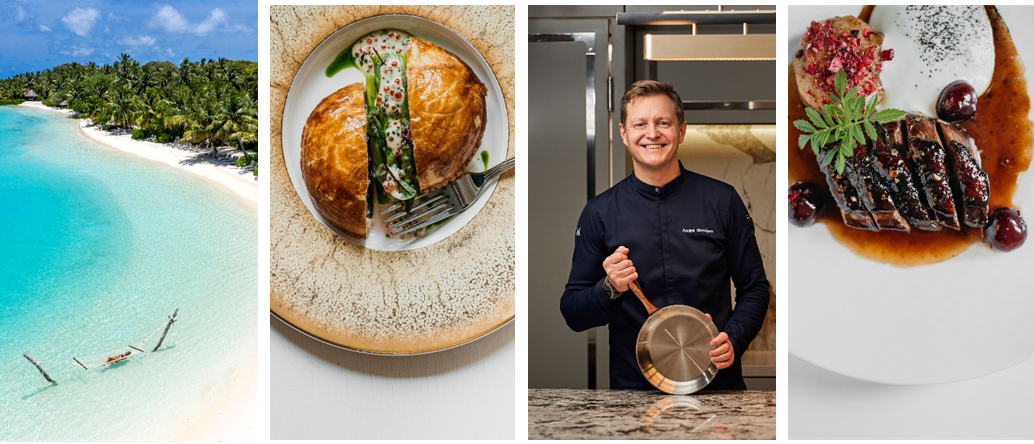 At Sheraton Maldives Full Moon Resort & Spa, an exclusive, multi-course candlelit dinner awaits guests at the award-winning Sea Salt restaurant from March 20th to 27th. Whilst the details of his menu remain a surprise, some of the highlights include dishes such as tartlets with pumpkin cream, yuzu and marinated tomato; seared salmon with seaweed, pickles and horseradish sour cream; baked scallops with morel fricassee as well as a fish coulibiac with champagne sauce and caviar.
Originally from Tallinn, the top chef joined Hotel Metropol in Moscow as Executive Chef in 2013 after working in some of the best kitchens in Europe, including previous training at Noma in Copenhagen. His restaurant Savva offers an innovative mix of gala atmosphere, excellent service and modern Russian cuisine that interprets classic dishes in a contemporary way. Since opening, the Savva has received numerous awards, including the highest rating in the Gault & Millau Guide and a place in La Liste's The World's Best Restaurants Selection, and most recently a star in the Michelin Guide.
Guests can book the experience here.
Additionally, for Marriott Bonvoy members, there's also a Marriott Bonvoy Moment to bid loyalty points for, which includes a unique sandbank picnic for two hosted by Chef Andrei, a private dolphin cruise with champagne and canapés, a snorkeling excursion, spa treatments at the award winning Shine Spa for Sheraton and much more!
View more details here.
Featured Image: The Nautilus Maldives