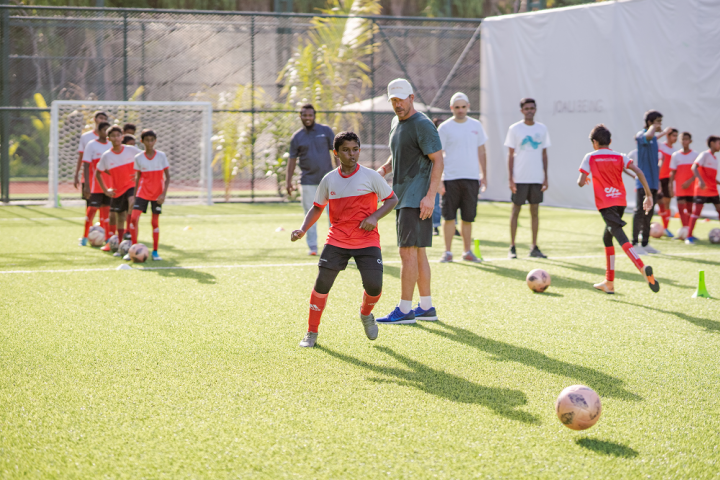 Resort News Weekly Roundup
JOALI BEING Hosts Football Workshop for Young Players
JOALI BEING, together with footballer Diego Simeone, hosted workshops for guests and a session with aspiring young local footballers.
On 26th June 2022, a group of fourteen young players from Meedhoo Island made their way to JOALI BEING for an adrenaline-pumping session with Simeone. Along with gaining valuable knowledge and practising pro techniques, the youngsters also had a chance to interact personally with the world-class player and coach – an experience that is sure to motivate them for years to come.
The collaboration with Simeone launched the Movement Skills Series at JOALI BEING. Over the coming months, the retreat will partner with renowned tennis players, fitness instructors and sports people to host a variety of interactive workshops for wellbeing seekers.
As General Manager Özgür Cengiz notes, "Our team is always looking for meaningful ways to connect with guests and support the local community. This commitment is integral to the JOALI brand."
Underwater Adventures at Lily Beach Resort & Spa
Indian celebrity Sameeksha Sud and photographer Praveen Bhatt recently stayed at Lily Beach Resort & Spa, South Ari Atoll, where they enjoyed its 'WOW! Xperience'.
Sameeksha and Praveen have shared many posts on their respective Instagram handles on the glimpses from their adventure into the deep, swimming with nurse sharks, spotting dolphins, swimming around a shipwreck, visiting a local island, and even feeding some Sting Rays – while amidst the postcard perfect azure Maldivian sky and turquoise waters.
Watch her Vlog here
InterContinental Maldives Maamungau Resort Titled Best Hotel in the Maldives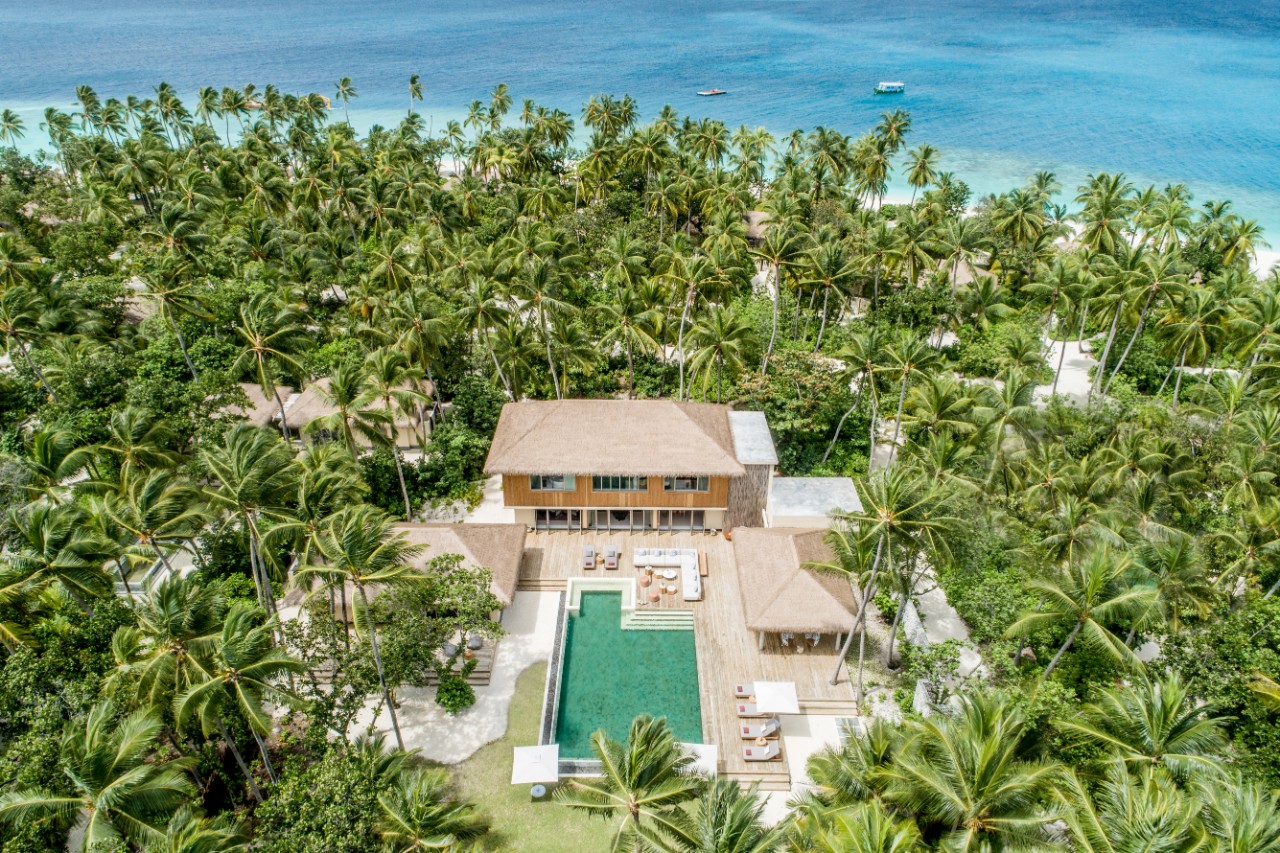 InterContinental Maldives Maamungau Resort has been acclaimed as "Best Hotel in the Maldives" by the Travel + Leisure Southeast Asia Awards 2022. In addition, the resort's AVI Spa claimed the second spot for the category "Best Spa in the Maldives".
The Asia's best awards are based on the votes of readers and travellers, choosing their favourite destinations and resorts in Southeast Asia. Highlighted by the voters were the outstanding interior design of the resort's 81 villas and residences as well as the overall service culture and culinary excellence.
"The recognition of Maamunagau makes us proud, especially after the last few years which have been challenging for all of us working in the tourism industry. It is an incredible honour to receive this prestigious award on behalf of the hardworking team, also looking at the top class line up," says General Manager Coetzer Deysel, who was also recognised as one of the "Favourite General Managers in the Maldives" in another award category.