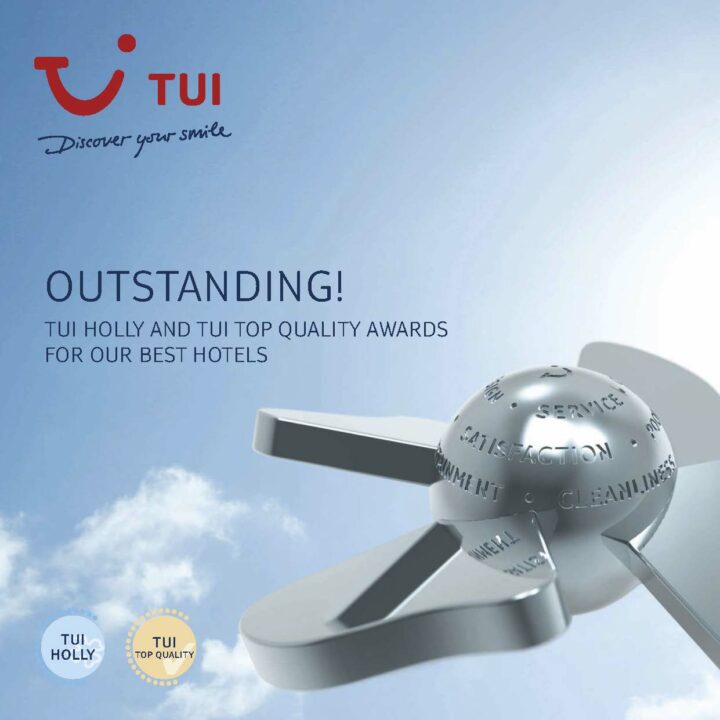 Robinson Club and Kuredu Island Resort wins TUI HOLLY Award 2017
Robinson Club Maldives and Kuredu Island Resort and Spa has been awarded the TUI Holly Award 2017, the highest accolade awarded to a TUI Hotel. Additionally, five properties, including Safari Island, Kuramathi Island Resort, Meeru Island Resort and Spa, Robinson Club Maldives and Kuredu Island Resort and Spa received the TUI TOP Quality Award for 2017.
According to TUI Deutschland GmbH, Quality Management and Hotel Consulting firm, TUI HOLLY and TUI TOP QUALITY are unmistakable signs of success, highlighting that the award winning hotels as marketed as first-class destinations across the gamut of TUI advertising and communications activities.
Every year hundreds of thousands of guest assessments from the TUI guest survey, certified by TÜV, the German Technical Inspection Association is analysed to select the winners.
The data gives TUI an accurate insight into the most important aspects of hotels as seen from a guest's perspective: Food and drink, service, facilities and furnishings account for more than 50 percent of guest satisfaction.
The TUI HOLLY is the highest accolade that can be accorded to a TUI Hotel and stands for everything that makes a TUI holiday perfect: Great attention to detail, superb service and outstanding cuisine. The TUI HOLLY is the premium prize for the 100 most popular TUI hotels worldwide – and only those who make customers perfectly happy can hope to join the winners.
TUI TOP QUALITY is the prestigious award for TUI's 250 best hotels – the darlings of its guests. All hotels with this accolade earned the highest ratings in its guest survey and scored at least 8.7 out of 10 possible points. The TUI TOP QUALITY signet highlights the most popular holiday hotels.
For hoteliers who want to know their TUI HOLLY and TUI TOP QUALITY ranking in detail, the TUI HOLLY/TUI TOP QUALITY Blitzanalyse is offered on a monthly or bimonthly basis. This gives hoteliers an excellent overview of the areas where they can immediately make a big positive difference to your ranking.
You can find more detailed information at www.tui-quality-support.de or qualitysupport@tui.de