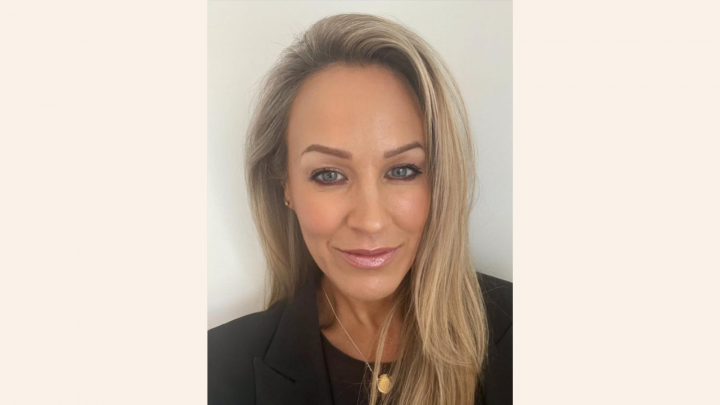 Seaside Finolhu appoints Charlie Hewitt Davies as Managing Director UK
Seaside Finolhu, nestled in the enchanting Baa Atoll of the Maldives, has announced the arrival of Charlie Hewitt Davies as Managing Director UK. In this prestigious role, she will not only oversee the exquisite luxury product portfolio of Seaside Finolhu but also champion the esteemed properties and river cruise experiences of Seaside Collection & Riverside Luxury Cruises.
Charlie Hewitt Davies' arrival signifies a significant step in the continued growth and success of Seaside Finolhu as well as the broader portfolio of Seaside Collection & Riverside Luxury Cruises. Her responsibilities include the strategic management of the Grand Hotel Residencia in Gran Canaria, the idyllic Seaside Finolhu in the Maldives, and the opulent Riverside Luxury Cruises, which currently ply the picturesque waters of the Danube, Rhône, and Saône.
In her new capacity, Charlie Hewitt Davies is tasked with elevating revenue and market share for these prestigious luxury establishments and river cruise offerings. She brings a wealth of experience and a visionary approach to developing innovative sales strategies and forging new sales distribution partnerships, aimed at enhancing brand recognition and market presence for both Seaside Collection and Riverside Luxury Cruises.
This strategic appointment underscores the unwavering commitment of both Seaside Collection and Riverside Luxury Cruises to the UK & Ireland markets. By attracting top-tier industry talent like Charlie Hewitt Davies, the brands reaffirm their dedication to assembling a high-calibre team of professionals with a deep-rooted wealth of experience in the luxury travel segment.
Hewitt Davies joins from high-end tour operator, Eden Luxury Travel, where she was employed since 2010 and held the title of Product Director, and the Executive Director Product & Sales prior to that. Since the beginning of her career working in travel, she has heavily focussed on luxury travel and has extensive knowledge selling the Indian Ocean, Middle East, Africa, Caribbean, and Europe. She brings with her a wide network of key industry contacts and an appreciation of the needs of the market from both a trade and consumer perspective.
"The two brands have so much to offer the luxury seeking traveller and I'm looking forward to working with the existing and growing teams to build a strong and cohesive strategy that will drive bookings and grow brand awareness" says Hewitt Davies.
Hewitt Davies continues "Working closely and building relationships with luxury tour operators, travel agents and travel designers will be a key part of our sales strategy."
When she's not immersed in the world of luxury travel, Charlie Hewitt Davies passionately explores the globe herself. The Indian Ocean and South Africa hold special places in her heart, and she balances her global adventures with an active lifestyle that includes time at the gym, invigorating walks, and the thrill of horse riding.
Seaside Finolhu, Seaside Collection, and Riverside Luxury Cruises warmly welcome Charlie Hewitt Davies to their family. With her leadership, the brands are poised for continued growth and innovation in the luxury travel industry, offering discerning travellers unforgettable and bespoke experiences across their exceptional portfolio of properties and river cruises.