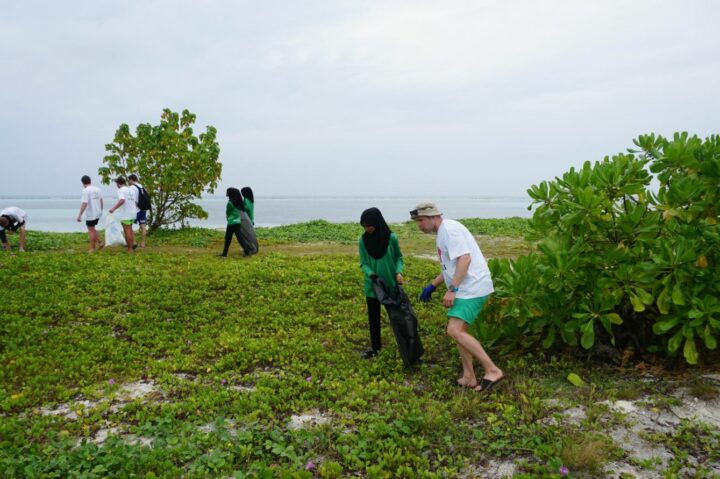 Secret Paradise, partners declare war on plastic straws
Secret Paradise Maldives and its partners have declared 'war on plastic straws'. On World Environment Day, marked annually on June 5, Secret Paradise Maldives invited its partner guesthouses to pledge to stop the use of plastic drinking straws."The call to action to eliminate single-use plastic including plastic drinking straws is getting louder and louder worldwide, let's add the voice and actions of the Maldives," urges Ruth Franklin, Director of Sales at Secret Paradise Maldives.
Last year, 1.3 million tourists visited the Maldives with each guest staying an average of six days.Even if each of those guests only had one drink served with a straw per day during their stay, it calculates to the use of 7.8 million straws, which is a most likely conservative estimate.
"Straws are consistently on the top ten lists for marine debris collected every year during International Coastal Cleanups and the Maldives is no different as we have found from our own experience of beach cleanups," she adds.
Estimates show that by 2050 there will be more pieces of plastic in our ocean than fish. One straw takes one minute to manufacture and is used for an average of 10 minutes, while a straw takes over a 100 years to decompose. According to Secret Paradise Maldives, under the initiative, they pledge to collect any remaining straws from its partners and dispose of them in an environmentally-friendly way.It also provides a certificate to each partner to display and use to promote their support, provide information that can be shared with guests and staff, and also calls upon all its guests to refuse plastic straws. Current supporting partners of the initiative include; Lily Rest, Maafushi; Guaridhoo Palm Inn, Guraidhoo; Bibbe Maldives, Dhiffushi; Canopus Retreats, Thulusdhoo; and TME Retreat, Dhigurah.
"Our guiding team will continually monitor properties on their tour visits and when we complete our annual property audits to ensure that each guesthouse maintains its commitment to our initiative and offer support as necessary," says Ruth.Since its inception in 2012, Secret Paradise Maldives has specialised in providing local holiday experiences that leave lasting memories. The company's experienced, professional team have years of local knowledge and expertise to share and are passionate about sharing the Maldives' culture, history and tradition, as well as their own personal experiences. For more information about Secret Paradise Maldives and its initiatives, please visit secretparadise.mv.