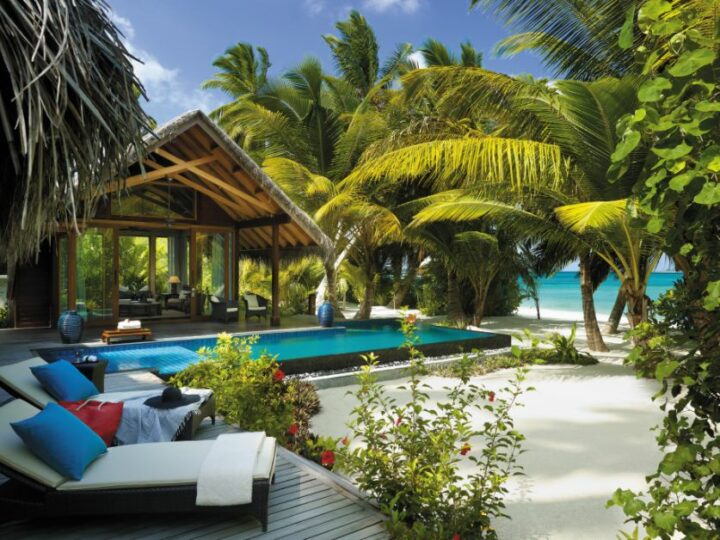 Shangri-La launches 'Xiang Ju', will come to Maldives late-2017
Shangri-La Hotels and Resorts has announced a new service initiative for outbound guests from mainland China. The programme, which features seven signature services and bespoke local experiences for Chinese guests, will first launch on August 1 at the Island Shangri-La, Hong Kong.
By the end of the year, "Xiang Ju" will be expanded to all Shangri-La hotels and resorts based outside of mainland China, totalling 41 properties in 35 destinations including London, Tokyo, Sydney and the Maldives.
Shangri-La revealed that this programme was built on the company's extensive experience of operating in China for over 30 years and is derived from the chains hallmark 'hospitality from the heart'.
"Shangri-La is well-recognised for its distinctive Asian hospitality from the heart. Currently, we have over 95 hotels around the globe, with nearly half of them located in China," said Sarah Chen, Shangri-La's Vice President of Sales & Marketing.
"Being an Asian hotel brand with over 30 years' experience in China, we have a deep understanding of Chinese guests needs. We want our guests to take away memorable and rich experiences when staying with us abroad while enjoying the cultural comforts of home."
According to the operator, 'Xiang Ju' or get together at Shangri-La, ensures Chinese guests have meaningful experiences away from home and feel comfortable in their surroundings abroad. The new programmes includes seven services;
We-Chat Assistance: Once the booking is complete guests can instantly communicate with hotel's special China Guest Action Team on WeChat regardless of time and location.
The Bespoke Experience: Guests will be offered the services of a Mandarin Chinese-speaking guide to explore a destination and its local culture.
We Speak Chinese: Mandarin Chinese-speaking staff will be on hand at the host hotel to assist with guest queries and small details.
Please Be Informed: Important hotel information printed in Chinese, which includes safety procedures, food and beverage services, floor plans and an emergency contact, will be provided upon check-in and will also be available electronically via a QR code.
Tea Service: The hotels will provide a variety of Chinese teas allowing guests to enjoy their preferred drink away from home.
Your Food – The Seven Wonders: Seven different types of Chinese congee, originating from different regions in China, will be available for breakfast.
A Taste of Home: Chinese comfort food, namely noodles and congee, will be available to order from the hotel's in-room dining menu for late-night snacking.
To introduce the "Xiang Ju" programme, 11 Shangri-La hotels and resorts from Hong Kong, Paris, London, Tokyo, Sydney, Vancouver, Toronto, Boracay, the Maldives, Mauritius and Oman will present their hotels and services to Beijing and Shanghai audiences at China World Summit Wing, Beijing on May 22 and at Jing An Shangri-La, East Shanghai on May 24.
Hong Kong-based Shangri-La International Hotel Management Limited, one of the world's premier hotel management companies, currently operates over 95 hotels in 22 countries and 73 destinations under the Shangri-La, Kerry, Hotel Jen and Traders brands.
Prominently positioned in Asia, the group has established its brand hallmark of 'hospitality from the heart' over four decades in Asia-Pacific, the Middle East, Europe, North America and the Indian Ocean.