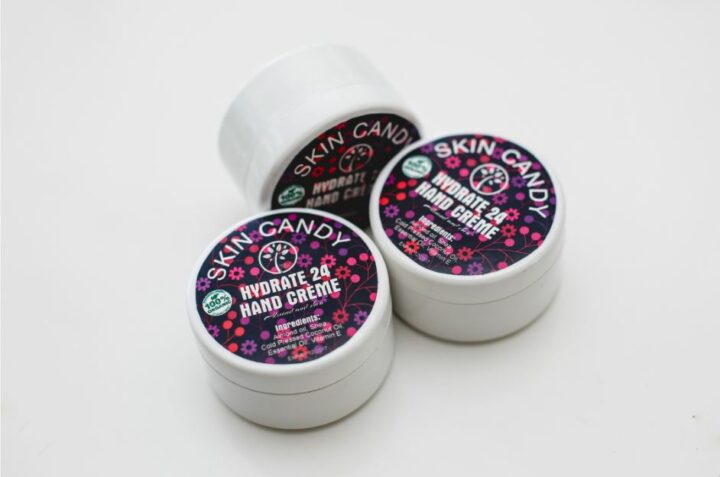 Skin Candy: 100% organic, natural beauty and skincare products
A lawyer by profession, Lubna Mohamed Zahir Hussain served a decade in state-owned institutions prior to her venture into the beauty industry, taking it by the tail. Completing a Diploma in Natural Skin Care Formulation from London, she pursued her goals by successfully establishing the company 'Skin Candy' in 2014 – a sole proprietorship manufacturing 100% organic, natural ingredients for the creation of beauty and skincare products.
Outlining the importance of skin care – especially for tropical communities such as ours, where we are subject to direct UV rays – acted as a major driving force for this entrepreneur. Dermatological challenges most prominent in our community including eczema and pigmentation was a major concern that according to her, required necessary attention, solvable through customised care for each individual client."Skin is a part of our body, which is easily exposed to direct sunlight," exclaims Lubna.
"Living in the tropics, we have to be more aware of the sun damage to our skin. Hence, to protect from the sun, taking precautionary measures and providing healing solutions to the skin in the most natural way possible would be an ideal, healthy style of living."
Skin Candy's core component; coconut, is present in almost all items, exhibiting a true Maldivian essence. Apart from this, Skin Candy uses marine ingredients such as natural algae and activated charcoal along with various other botanical and organic ingredients, in its products.
"All of our products are made from ISO Certified organic and natural ingredients. Our products contain 0% chemical, paraben or toxin," she explains.In 2016, Lubna went on to complete two additional courses – Certificate in Natural High-Performance Skincare Formulation and Certificate in Preservative Free Face Mask & Cleanser Formulation – from the School of Natural Skin Care, United Kingdom.Skin Candy currently provides a range of products for all skin types and age groups from face masks to facial cleansers, face wash and face toners, to body scrubs and body moisturisers, sunscreen protectors, body oil, hair treatment serums and more. All the products go through a screening phase where trial tests are done through research.The company additionally contributes to the empowerment of women by conducting workshops in different atolls around Maldives. The training is on basic skin care and also provides information on the usage of their products.Upon completion, the participants will be able to become distributors of the product, ensuring a steady income even for the homemakers. Currently, training is planned to be held in Hithadhoo and Hulhumeedhoo Islands of Addu City and Fuvahmulah City.
Lubna shares excitement for the launch of Skin Candy's perfume line released in April. The company is also set to launch a healing spa soon in Malé City, where Essential Oils and Room Fresheners from their existing product line would be displayed.
Skin Candy was recently named the Top National Award Winner of the Maldives Creative Expo 2015, and also won two more places including 1st place in Business Category, hosted by the Ministry of Economic Development. Skin Candy was also named the 'Best Business Product' in Maldives, during the Creative Expo 2015.
'Skin Candy' is now a Registered Trademark under the Trade Marks Act 1976 of Malaysia and Trade Marks Regulations 1997 of Maldives.