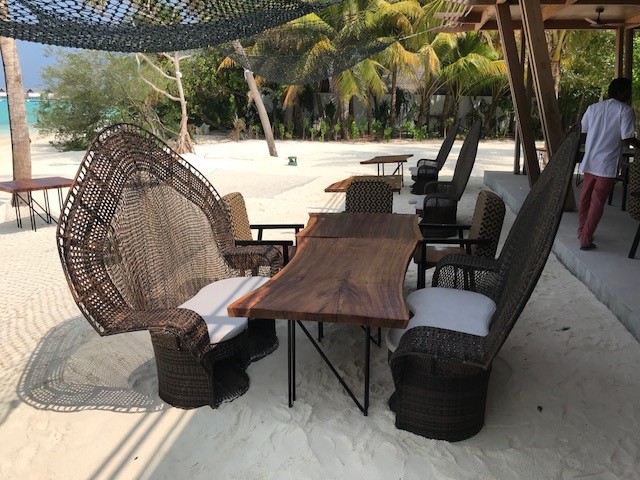 SNS Group signs as Platinum Sponsor of GM Forum 2019
The SNS Group has become a partner as a Platinum Sponsor of the Hotelier Maldives GM Forum 2019. The fourth edition of the forum—the largest gathering for hotel managers in the Maldives—will be held April 3, at Bandos Maldives.
SNS Group, which was also a Platinum Sponsor of the third edition of the event, is an international company based in Dubai that creates high-end furniture for hospitality establishments. It has offices in Europe, Asia and the Middle East; its main production plants for outdoor furniture are based in Indonesia, and indoor furniture based in Turkey.
A boutique-like producer of "haute couture" furniture, SNS has an impressive client list of upscale hotel operators, developers, procurement companies and top architects and interior designers. SNS products are both high end and exclusive and the company possesses a production capacity that meets fast track project needs.
The company recently introduced its Indoor Hospitality Collection and refreshed its Design Collection. Its products stand out for its comfort, modularity, stitching, and a three-year warranty. It selects top quality and highest grade raw materials and designs with affordable prices. One of its recent projects include provision of indoor and outdoor furniture to the recently opened Fairmont Maldives Sirru Fen Fushi.
The upcoming event will feature keynote speeches and panel discussion on the themes of hotel safety and security, sustainable tourism, skills gap in the hospitality industry, shortage of women working in the tourism industry and airport connectivity and the impact of regional airports. Confirmed speakers include Hervirender Pal Singh, Area Director for global Safety and Security, South Asia, Marriott International; Abdul Azeez Abdul Hakeem, hotelier and marine conservationist; Michael Friedel, German photographer responsible for some of the most iconic images of the Maldives that helped establish Maldives in the 'tourist map'; and, Shaaheena Ali, Executive Director representing Maldives, Parley for the Oceans.
General Managers can register for the GM Forum via the Hotelier Maldives website. Related inquiries can also be made by contacting Aminath Ali, Assistant Manager, Client Relations on mobile (960) 791 0878 or emailing sales@167.172.155.58. Call GM Forum hotline: (960) 791 0858.