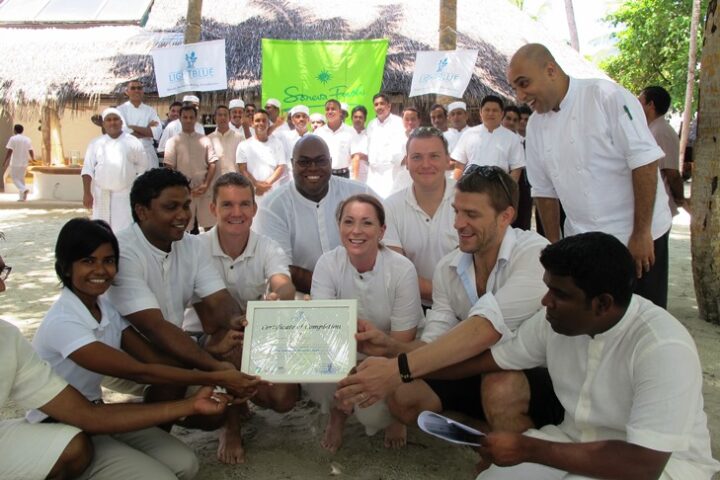 Soneva Fushi implements food wastage audit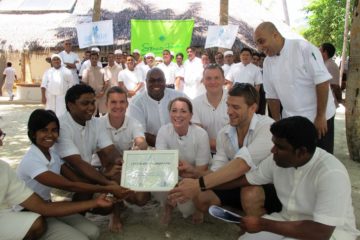 Soneva Fushi has recently joined hands with LightBlue Environmental Consulting to implement a food waste audit in an effort to address the problem of food wastage and to reinforce its position as global leader in sustainability.
 According to the United Nations Environment Programme (UNEP), "The impact of food waste is not just financial. The vast amount of food going to landfills makes a significant contribution to global warming."
A detailed Food Waste Monitoring System was implemented by LightBlue across Soneva Fushi where employees sorted, weighed, defined and recorded the amount of food wasted during each shift (breakfast, lunch, dinner).  This helped employees understand on which areas to focus on and it also helped established a food waste baseline.
"I think part of the benefit of a detailed audit like this is that it increases everyone's mindfulness about what they are doing with food. This has really helped everybody throughout the food and beverage team and the organisation as a whole just to think about what they are doing," said Waste to Wealth Manager at Soneva Fushi, Gordon Jackson.
At the end of the comprehensive review, Soneva Fushi received the LightBlue "Certificate of Completion" marking its genuine effort in readdressing a problem that affects the entire hospitality industry.  Resort employees who showed true commitment received a personal Food Waste Champions Certificate of Achievement.
Soneva Fushi inspires the imagination with 57 spacious, multi-bedroom luxury beach front villas that are hidden among dense foliage for ultimate privacy.
LightBlue is a Bangkok-based boutique consulting firm offering expert auditing, advising and capacity building services to hotels willing to improve performance and minimise their social and environmental footprint. LightBlue's methodology has been recognised as aligned with the United Nations' Food Loss and Waste draft standard.