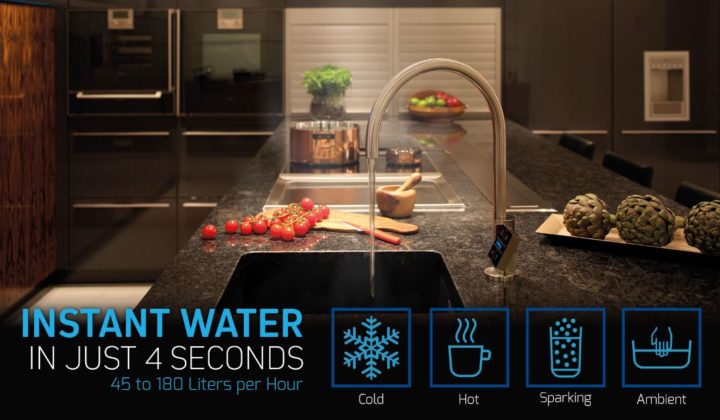 Spectra Water Solutions
Often overlooked until serious issues crop up, the management of bottled water (i.e. supply, transportation, storage, disposal of empty bottles etc.) can cause unwarranted frustrations for both small-scale users such as home and offices as well as large-scale users such as restaurants and institutions.
Spectra Water Solutions (SwS) brings an end to these vexations by providing Point-of-Use (POU) water dispensers that connect to ordinary tap water. These dispensers employ innovative state-of-the-art technologies, to purify and treat the mains water to bring an output of choices that include Chilled, Sparkling and Hot water.
SwS assures that every single glass is dispensed with seamless effort instantly with the highest quality and hygiene standards adopted in the industry.
Environment
Plastic bottled water has a huge impact on the environment, SwS have zero negative environmental impact and negate the need for plastic bottles entirely. The system works in real time sourcing water directly from the mains water supply, purifying and treating the water to your choice.
Quality
Quality inspires every move of SwS. The system is designed with a keen focus on hygiene allied with ergonomics from top to bottom to maintain the highest standard. From the raw materials used to produce the machinery to the state-of-the-art technology that is deployed in dispensers, it is visible that innovation and technology are at the service of water. For instance, all polymeric materials are substituted with antibacterial components. The system uses patented CU+ SAFEPATH technology, antibacterial UV and self-sanitising technology.The premium quality of SwS dispensers ensures that the quality and taste of water remains constant for every glass every time.
Efficiency and savings
Substituting the cumbersome bottled water with SwS provides immense savings as bottled water management represents a costly affair with significant opportunity costs. While SwS systems have an initial investment cost, the ROI is high as it opens the door for long-term savings from that point on.
Furthermore, the logistical costs associated with bottled water is eliminated as all water will now be sourced on-location. To learn more about Spectra Water Solutions, contact them via email at sales@spectra.mv or call +960 777 7132.