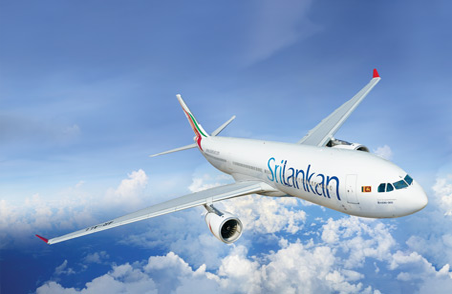 SriLankan becomes first international airline to fly to Gan, Addu City
SriLankan Airlines will consolidate its traditional positioning as the largest airline operation in the Maldives, by commencing services on 1st December 2016 to Gan, Addu City. Thus SriLankan Airlines will become the only airline to operate international flights to Gan International Airport, with four flights per week.
Accordingly, Gan International Airport, operations will facilitate visitors' travel to any destination in the world via SriLankan Airlines' global route network with 102 destinations in 47 countries and more than 1,000 destinations in 160 countries under the oneworld alliance.
Gan is the most populated island in Addu City (also known as Seenu Atoll), the southernmost atoll in the Maldives. SriLankan flights will depart Gan on every Monday, Thursday, Friday and Saturday at 0905hrs, arrive in Colombo at 1125hrs; depart Colombo at 0701hrs and arrive in Gan at 0820hrs.
The commencement of services to Gan is part of the recent strategic shift by SriLankan to heighten its focus on its network in South Asia namely India, Pakistan, Bangladesh; in the Middle East Dubai, Abu Dhabi, Bahrain, Kuwait, Saudi Arabia, Qatar and Oman; and the Far East including Japan, China, Malaysia, Thailand, Singapore and Indonesia. Gan is one of 11 new destinations in the Asia-Middle East region to which Sri Lanka's national carrier is commencing services in the fourth quarter of 2016.
Passengers departing from Gan can take advantage of SriLankan's convenient connections out of Colombo to its global network, including over 100 weekly flights to 11 cities in India and a wide range of other destinations. Similarly, passengers out of Far East and the Middle East can catch convenient connections to Gan via Colombo. On the way, passengers can enjoy SriLankan's modern fleet and a service which provides passengers with comfortable seats, state of the art entertainment systems, excellent in-flight cuisine and flight attendants famed for their warmth and caring.
For more information please log on to www.srilankan.com