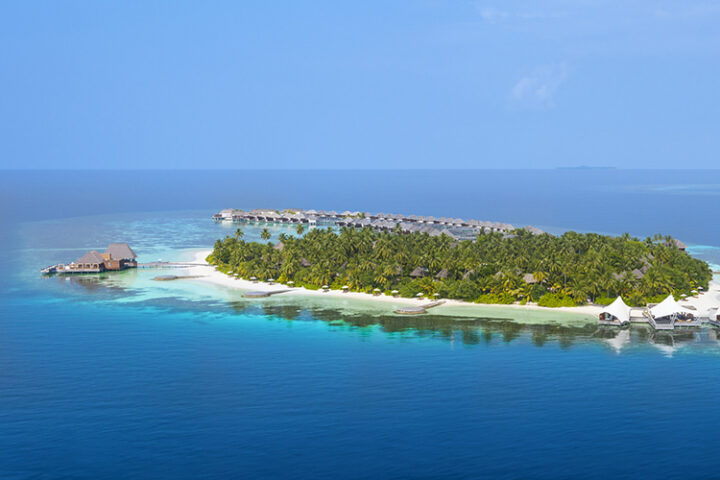 Starwood Hotels & Resorts brings St. Regis brand to the Maldives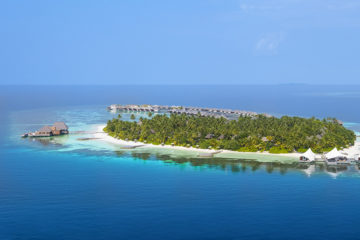 Starwood Hotels & Resorts Worldwide has announced the signing of an agreement today with Residency Resorts Malé Private Limited, part of the Chennai-based leading property developer, Appaswamy Group, to introduce the renowned St. Regis brand in the Maldives.
The resort is set to open in 2016, on a private island in Dhaalu Atoll, located 40 minutes away from the airport by seaplane. St. Regis Vommuli Resort will bring the hallmark luxury service of the St. Regis brand to one of the most popular travel destinations in the world.
Ravi Appasamy, Managing Director of Residency Resorts Male Private Limited said: "We are pleased to partner with Starwood to bring this hotel to life: marrying the bespoke service of the St. Regis brand with the 'barefoot luxury' mentality of the Maldives," he said. "The brand's allure, coupled with Starwood's powerful loyalty program, is sure to entice affluent travellers to visit this enchanting destination."
"Celebrated as one of the world's best addresses, the Maldives is a befitting destination to introduce the St. Regis brand to a discerning set of global guests," said Jim Petrus, Global Brand Leader, St. Regis Hotels & Resorts. "This incredible addition to the St. Regis portfolio has been conceived in perfect harmony with the island's lush vegetation and pristine lagoon," he said.
The resort is set to feature 77 luxuriously decorated private villas, all with a distinct contemporary design scheme inspired by the island's natural materials and color palette. Guests will have access to a tranquil spa with six private treatment rooms; an infinity swimming pool; state of the art fitness centre and yoga space; as well as a dive and activity centre. With an all-day dining restaurant, three specialty restaurants and a signature bar, The St. Regis Vommuli Resort will also offer guests rich culinary experiences including the legendary Bloody Mary cocktail, which was first created at the flagship St. Regis New York hotel in the 1930s and is served at each of the brand's 34 hotels and resorts around the world.
Sudeep Jain, Vice President Acquisitions and Development, South Asia, Starwood Hotels and Resorts added: "This signing further fuels Starwood's strong growth momentum in South Asia, where we continue to see strong demand for high-end hotel accommodations." He continued saying: "The upcoming arrival of the St. Regis brand in the Maldives underpins our commitment to Starwood's luxury portfolio in this dynamic market."
This announcement follows on the heels of the recent signing of The St. Regis Mumbai, which is scheduled to open before the end of the year. The St. Regis Vommuli Resort joins Starwood's dynamic local portfolio that includes W Retreat & Spa – Maldives and Sheraton Maldives Full Moon Resort & Spa.