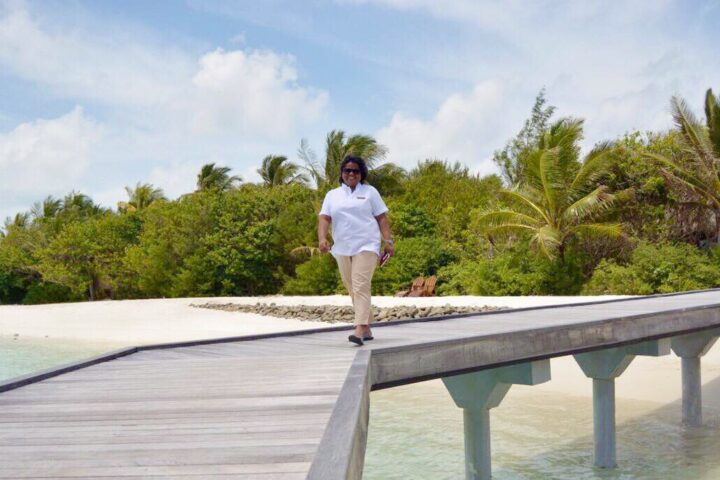 Summer Island Maldives appoints new Resort Manager
Summer Island Maldives has appointed Mariya Shareef as Resort Manager. In her new role, Shareef will oversee the day-to-day management of the resort, advise its Board of Directors on strategy and contribute to the development of the brand.
"Mari is young, energetic and full of exciting ideas, and has an excellent gauge of the innovations and developments in global tourism," said Mohamed Manih Ahmed, Managing Director of Kaimoo THS Group.
"Her experience, academic achievements, and her natural business acumen will enable Summer Island Maldives to grow and consolidate its reputation as one of the most exciting holiday hotspots in the Maldives."
A local and a veteran of the Maldivian hospitality industry, Shareef's career spans 14 years. As the Business Development and Marketing Manager of the Kaimoo THS group of companies – a position she held since 2013 – Shareef oversaw the re-development of Summer Island Maldives. She was also responsible for branding and marketing of the resort leading up to its re-opening last year.
"Summer Island Maldives has always been close to my heart. It's not only the beautiful Island that makes it special but also the amazing team and their hard work. I am proud to be a part of this team, and I thank the directors for trusting me in this role," said Shareef.
"It's a pleasure, every day, to see smiling faces and I'm confident that as a team we can continue to be one of the best resorts in the Maldives."
Located in North Male' Atoll, Summer Island Maldives can be reached via a 45-minute speedboat ride. One of the country's first resorts, and Maldivian-owned, the resort prides itself in offering its guests an authentic Maldivian experience at an affordable price.
Following a complete re-development, the resort now boasts fresh and cosy rooms, a spa, international restaurants, a rustic beach bar, dive and water sports centres.
Kaimoo Travels and Hotels Service (Kaimoo THS) is a family-owned business in the Maldives. Kaimoo THS is the sole owner of Kaimoo resorts and hotels. The company owns and operates Embudu Village, Equator Village, Summer Island Village, Mookai hotel, Kai Lodge and Kam hotel.