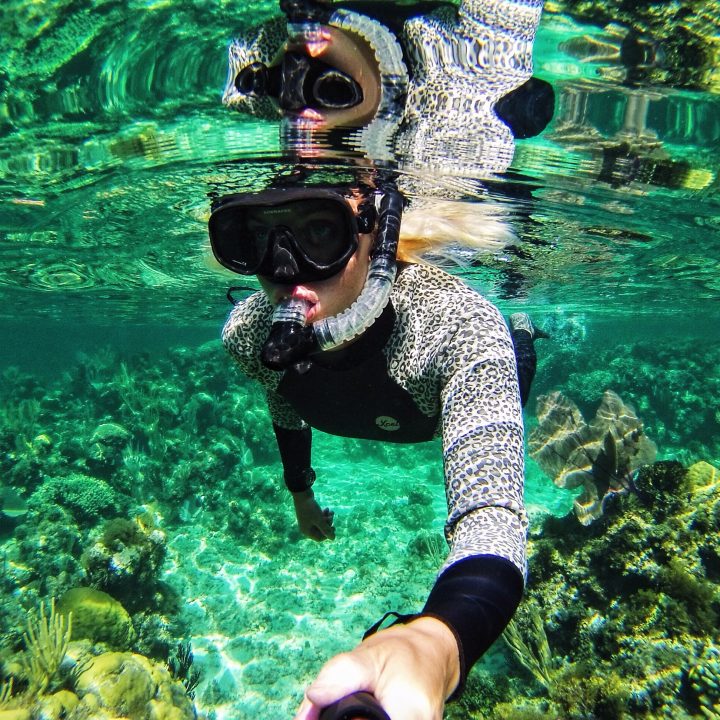 The Sun Siyam Iru Fushi announces special activities with Marine Biologist
To reinforce its efforts on preserving marine life and to provide guests with in-depth knowledge on diving, The Sun Siyam Iru Fushi has joined hands with Hannah Windmill – an accomplished marine biologist and dive instructor.
Hannah Windmill has a BSc in Marine Biology and a wide array of experience in the field. She was based at the Marine Research Station in the Bahamas, working as a Marine Biologist and teaching students of marine organisms and methods of survey. She was also involved in coral propagation programs and community outreach to benefit reefs.
Windmill will be conducting a series of lectures and guided sessions for guests at the resorts, including coral preservation activities, awareness sessions, night diving, identifying marine organisms, and snorkeling.
"There's nothing quite like being underwater, it's like coming home. There's always new things to see, and always something to learn. I hope to share this with my students and make them as inspired as I am by the wonders of the ocean," said Windmill.
Scheduled Activities
Coral Nursery – Guests will be able to either assist with cleaning sessions, receiving training on cleaning and maintenance of a coral nursery. They can also help by sponsoring a coral, a part of a nursery or a full nursery area and assist in choosing and affixing coral. Guests sponsoring will be provided with updates on how their coral is getting on, and will have their name put on a register of sponsors.
Marine Biology dives and snorkels – will be conducted every Monday, Wednesday and Friday, where guests will learn the basic of identifying fish, coral, aqua organisms and threats to the reef.
Marine Biology night dives and snorkels – will be conducted every Thursday and Sunday, where guests will learn to identify aqua marine organisms and reefs by night light.
Marine Biology lectures – will be conducted every Monday and Wednesday to cover a variety of topics including reef fish, corals, turtles, manta rays and whale sharks. Sessions are open for both children and adults.
Located among the unspoiled islands of Noonu Atoll in the Maldives, a scenic 45-minute sea plane journey from Male, The Sun Siyam Iru Fushi is where nature's simplicity and beauty is in abundance – it's a world away from the everyday.
The Sun Siyam Iru Fushi features 221 luxury oceanfront villas, including 70 over-water bungalows, inspired by traditional Maldivian architecture. All rooms are equipped with the latest in-room amenities including 32" flat-screen TV and Bose home theatre systems.
In addition to 14 restaurants and bar choices, the resort's unrivalled range of leisure activities and excursions include a fully equipped PADI five-star dive facility and a water sports center, tennis and badminton courts, kids club and multiple swimming pools. The tropical spa comprises 20 treatments rooms, each dedicated to a different Eastern or Western wellness philosophy for a wide range of health, relaxation and beauty options.
Visit www.thesunsiyam.com for more information.