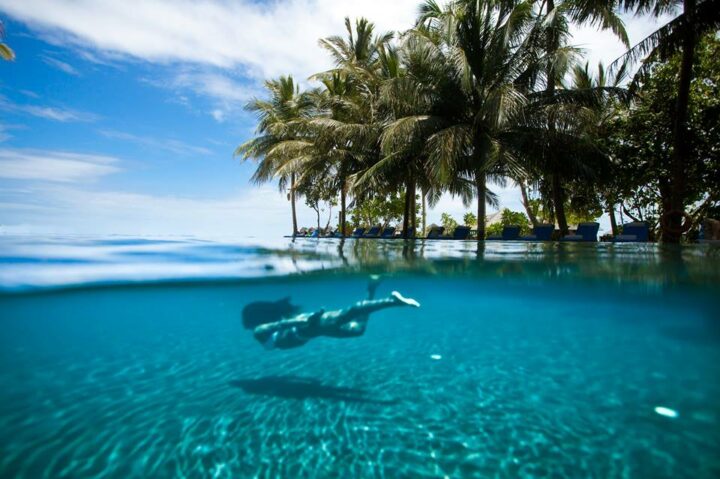 Sun Siyam Resorts announces "Following the Equator"; the second edition of int'l. tourism film festival
The 2nd edition of International Tourism Film Festival Maldives is to be hosted by Sun Siyam Resorts. It is scheduled from November 16 to 18 at The Sun Siyam Iru Fushi Maldives. The concept being gathering talents of different ages, interests and backgrounds at one place. With the success of the first edition, we hope to have a much grand event this year, with international celebrities and media, said Sun Siyam Resorts.
This year's festival, extended over three days will be filled with special events which are impeccable in its entertaining and educating aspects. It is a platform for innovative work from both professionals and amateurs, in other words the perfect ground for networking.
Nomination Categories:
Tourism Destinations
Cultural Tourism
Environment & Eco Tourism
Adventure Tourism
Ethnography & Society
Water
Cultural Connections
Hotels & Resorts
Tourism Services
National Productions (only for Maldivians)
Amateurs & Students (clips not more than 3 minutes)
Genres:
Documentary (not more than 60 minutes)
Promotional (not more than 15 minutes)
Commercials (not more than 60 seconds)
Programme:
Master Classes
Opening Ceremony
Top Nominations
Competitions
Experts Discussion Open Forum
Closing Ceremony
Awards PartyAn occasion such as this will unite all those with a deep love for art and tourism. We invite film makers and producers of all calibers to submit their content to be featured, said Sun Siyam Resorts. The deadline to submit all entries is July 21. Results will be communicated on September 18, 2017.
The International Tourism Film Festival Maldives brings together professionals, celebrities and guests from across the globe to share their passion for traveling and seeing the beauty of it, the love for art, tourism and sports.
Festival entries include movies about interesting and unique places all over the world.  Shedding light into the different cultures and histories of countries and their events: lasting from 1 to 13 minutes.
The first edition held in July 2016 witnessed celebrity figures including Ms. Yang Zi (Actress from China), Ms. Lizzie Cundy (British TV/radio presenter, showbiz, fashion & beauty advisor and model from UK), Ms. Mina Wattan Ramadhan Raheem (Socialite, social media influencer and a travel blogger from Middle East), Mr. Raul Richter (Actor, presenter and voice actor) from Germany with his fiancé  Ms. Valentina Pahde (Actress), Mr. Jumayyil (Maldivian Actor), Ms. Aishath Rishmy Rameez (Maldivian Actress) and Mr. Abdul Fathaah Abdul Gayoom (Maldivian Film Director) together with some amazing journalists from international media. The presence of CCTV6, a top TV channel from China, well known tourism journalists from France, Italy, Middle East and Russia, and of course the local media of Maldives which included Public Service Media, Sun Media and Hotelier Maldives, have covered the 3 day event at Iru Fushi and made great news!
With contribution and sponsorship from major stakeholders in the industry the event was a great success. This year we anticipate the same at a grander level, Sun Siyam Resorts added.
The 3 day event screens amazing clips from across the globe with breathtaking content related to tourism and nature. With an opening gala after cocktails at sunset, stretched over the magnificent beach and a grand finale showcasing the top nominees concludes with a grand dinner and awarding of winners.