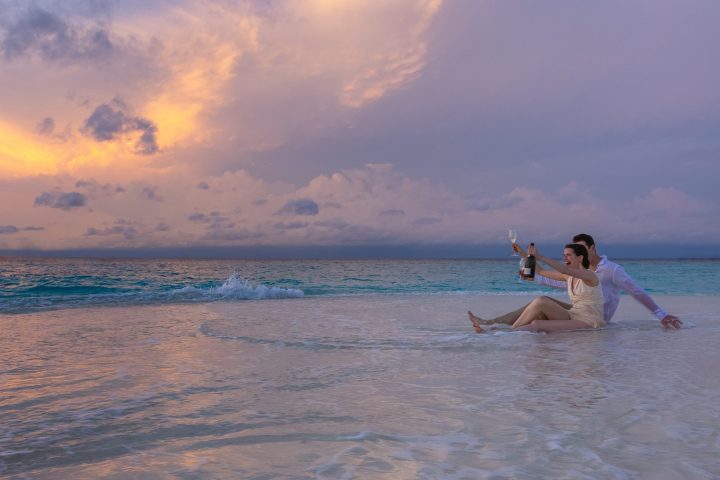 The Nautilus Presents 'Moments of Togetherness' Package for Valentine's Day
The Nautilus is inviting couples to design their own romantic getaway at the ultra-luxury bohemian hideaway in Baa Atoll. The resort's new Moments of Togetherness package includes an unimaginable range of romantic experiences, from cinema under the stars to a personalized spa journey.
The Nautilus features twenty-six beach and ocean houses that each comes with a personal House Master, a dedicated and meticulously trained professional private butler who co-creates highly bespoke experiences with guests. These experiences include dining on a secluded sandbank, on one's private patch of beach, on a luxury yacht with champagne and live music while sailing the Indian Ocean, or with a lovely floating breakfast in their house's private infinity pool.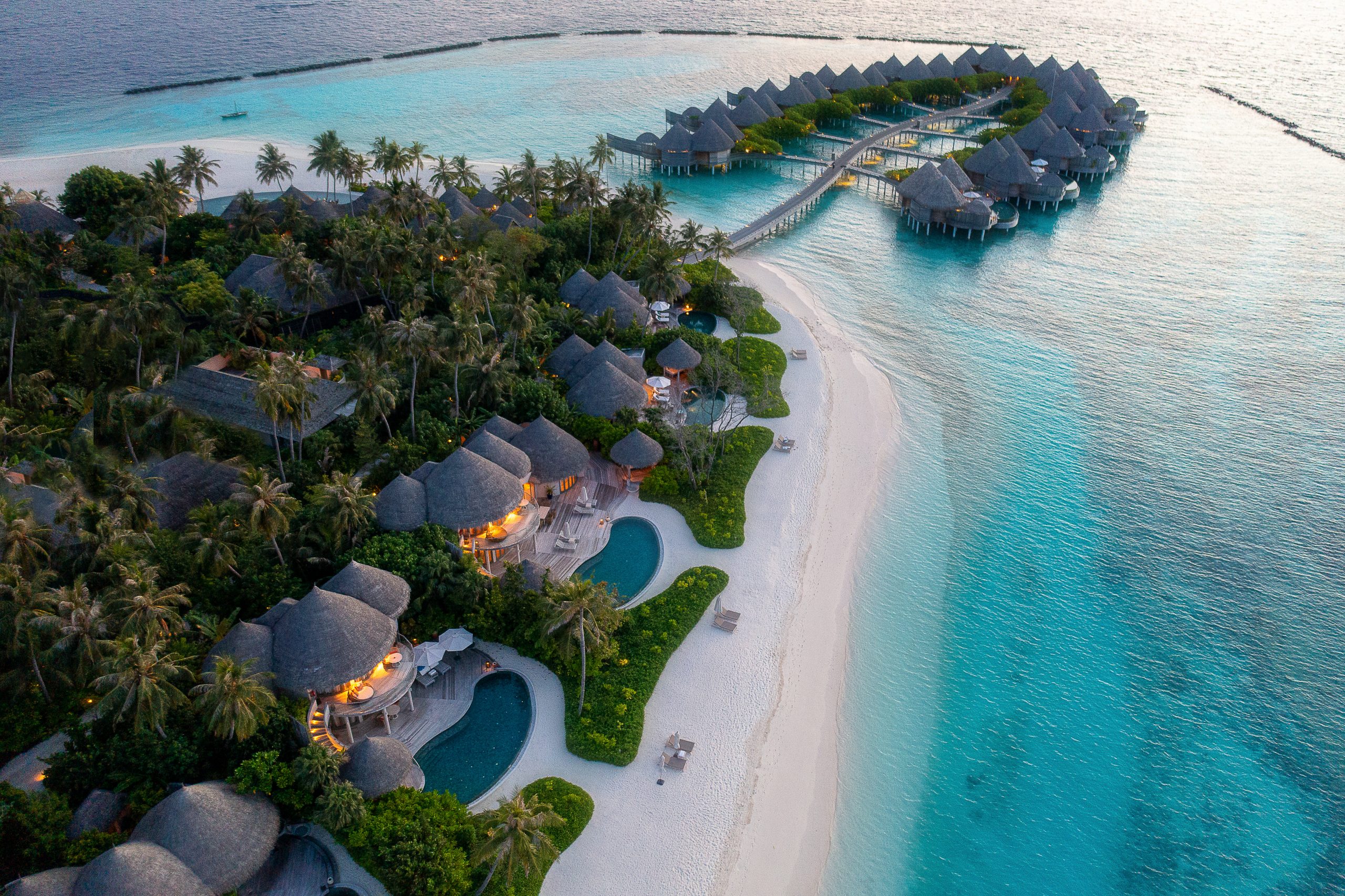 While guests are able to craft their own menu, The Nautilus' veteran Executive Chef Michael Pataran has created some inspired specialty dishes, including local spiny lobster-filled beet "culurgiones" dumpling with celeriac, saffron, oyster foam, shaved bottarga, fennel pollen and toasted egg yolk; for the beef lovers, Kagoshima beef A5 striploin tartare with imperial caviar, shaved black truffles and 62°quail egg; and for those craving something bold and hearty, a roasted lamb loin with foie gras, roasted beet and crimini in rosemary puff pastry with bittersweet chocolate-amarena cherry reduction. To end the meal, a canvas of passions will be served: peanut caramel praline, mango passion fruit-vanilla compote, milk chocolate mousse, raspberry sorbet, white chocolate powder, raspberry air and orange tulip-liquor bon bons.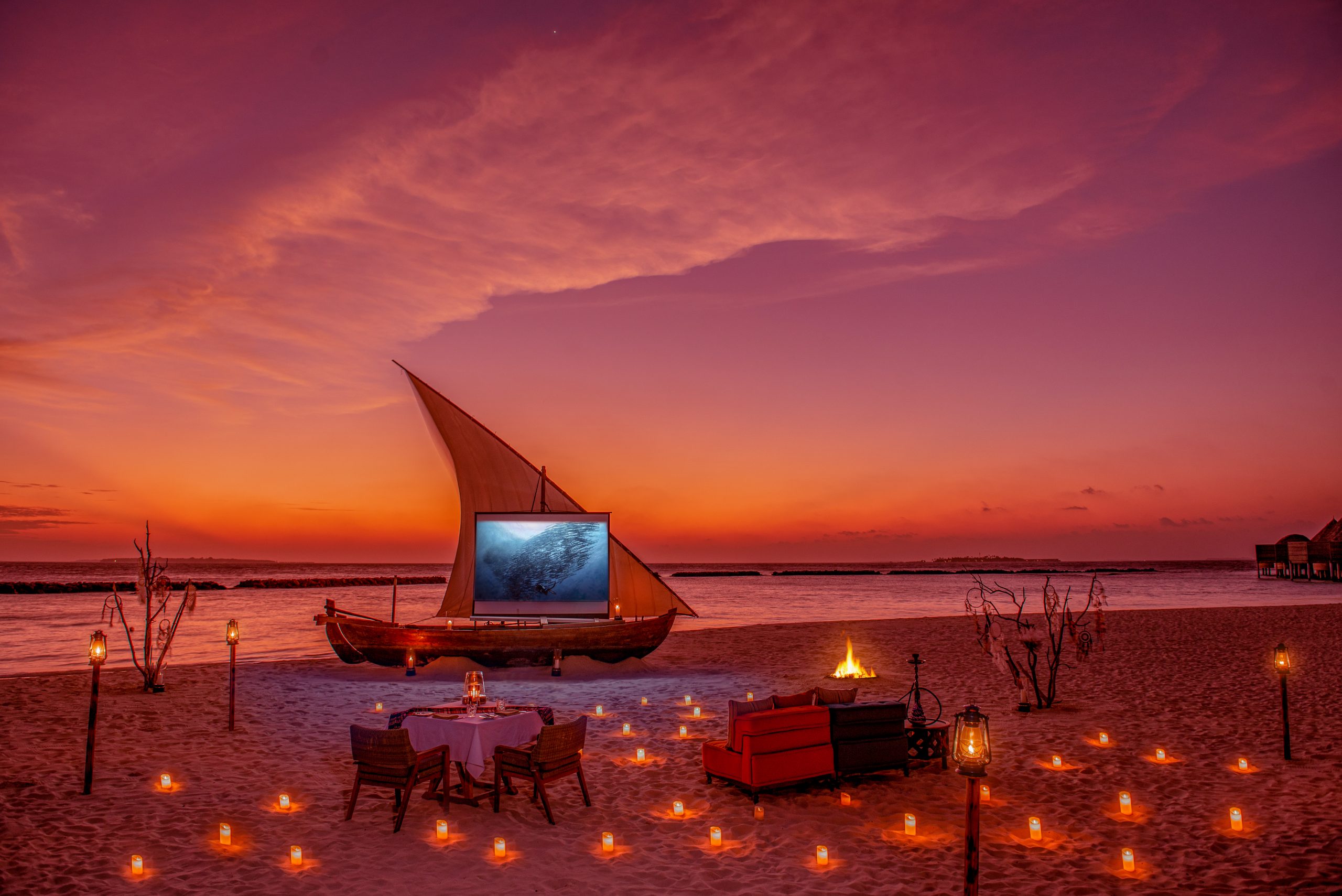 Culinary experiences extend to chocolate truffle masterclass with the pastry chefs, a fresh pasta-making class, wine tastings, shared aphrodisiac cocktail concoctions, oyster and champagne indulgences, and ultra-romantic sunset cocktails at Naiboli. Free-spirited adventurers will enjoy diving and water sports, inter-island excursions, big game fishing and skydiving. After a full day of activities, indulgent and revitalising treatments featuring chocolate and cocoa may be enjoyed at Solasta Spa. The Derma Drop TDA Facial is highly recommended for radiantly beautiful skin, from the inside out. TDA also offers a non-invasive holistic treatment ranging from facial and hair treatments, to a variety of body treatments. The active ingredient deposits formed during the session allow regenerative therapy, giving maximum deep care for the skin. Guests who are inclined to interactive spa experiences can join Acroyoga (a physical practice that combines yoga and acrobatics) sessions, under the guidance of Solasta Spa's resident yogis.
The Nautilus' Moments of Togetherness romantic package starts at USD 3,016 per night before taxes and is applicable for a minimum of four nights' stay from 11 January 2022 until 22 December 2022. To discover more about the package and for bookings visit here.