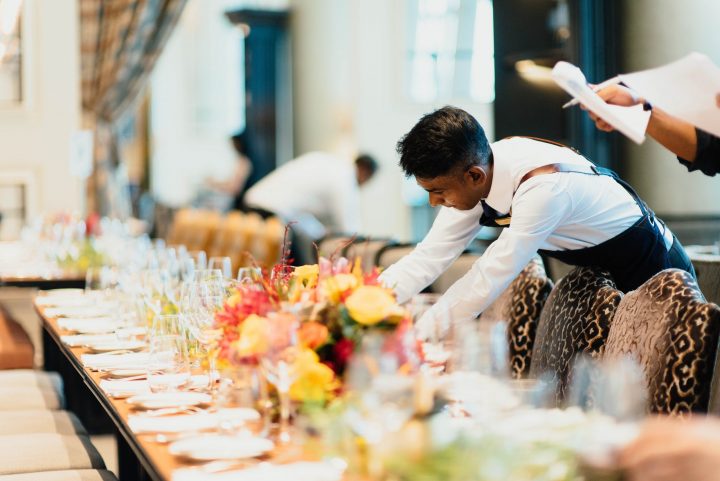 The Power of Learning and Development in Hospitality
Learning and Development (L&D) is an often overlooked but essential component of the hospitality industry. When implemented intentionally at the right moment, L&D can be a powerful tool to retain employees, improve guest satisfaction, and ultimately increase revenue. In the past decade, the conceptualization and approach of L&D in the hospitality industry has evolved, making it an essential tool for a property to remain competitive.
Evolution of Learning and Development in Hospitality
In the past, L&D was carried out with the primary aim of improving productivity. For many brands, L&D was a function of HR with a set number of training to be delivered annually. As more brands realize the value and potential of L&D, it is becoming a separate department led by specialized professionals.
Although training and development often go hand in hand, there are some key differences. Training provides employees with the skills and knowledge to perform today's job and development focuses on long-term professional growth.
In recent years, the conceptualization of training has evolved to encompass holistic employee development. Contemporary approaches to L&D in hospitality look beyond simple skill training to explore leadership styles, interpersonal skills, and emotional intelligence. Although developmental training is still typically reserved for managerial and supervisor-level professionals, all of an organization's employees can benefit from sessions enhancing leadership and emotional intelligence.
History of L&D in Maldives 
In the early days of the Maldives tourism industry, from the opening of the first resort in 1972 until 1983, L&D did not even exist. Initially, hotels and resorts relied on visiting trainers to provide pre-opening training for their teams, with the assumption that ongoing training would naturally occur. However, this was far from reality.
It is believed that L&D began to take shape in the Maldives between 1978 and 1980, coinciding with the country's membership in the International Monetary Fund and a significant increase in visitor numbers. During this period, the significance of cultural sensitization became apparent, leading to the establishment of training as a sub-department within HR. To this day, L&D continues to be integrated within HR in many organizations.
Over the past 5-10 years, L&D in the Maldives has experienced significant growth. Notably, the country hosted its first-ever TED Talk event, attracting international trainers who conducted summits, workshops, and certification programs for local trainers. Collaboration between schools, universities, and hospitality brands has also become more prevalent, enabling mutual benefits. The exchange of information and resources has intensified, fostering an environment where L&D has transcended its departmental confines to become a philosophy.
What is in it for the employee? 
Newer approaches to L&D that prioritize holistic development are more appealing to employees as it encourages their overall personal development. Not only are team members more qualified and skilled in their roles, but they also gain a better understanding of their leadership styles and emotions. These are lifelong skills that are transferable in their personal life and even a career change.
Hospitality professionals working at properties with strong L&D are less likely to change properties or careers. Studies show that L&D has a positive impact on employee morale and satisfaction, ultimately leading to retention. Employees are inclined to stay at a property with a company culture of continuous learning and reflection. It is an indicator that personal development is valued and there may be opportunities for career growth and advancement.
What is in it for resorts? 
Retaining satisfied and skilled employees should be reason enough for a resort to consider investing in L&D. It is no secret that employee morale impacts the guest experience. Discerning guests can detect service given genuinely from begrudgingly. Satisfied employees provide better and more efficient service. An L&D department can identify and bridge the gap between actual and optimal performance through a training needs analysis. Simply put, L&D is investing in employees and their ability to provide better service.
Retaining employees not only keeps top talent from competitors, but less turnover saves on hiring costs. During recruitment, a brand with a reputation for strong L&D may attract the hospitality industry's most motivated and outstanding talent.
Learning and development is not only a tool to boost morale, train, and retain employees, but it can be utilized as a platform to communicate and promote a consistent company culture. L&D can be a space to educate employees about brand messaging, standards, and priorities.
Is L&D worth the investment? 
If promoting a consistent company culture and nurturing competitive and satisfied employees is not reason enough to invest in learning and development, guest satisfaction should be. A quality L&D program is essential to provide employees with adequate training and confidence to serve guests. Consistent high-level service builds customer loyalty, which ultimately drives the performance of a resort.
What principles guide an impactful L&D strategy? 
An effective L&D strategy should be human-centric, tailored to the property, and responsive. An impactful L&D strategy should be driven by the actual assessed development needs of employees. L&D should be responsive and adaptable to changes in an organization's training needs. The strategy should be forward-thinking and predict what skills will need to be nurtured to remain competitive.
A healthy L&D department is indicative of a mature property or resort. L&D will not be the first priority when opening a property. Daily operational departments like guest services, housekeeping, and food and beverage will naturally take priority. However, to maintain exceptional service and retain the best hospitality professionals, a strong L&D strategy will preserve a property's competitiveness. Even with an exceptional product and team members, L&D is essential to continue challenging the team to aim for higher standards and combat human's natural complacency that occurs over time.
Featured Image: Unsplash