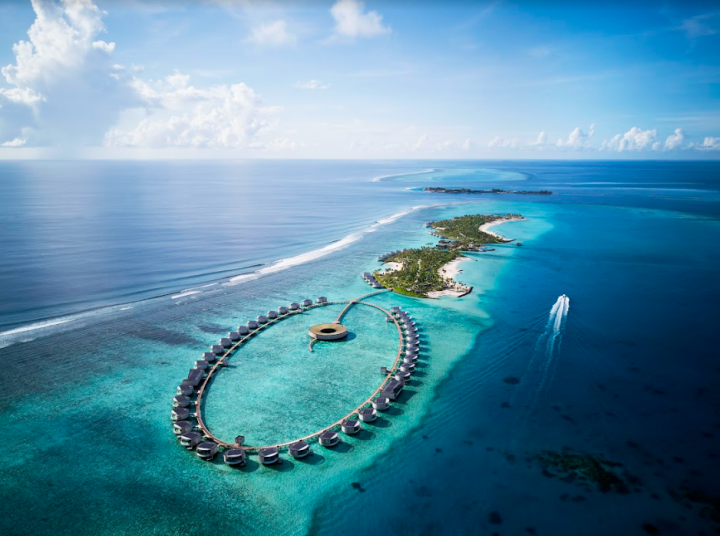 The Ritz-Carlton Maldives named among Indian Ocean's top resorts by Condé Nast Traveler Readers' Choice Awards
Condé Nast Traveler has announced the results of its annual Readers' Choice Awards with The Ritz-Carlton Maldives, Fari Islands recognized as the #12 in resorts, in the Indian Ocean.
More than 520,000 Condé Nast Traveler readers submitted responses rating their travel experiences across the globe to offer a comprehensive look at the places they eagerly anticipate revisiting. The Readers' Choice Awards, with their unparalleled legacy as the travel industry's longest-running and most prestigious accolades, remain the ultimate symbol and acknowledgment of excellence within the travel sector. The full list of winners can be found here.
"We are truly honoured to have received this prestigious recognition from Condé Nast Traveler. It underscores not only the exceptional quality of our resort but also the unwavering commitment and dedication of our extraordinary team," said Renato De Oliveira, General Manager, The Ritz-Carlton Maldives, Fari Islands. "Their unrelenting efforts to create unforgettable experiences for our guests have been a driving force behind this achievement. As we move forward, our commitment remains, we are excited about the journey ahead, and look forward to continuing to exceed our guests' expectations."
Nestled within the North Malé Atoll of the Maldives, The Ritz-Carlton Maldives, Fari Islands sits in an ideal location at Fari Islands, accessible through a picturesque 45-minute speedboat journey or a brief 10-minute seaplane flight from Malé International Airport. The resort's enchanting setting boasts powdery white sandy beaches, crystalline turquoise lagoons, and vibrant coral reefs teeming with marine life. Marking the esteemed brand's debut in the Maldives, The Ritz-Carlton Maldives, Fari Islands showcases a signature blend of island living and contemporary design – blurring the boundaries between indoor and outdoor spaces.
Each villa provides mesmerizing water vistas, a private infinity pool, and an expansive sundeck, accompanied by the devoted care of an Aris Meeha, an island butler. With a collection of 100 elegantly appointed villas, all strategically positioned to capture ocean and lagoon views, the resort radiates a sense of opulence and sophistication. Designed under the artistic guidance of Kerry Hill Architects, every detail contributes to an exquisite experience that encapsulates the essence of luxury living.