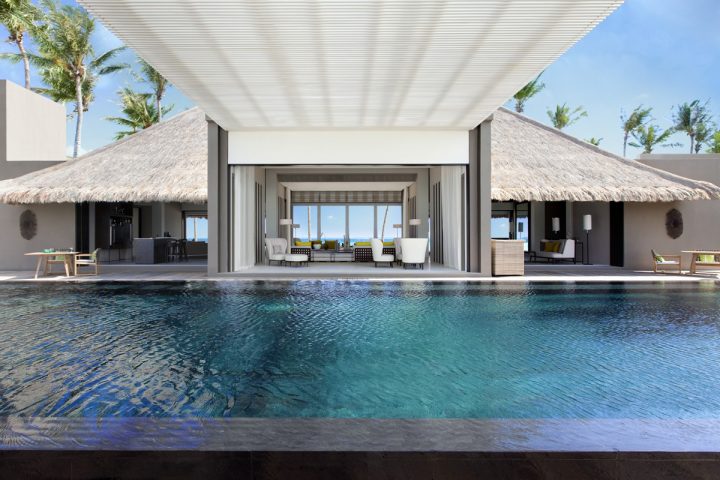 Top Job Vacancies of the Week in Maldives Hospitality Industry
Assistant Front Office Manager- Cheval Blanc Randheli
Cheval Blanc Randheli, Noonu Atoll is hiring an assistant front office manager to assist the front office manager in supervising and leading the team of Majordomes, Alchemists, Porters and Switchboard operators. The ideal candidate can efficiently deal with complaints and has a solid customer service approach.
Requirements:
Minimum four years in a luxury establishment and three years in a similar position
Diploma in hospitality and tourism or similar qualification from a reputed institute
Proven track record of customer service management
Extensive knowledge in Guest services, including Butler services
Ability to comply with all Brand standards
Strong leadership, motivational and people skills
Acute financial management skills
Attention to detail
Confident, professional and welcoming personality
Fluent in English; additional languages are advantage
Computer literate and knowledge of Microsoft Office and Opera V.5
Apply directly here.
Marketing & Communications Manager- Holiday Inn Resort Kandooma Maldives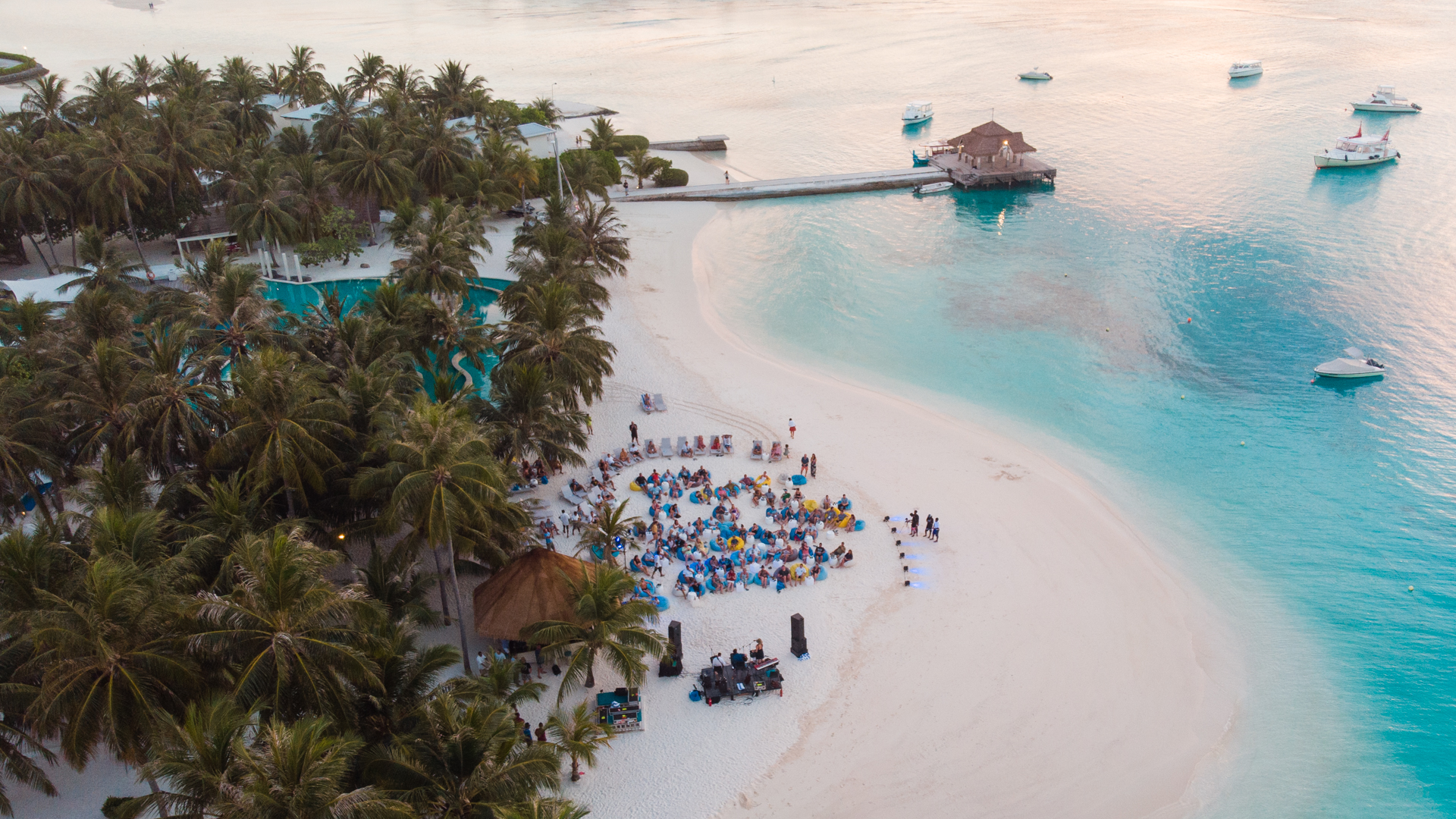 IHG is looking for a Marketing & Communication Manager for Holiday Inn Resort Kandooma Maldives, South Male' Atoll.
Responsibilities include:
Conceptualize and implement a 360 social media calendar across all platforms
Content Creation – Influencer Management, manage photoshoots, develop & edit engaging videography
Email marketing, website editing and copywriting for adverts
Creating and managing all marketing materials and collateral (internal & external) in line with brand guidelines
Brand custodian – ensure that all collateral (print & digital) is in line with brand guidelines Essential skills: – Strong creative writing skills – Proficiency in graphic design (Adobe Illustrator and InDesign) – Video editing skills – Understanding of SEO / SEM. Financial returns: Manage and control marketing budgets by using resources effectively
Develop and own promotional activities, marketing channels and the production of marketing materials for specific events
Implement PR campaigns to celebrate successes and awards. Guest experience: Create, develop and market key events for the Resort, especially during key business periods
Communicate effectively, to target markets, the amenities and benefits of the resort, including resort refurbishments, food and beverage provisions, conference, banqueting and events
Work with local third party partners, including local media, and maintain professional working relationships with local official bodies
Create and maintain a comprehensive media and marketing contact management system relevant to the target audiences of the resort
Work closely across all resort departments, seeking proactive opportunities and planned promotions to address specific business challenges, as required
Manage and promote the resort on IHG brand website.
Respond to media enquiries when approached for comments and/or reports
Research and develop new opportunities within key target markets
Communicate with internal Event Managers on all aspects of specific event organization and promotion
Develop and support the Marketing team where applicable
Produce monthly reports as required
Apply directly here.
Director of Restaurant and Bars – Intercontinental Maldives Maamunagau
IGH is hiring a Director of Restaurants & Bars for Intercontinental Maldives Maamunagau, who will lead and direct Restaurants & Bars' operations, ensuring quality service and standards are maintained to deliver a memorable guest experience.
Some of your responsibilities include:
Help prepare the hotel's annual budget and the setting of departmental goals
Monitor budget and control expenses with a focus on food, beverage, and labor costs
Drive promotions that deliver great dining experiences for guests at a good value
Establish and achieve quality and guest satisfaction goals. Help guests with their requests – making sure you maintain a high level of guest satisfaction
Manage hotel food and beverage marketing programmes and participate in and maintain system-wide food and beverage marketing programmes and promotions
Direct everyday activity, plan and assign work schedules
Develop your team and improve their performance through coaching and feedback, and create performance and development goals for colleagues
Train colleagues to make sure they deliver with compliance and to the standards we expect
Drive a great working environment for teams to thrive – linking up departments to create sense of one team
Promote trabajo en equipo and quality service through daily communication and coordination with other departments
Requirements
Preferred candidates will have a Bachelor's Degree in Hospitality/Restaurant Management or equivalent field, minimum five years' experience in a leadership role in Restaurant & Bars and previous experience in luxury and remote locations.
Apply directly here.

Area Director of Central Reservation – Anantara Resorts Maldives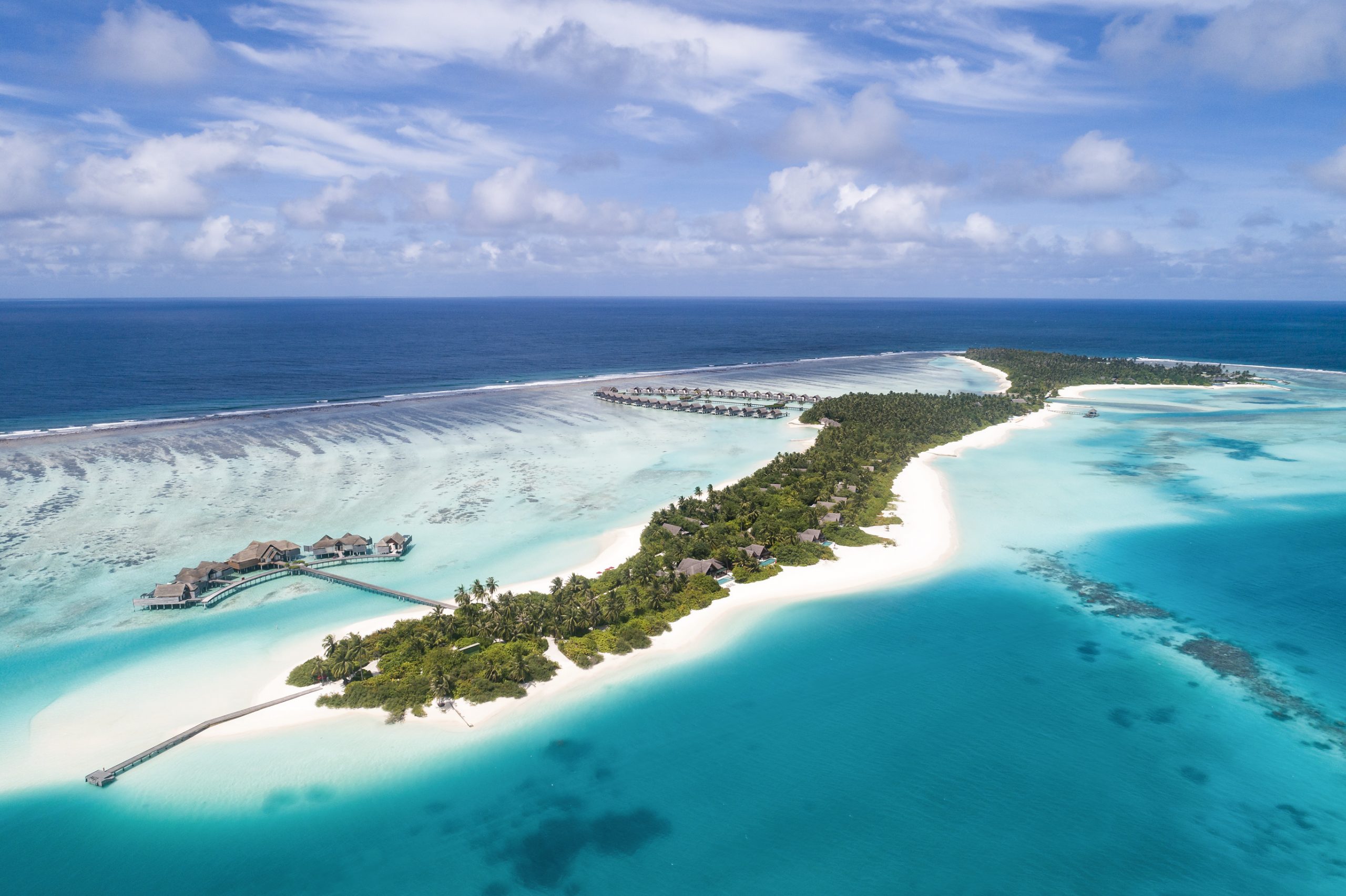 Anantara Hotels, Resorts & Spas is looking for a Director of Reservation who will drive the performance of the reservations team on six Maldives properties: Anantara Dhigu, Anantara Veli, Naladhu Private Island, Anantara Kihaavah, Niyama Private Island and the new Avani.
Key Duties
You will ensure that all SOP's are being adhered to, responsible for training and coaching the team members and monitoring their performance. You will further be responsible for maintaining and improving reservations operations to ensure a high degree of accuracy in guest reservations, maximising revenue opportunities and satisfaction of guests and team members. You will ensure monitoring of daily arrivals for all guest requests to be carried out and communicated to. You will drive the communication to other relevant departments, all realistic expectations of guests are met, and reservations are honoured. You will assist Revenue Management with inventory management, including maintenance of allotments, group blocks, and rate codes in all applicable systems. You will take personal responsibility for driving up- selling within the property and to ensure optimal use of all distribution channels, e.g. IBE, GDS, Tour Operators, Small Luxury Hotels, Regional and Corporate Sales Offices.
Qualifications
College degree in hotel management
• Three years' experience in hotel reservations and rooms division
• Familiar with the hotel operations available technology (PMS & RMS) and all distribution channels.
• Understand the dynamics of regional & local market, local competitors and events of the destination
Apply directly here.
Outlet Manager- Four Seasons Resort Maldives at Kuda Huraa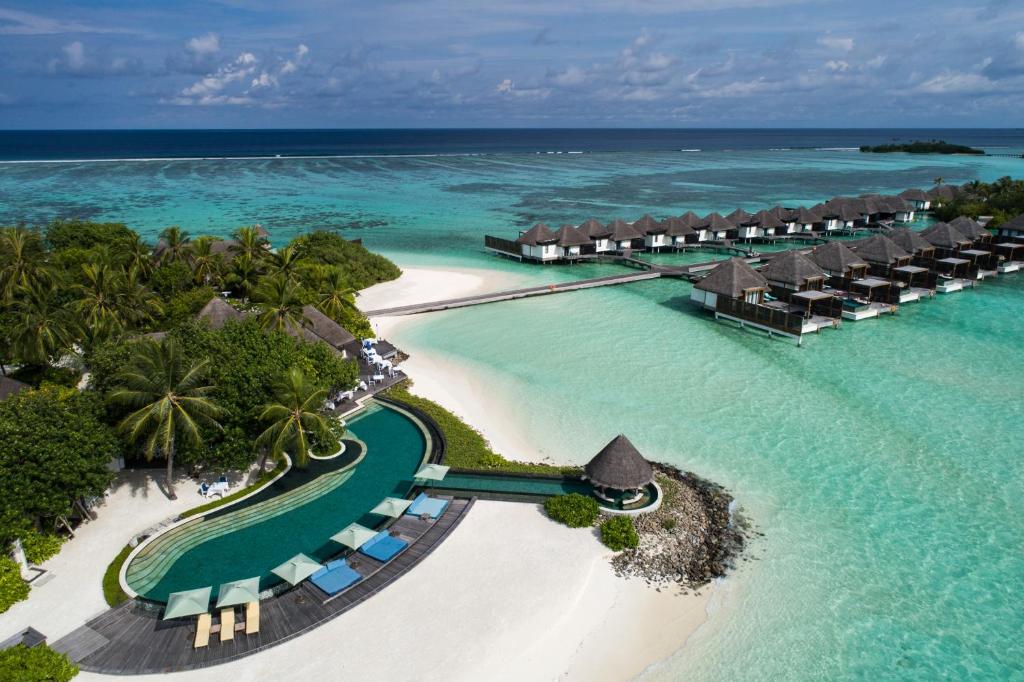 The Four Seasons Resort Maldives at Kuda Huraa is currently looking for an outlet manager (European Language Skills Desirable) who shares the resort's passion for excellence and is enthusiastic about creating a memorable guest experience. This position reports to the director of food & beverage.
Responsibilities
Apart from general responsibilities such as maintaining records, conducting daily briefing and monthly departmental meeting, the outlet manager performs pre- and post-service checks; ensures subordinates are immaculately groomed and aware of daily specials and promotional offers. They should be highly sensitive to guest preferences; ensures the department's guest history is up to date and relevant. Duties also include sales and marketing activities; conducts and evaluates routine sales analysis and competitive pricing surveys; keeps abreast of F&B trends and new developments in the market; submits recommendations to F&B management. The outlet manager also assists in the management of the resort's wine list, ensures adherence to cashiering and control procedures; maintains a 'clean' POS database and Is proficient in the costing of menu and beverage list items including buffets.
Preferred Qualifications and Skills

Candidates are expected to have four to five years of relevant experience in a 5-star hotel/resort, possess aptitude, management skills and upward mobility; possess excellent English, math and psychometric abilities; have business acumen, well developed guest PR skills and personal flair; and have a well-developed interest in food and wines; has undergone professional training in food and wine knowledge.
Apply directly here.
Executive Chef- Ritz Carlton Maldives, Fari Islands
Marriott Hotels is hiring an executive chef for The Ritz Carlton Maldives, Fari Islands in North Male' Atoll, who will be accountable for overall success of the daily kitchen operations.
Responsibilities
Exhibits culinary talents by personally performing tasks while leading the staff and managing all food related functions. Works to continually improve guest and employee satisfaction while maximizing the financial performance in all areas of responsibility. Supervises all kitchen areas to ensure a consistent, high quality product is produced. Responsible for guiding and developing staff including direct reports. Must ensure sanitation and food standards are achieved. Areas of responsibility comprise overseeing all food preparation areas (e.g., banquets, room service, restaurants, bar/lounge and employee cafeteria) and all support areas (e.g., dish room and purchasing).
Qualifications
Candidate should have a high school diploma or GED; six years' experience in the culinary, food and beverage, or related professional area. Alternatively, they should have a two-year degree from an accredited university in Culinary Arts, Hotel and Restaurant Management, or related major; four years' experience in the culinary, food and beverage, or related professional area.
Apply directly here.
Chief Sommelier- St Regis Maldives Vommuli Resort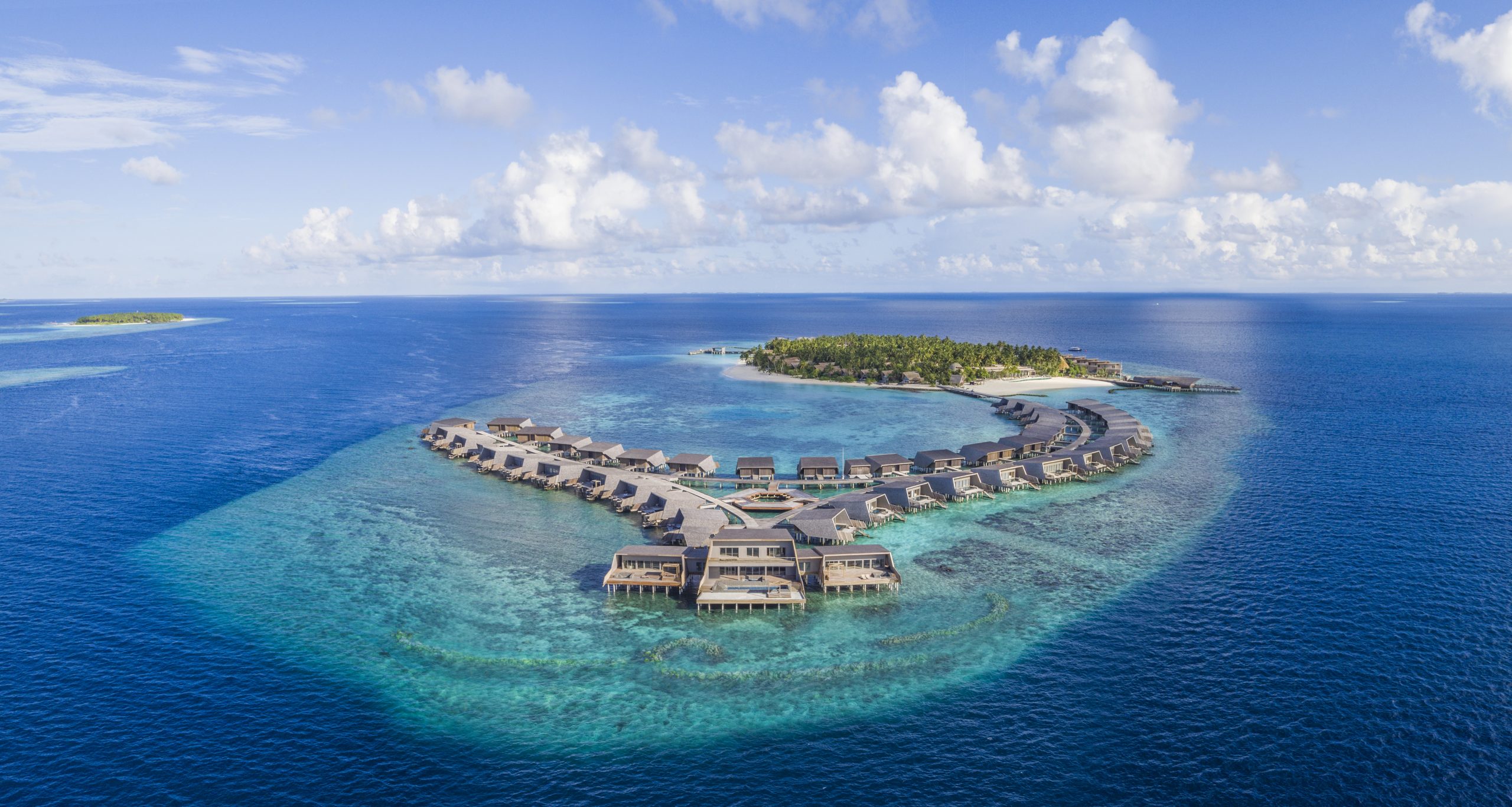 Marriott Hotels is looking for a chief sommelier for St Regis Maldives Vommuli Resort, Dhaalu Atoll, who will be responsible for beverage operations and staff on a daily basis.
Responsibilities
Areas of responsibility include beverage service in the Restaurants/Bars and Room Service. Position assists with promoting the lounge, menu planning, maintains standards, assists servers on the floor during peak periods and manages property liquor inventories and controls. Strives to ensure guest and employee satisfaction while maintaining the operating budget. Accountable for enforcing all legal obligations professionally and consistently. Determines training needed to accomplish goals and implements training plan. Strengthens the food and beverage/culinary team by assisting in other outlets when needed.
Qualifications
The candidate should have a high school diploma or GED; four years' experience in the food and beverage, culinary, or related professional area.  Alternatively, they should have a two-year degree from an accredited university in Food Service Management, Hotel and Restaurant Management, Hospitality, Business Administration, or related major; two years' experience in the food and beverage, culinary, or related professional area.
Apply directly here.
Featured Image: Cheval Blanc Randheli