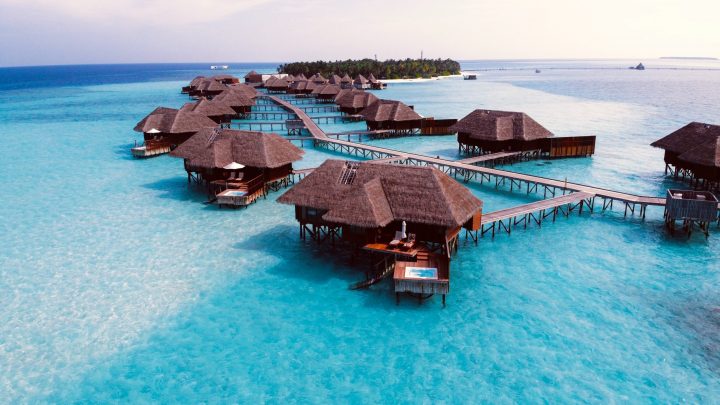 Tourism Updates from the Maldives – October 2021
Maldives surpassed one million tourist arrivals in October 2021. There were twenty-nine international scheduled airlines and three chartered airline operating to the country. Over 80 per cent of total registered tourist accommodation facilities have resumed operations.
During October 2021, Maldives welcomed 142,066 arrivals, totalling this year's total arrivals to 1,012,928. Arrivals in October 2021 is 0.1 per cent increase compared to October 2019. India remains the top source market with 230,052 arrivals and 22.7 per cent market share, followed by Russia with 188,878 arrivals and 18.6 per cent market share. United Kingdom is showing a significant growth after Maldives was removed from red list in September 2021. As of 31st October 2021, there were 30,622 arrivals from UK while September 2021 saw 18,748 arrivals.
According to updates by Ministry of Tourism, there were twenty-seven international airlines operating to the Maldives in October, from which twenty-four are scheduled and three are chartered. Ten scheduled airlines and two chartered airlines operate from Europe; six scheduled airlines from Middle East; four scheduled airlines and one chartered airline from India and three scheduled airlines operate from other parts of the world. The latest airline to resume is Air France with three weekly flights between Paris-Charles de Gaulle Airport and Velana International Airport.
At the end of October 2021, 899 tourist accommodation facilities (51,740 beds) were operational, from which 160 are resorts, ten are hotels, 585 are guesthouses and 144 are safaris. With total registered facilities at 1,107, over 80 per cent of tourist facilities have resumed operations. The highest number of beds are in Kaafu Atoll with 12,710 beds in 52 resorts, 758 beds in five hotels and 5,340 beds in 229 guesthouses.